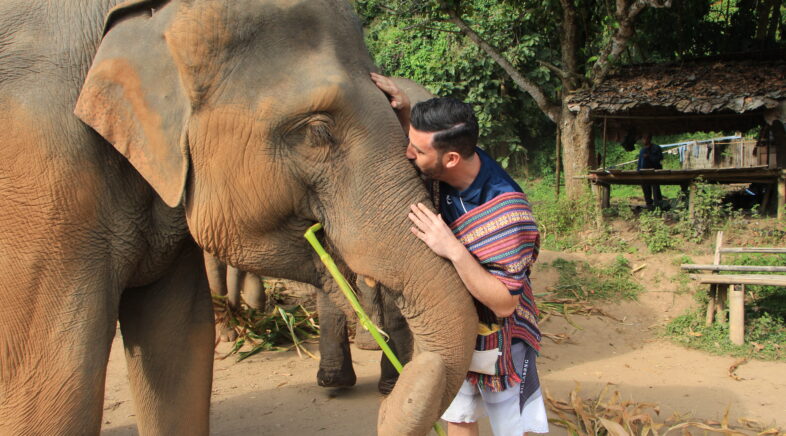 I am thrilled to share my recent experience at the Elephant Jungle Sanctuary just outside Chiang Mai, Thailand. My son and I had the opportunity to visit this wonderful ethical sanctuary and it was an unforgettable experience!
One of the main reasons we chose to visit the Elephant Jungle Sanctuary was because of their commitment to elephant welfare. Unlike many other tourist attractions in Thailand that exploit elephants for rides or shows, this sanctuary provides a safe and nurturing environment for these majestic creatures. It was heartwarming to see how the staff at the sanctuary cared for the elephants and provided them with plenty of food, water, and space to roam freely.
During our visit, we had the opportunity to feed and pet the elephants. It was incredible to be so close to these gentle giants and to see how they interacted with each other and with us. The staff at the sanctuary were also incredibly knowledgeable about the elephants and were happy to answer any questions we had.
One of the highlights of our visit was swimming with the elephants in a nearby river. It was amazing to see these magnificent creatures frolicking in the water and it was an experience my son and I will never forget. We also had the chance to bathe and play with the elephants, which was a fun and playful experience.
Overall, our visit to the Elephant Jungle Sanctuary was an incredible experience that we will never forget. It was so heartening to see that there are ethical tourism options that prioritize animal welfare and provide a safe and nurturing environment for elephants. I highly recommend this sanctuary to anyone visiting Chiang Mai, Thailand.