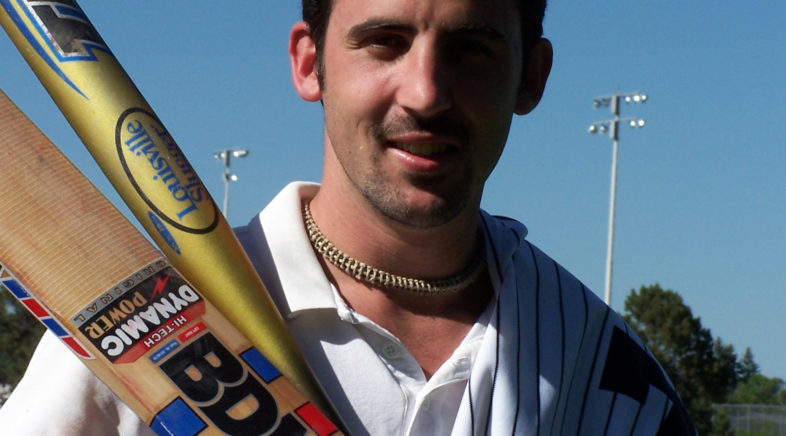 A friend of mine who happens to be a freelance journalist approached me in June saying that he wanted to come to a couple of my cricket games. Given the chance to show "my" sport to an American, there was no way that I was going to turn him down!
He happens to be the Sports Writer for our *very* small newspaper. I figured he wanted to do a blurb about cricket in there, which was cool with me although I knew the population of readers would be small.
This he did, and a few comments from locals I received; but I had no clue about his grander scheme. He was secretly writing a piece for a widely published national magazine! The name of the magazine is Softball West and is the nations leading softball publication. It offers the most in-depth coverage of national softball news, regional news, youth and adult tournaments news and new gear reviews out there.
It turns out that the featured story of the August 2005 issue is… me. What I like most about this publicity is it actually spends more time talking about cricket, and not softball. And they allowed me to post the URL of our leagues website (which I designed and manage)!
I was actually approached by some softball player this week that I didn't really know and was told: I saw you in a magazine while I was at the Triple Crown Tournament in Steamboat Springs. Wow, it is a publication that gets around!
So please visit Softball West and find the featured article right here.
I recently joked with Joel Priest, the writer, and asked why the heck he didn't come write *after* my games against Gold and FCCC? In those I scored 26*(10) and 58*(58) to help win the games, and that would have been sweet! I'm pleased anyway, and thankful for a chance to represent cricket to those who may not have given it much thought before.