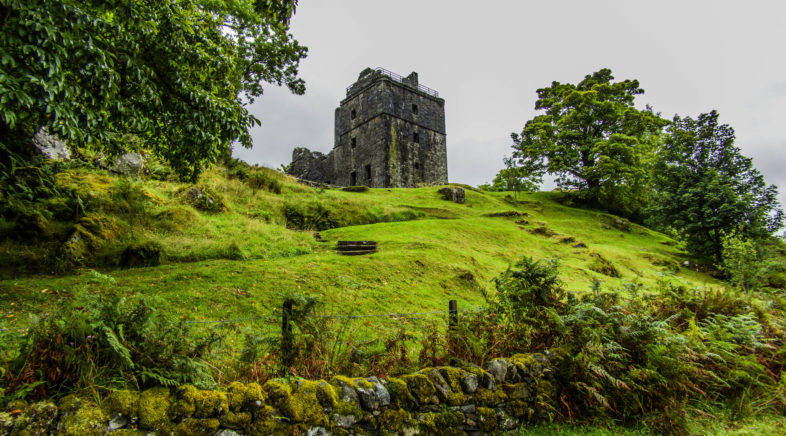 Louise and I have spent much time exploring castles and ruins teeming with tourists.
This keep, however, was completely silent.
This is Carnasserie Castle, located near Kilmartin in Argyll and Bute; a ruined 16th-century tower house, noted for its unusual plan and renaissance detailing. Wandering the almost spooky ruins we learned it was the home of the first Protestant Bishop of the Isles, Master John Carswell, and its design is befitting of a man of his stature.
Carswell built Carnasserie for his noble patron, drawing on the earl's wealth (the Early of Argyll had granted the lands to his 'familiar servant') and connections. It incorporated an earlier building on the site. As custodian of the castle, Carswell was its main resident.
It was eerily wonderful exploring the rims and the towers with not another soul in sight. A first during our time in Scotland and one I know we'll never forget. Thank you Louise for showing off your homeland to me. It is with true sadness that we'll head back to Sydney, Australia and away from this magic land…