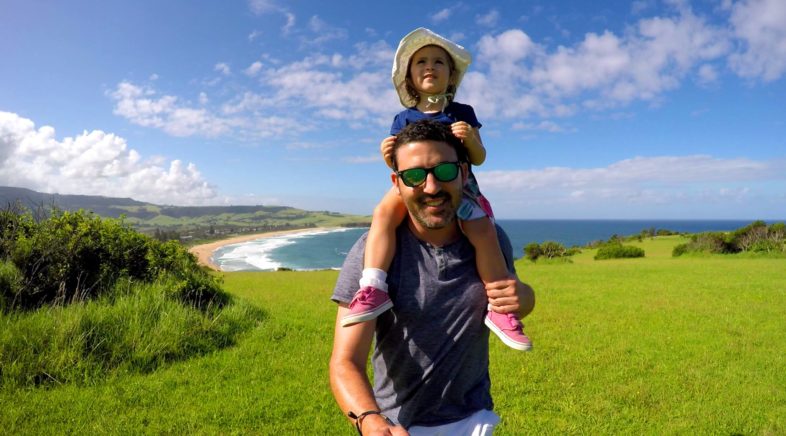 Looking back on 2016, I suppose the highlights could be summarized like so:
Jan • Feb • Mar • Apr • May • Jun • Jul • Aug • Sep • Oct • Nov • Dec
---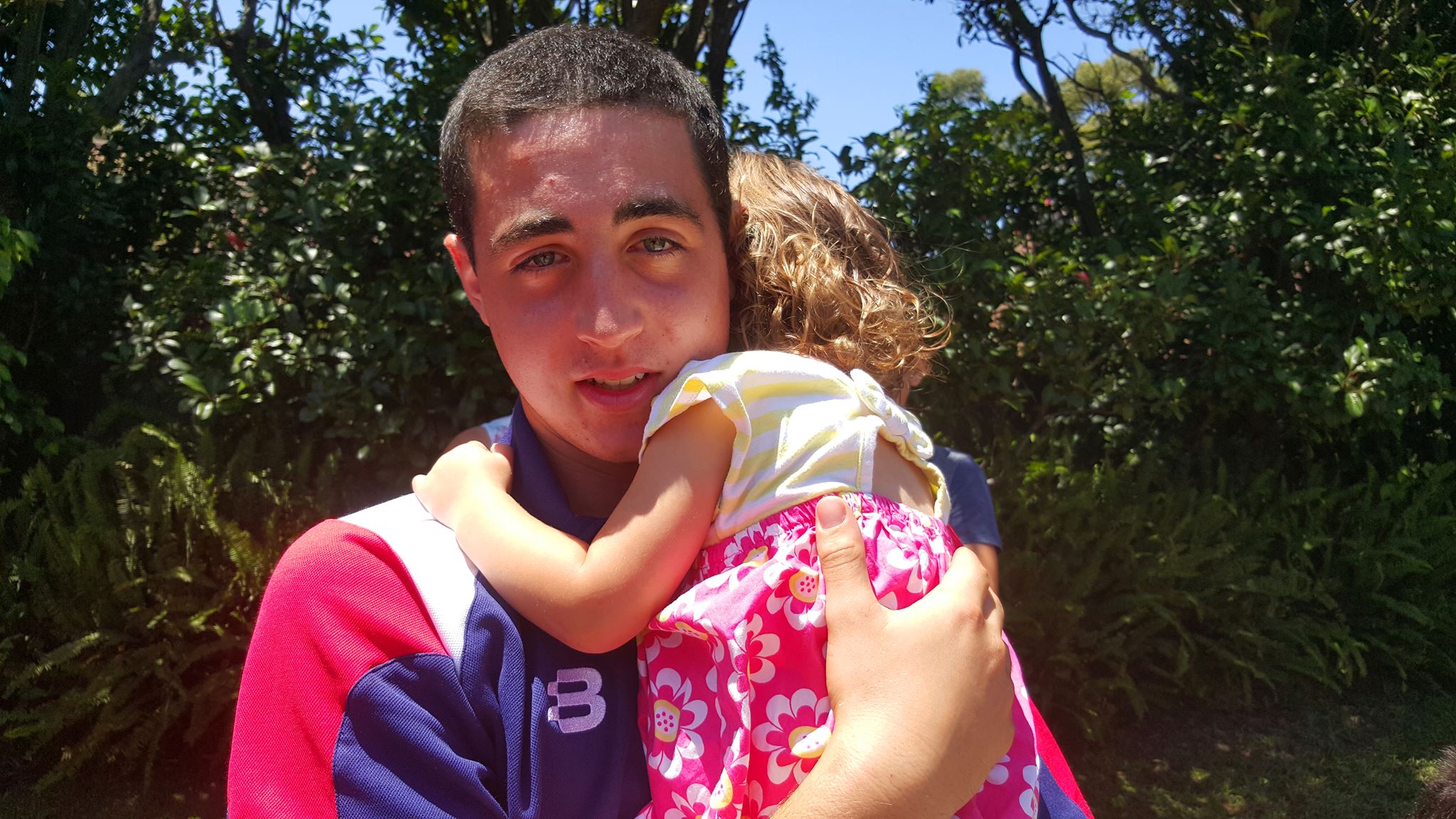 Nevan made the Illawarra Under 16 Representative Cricket side heading on the road for the Bradman Cup held in Newcastle. Nevan toured as a fast bowler for the first time, packing four days worth of gear that's for sure!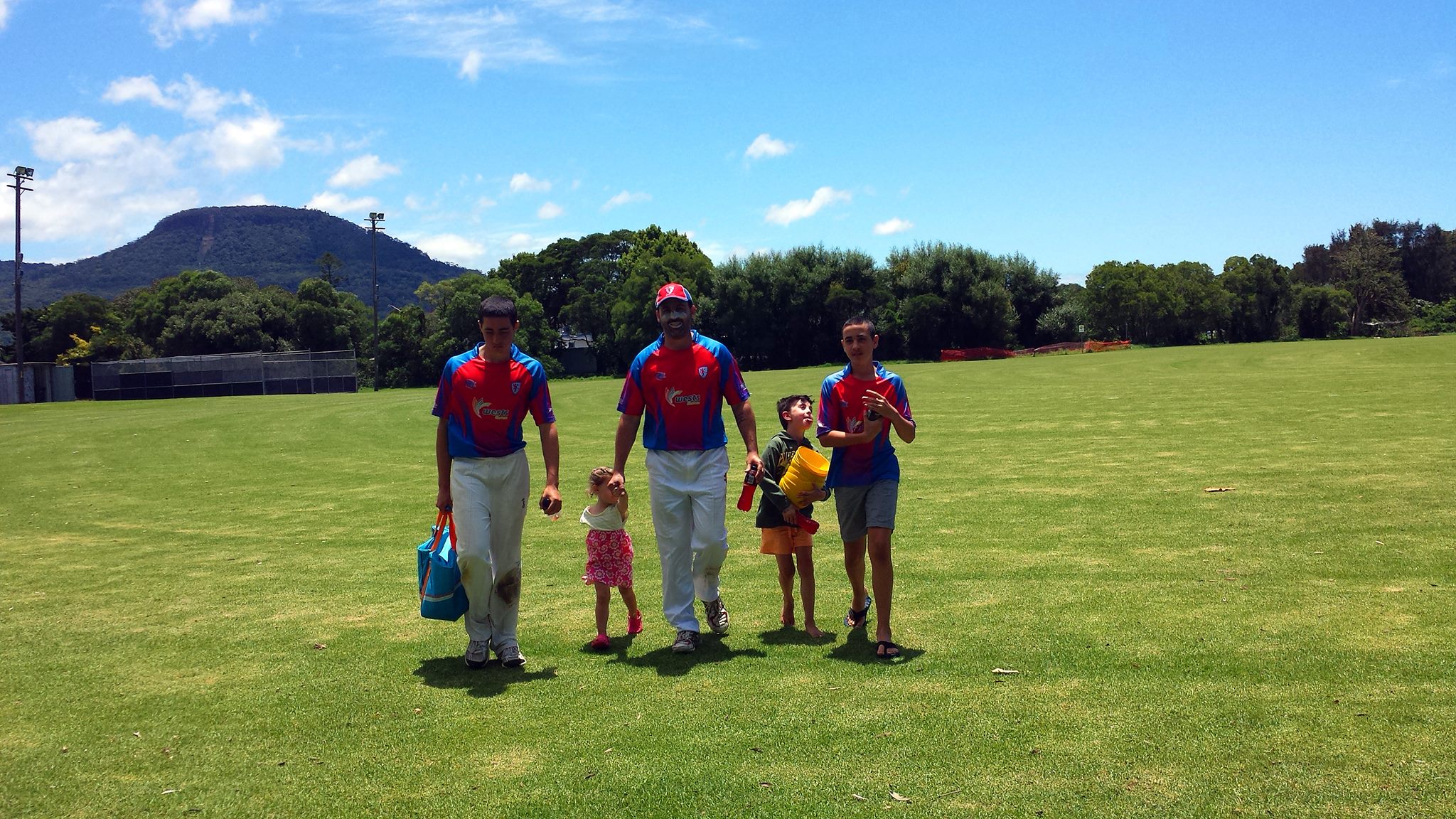 A Semi Final win with one son (Nevan), another son (Liam) chomping at the bit to start playing Grade next year and the other two along to watch daddy and big brother play. I took a blow to the shin in the field, Katherine is checking on me after the game.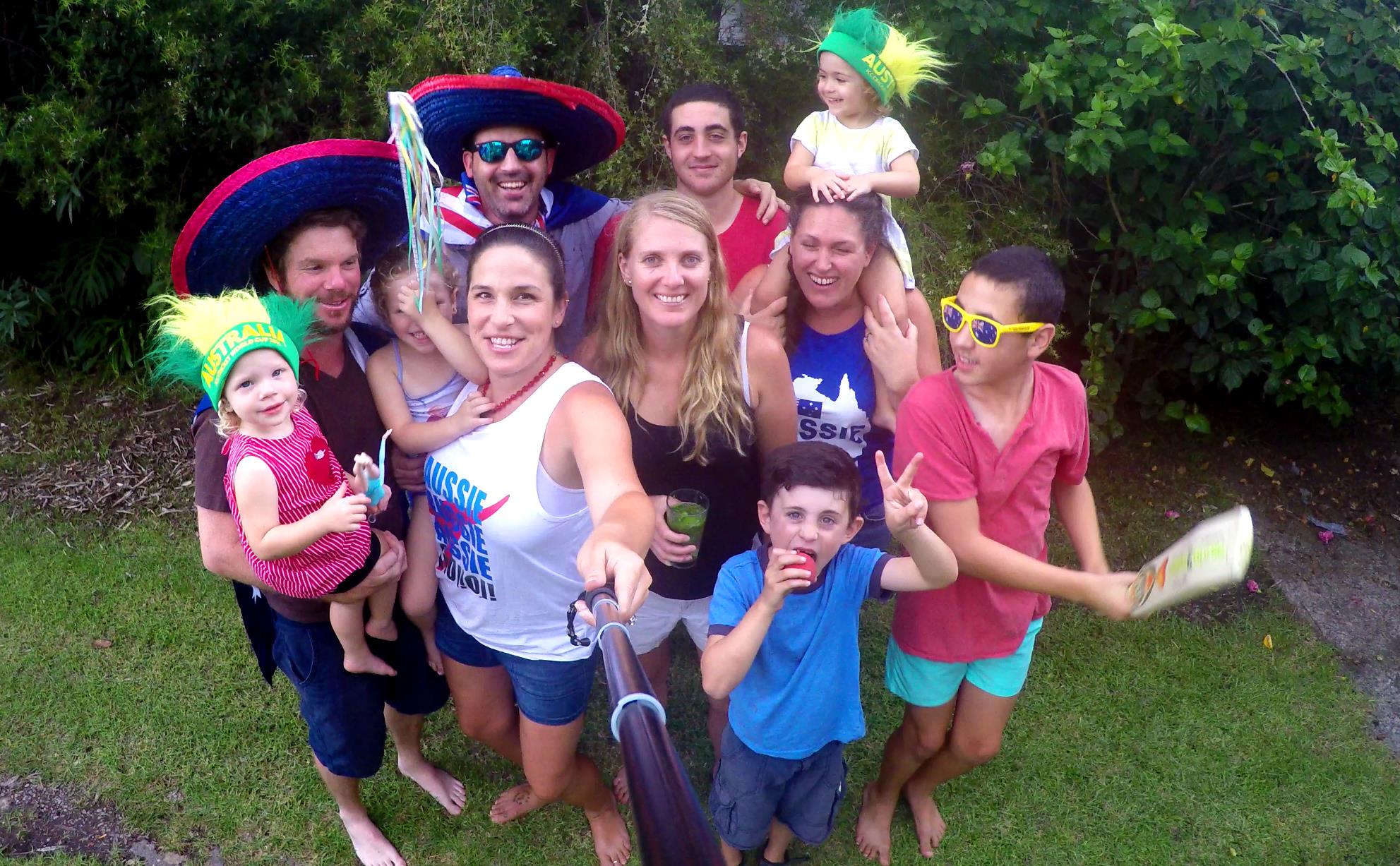 Celebrated Australia Day with great friends, the Schafe's (Amber and Ritchie) and Michelle Robinson. I managed to put a hole through the trampoline, the girls had to patch me up (with plenty of rum intake) as I left plenty of skin on the rim.
---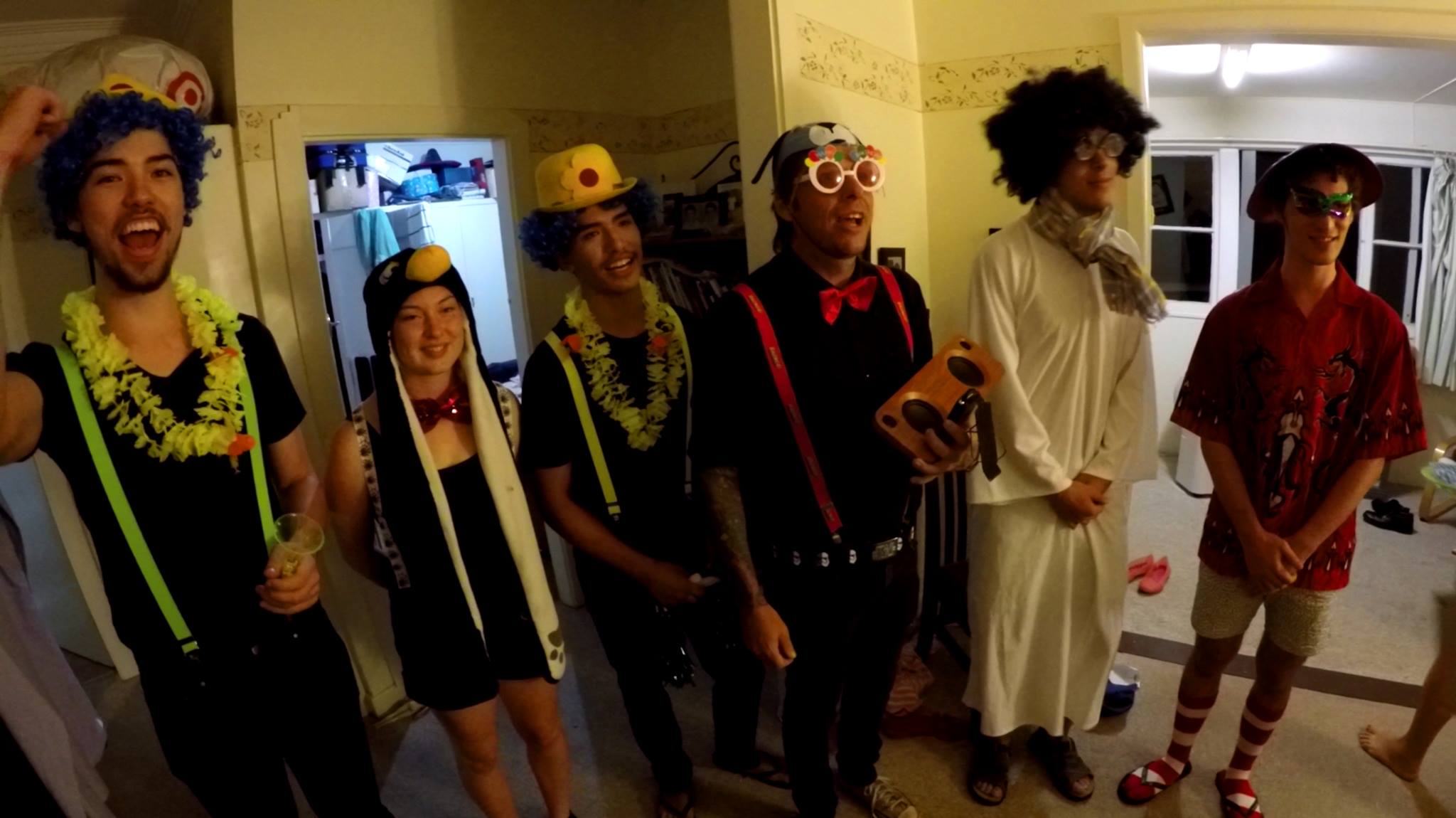 Nevan's youth group mates popped in, dressed like this, singing, "Ooh Kevin it's the day of your birth, ooh Devon it's the day of your birth" to Belinda Carlisle's "Heaven Is A Place On Earth". Pure magic! Still laughing!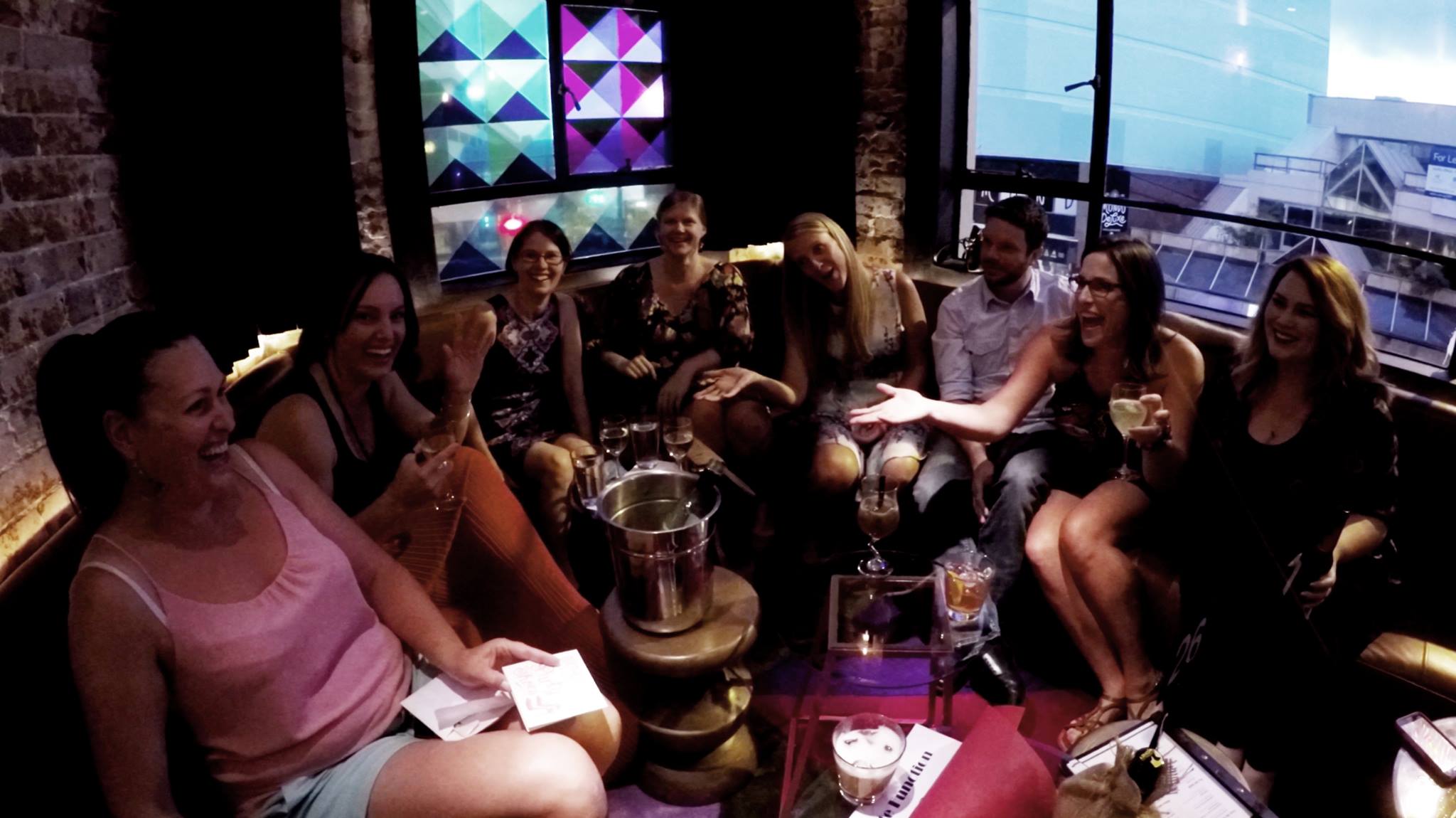 This lovely lady turned 36. It began with a ladies day out and ended with a group of friends surprising her at one of our favourite bars in the city. Some months ago Jeni told her good mate Amber that she'd never had a surprise birthday party. It seems she must have completely forgotten because when we entered Humber, Jen didn't see her friends in the corner, choosing instead a seat nearby. She had seen the balloons but subconsciously ruled out that is was some other party. Funny stuff as everyone giggled while Jen still didn't know. It all came together though and a great night was had.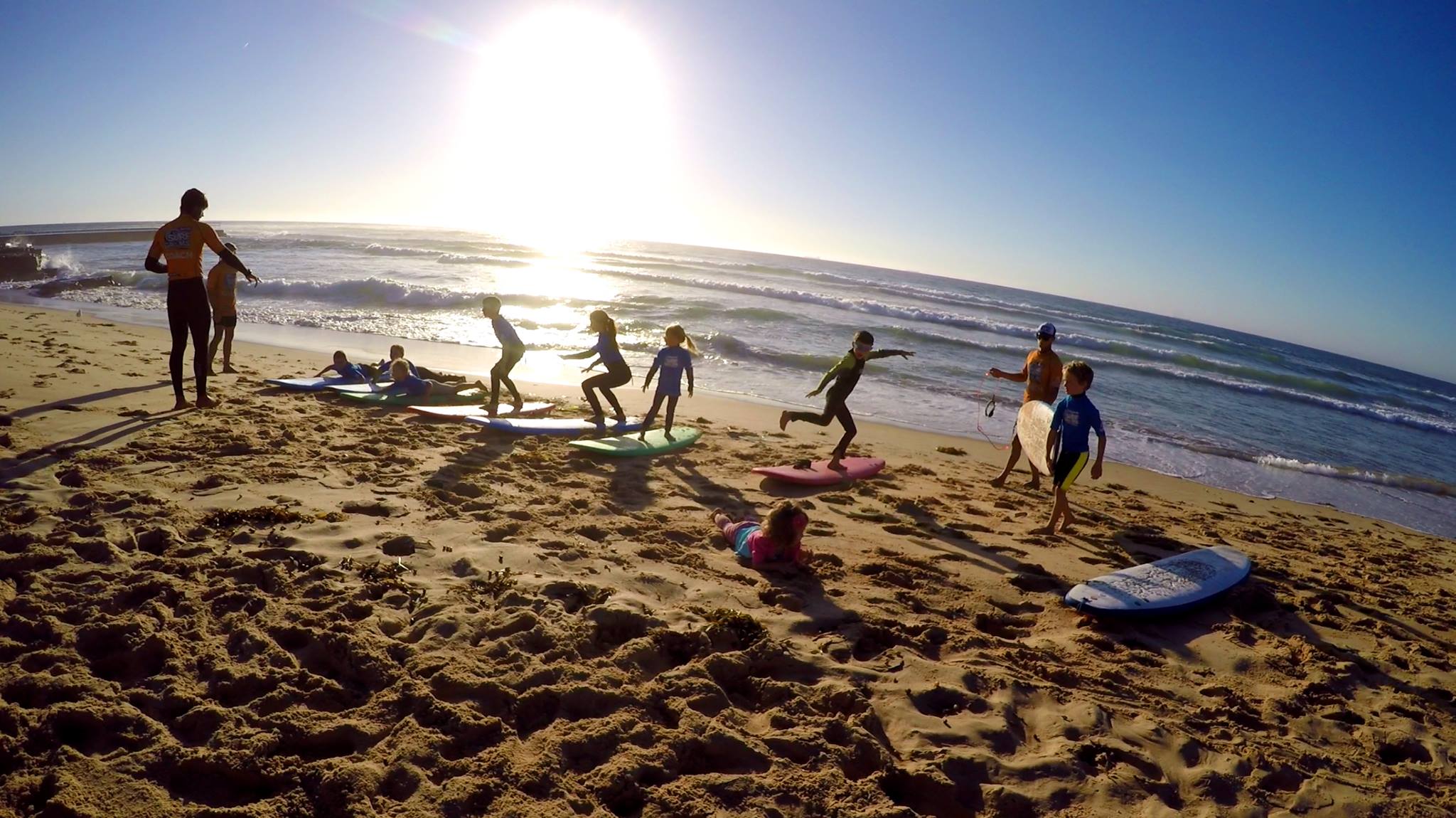 Hayden started sunrise surfing class. Yes, that's a thing Downunder. It's not hard to spot which one is Hayden… though by all accounts he's a natural on the board in the water.
---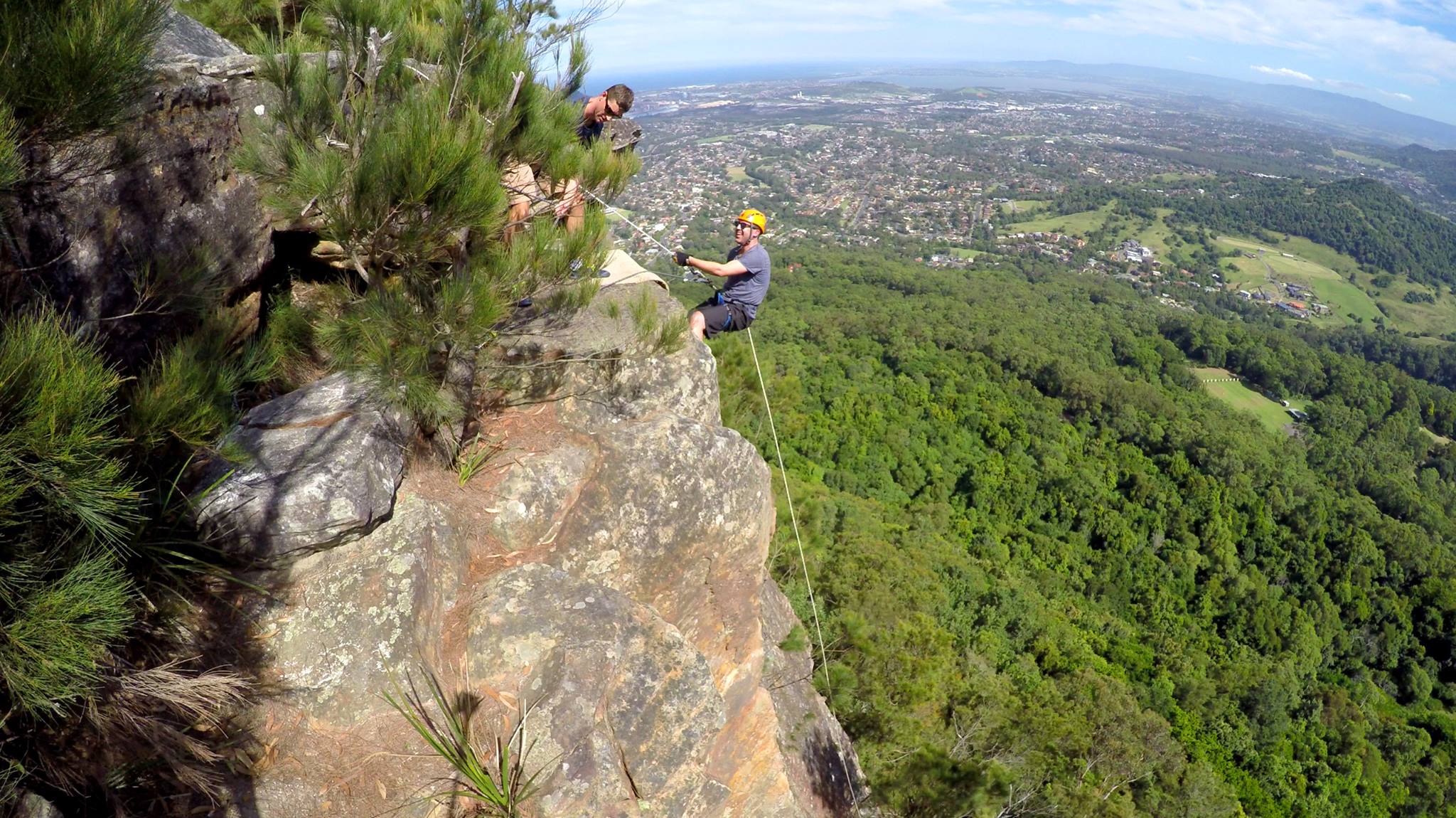 Another amazing day, another amazing afternoon with my North Queensland mate Shane in one of our favourite playgrounds. It really is incredible to now have a high school mate living down the road.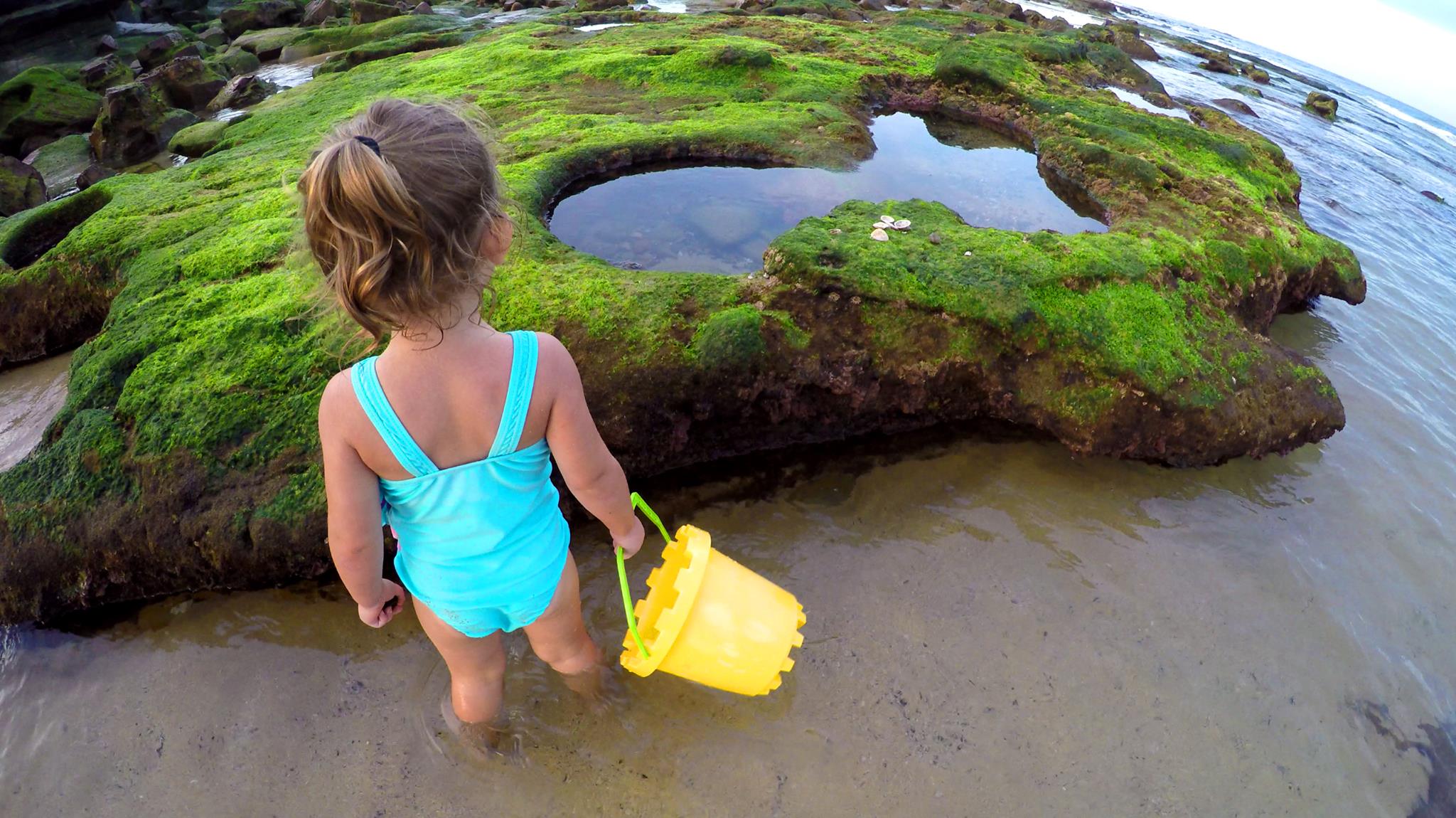 My daughter is always busying herself with something creative; here hunting for the currency of the ocean – sea shells by the sea shore.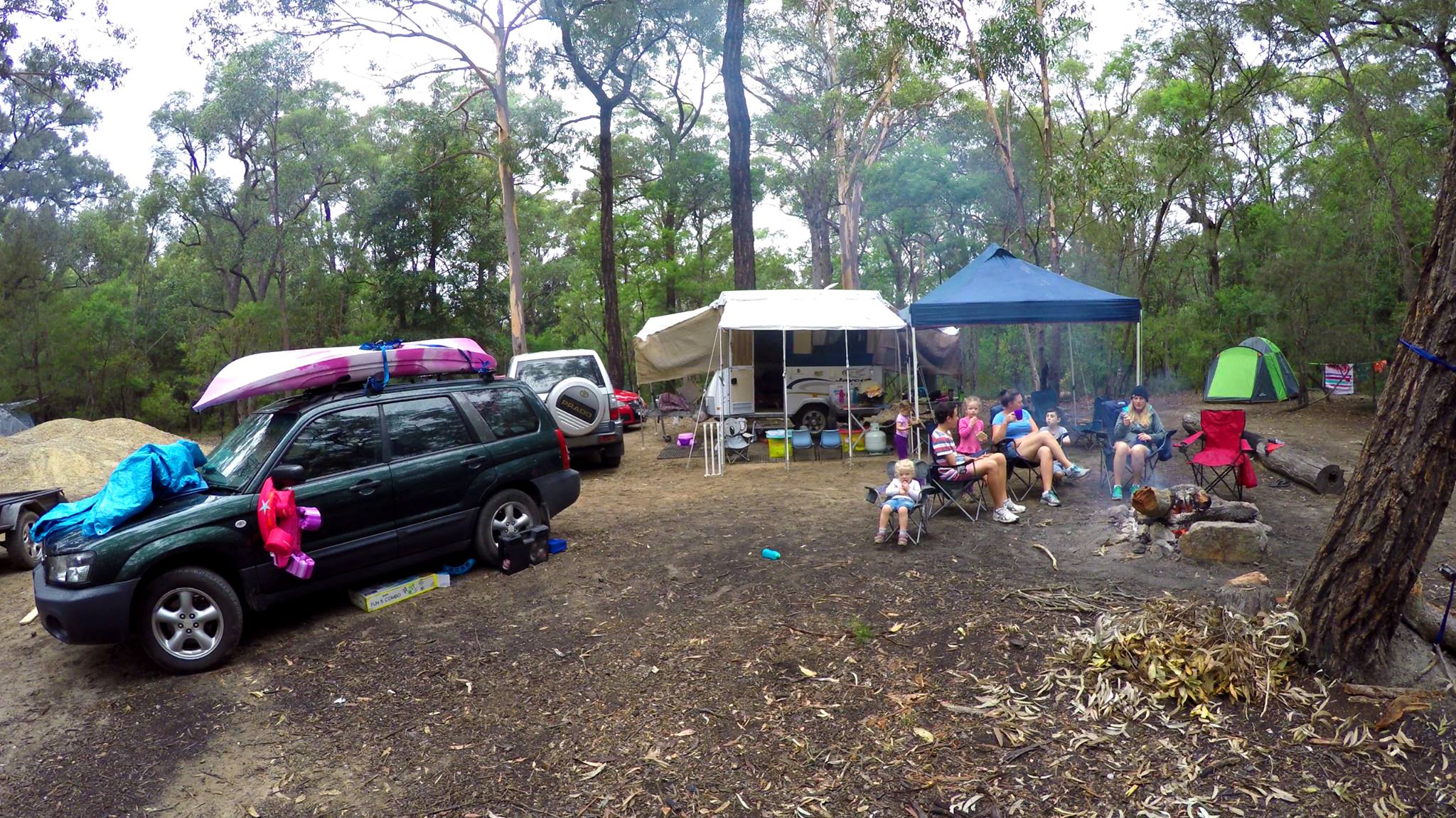 Easter long weekend spent camping and swimming at this amazing hideaway – Beehive Point in Kangaroo Valley. You can off-road down to it or canoe in and camp. Definitely no service here, so plan on being disconnected.
---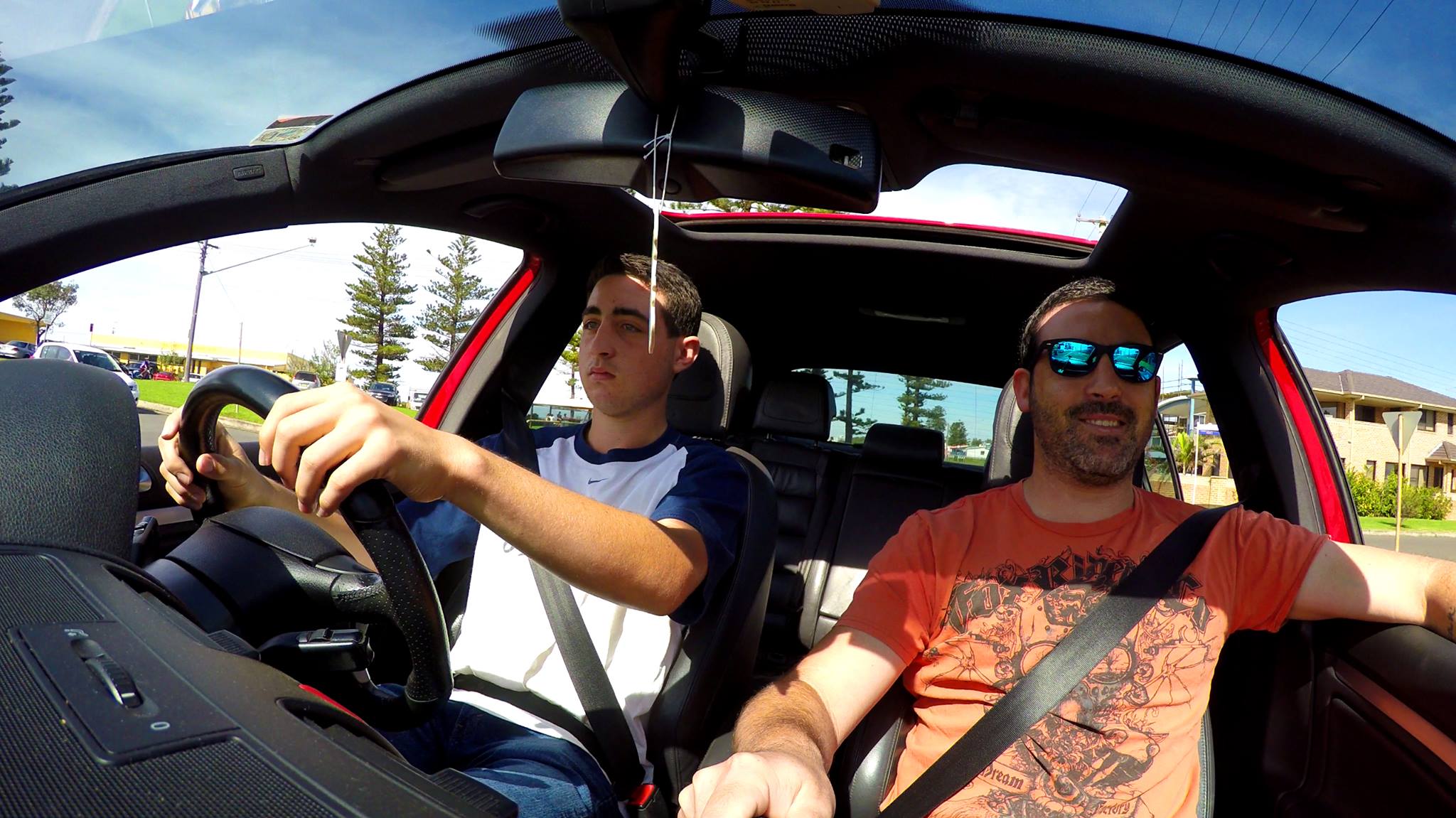 April 10th, 2016… the day I let the boy slap the L's on my GTI… Clearly loving it… ha! Understandably a little nervous in his first run.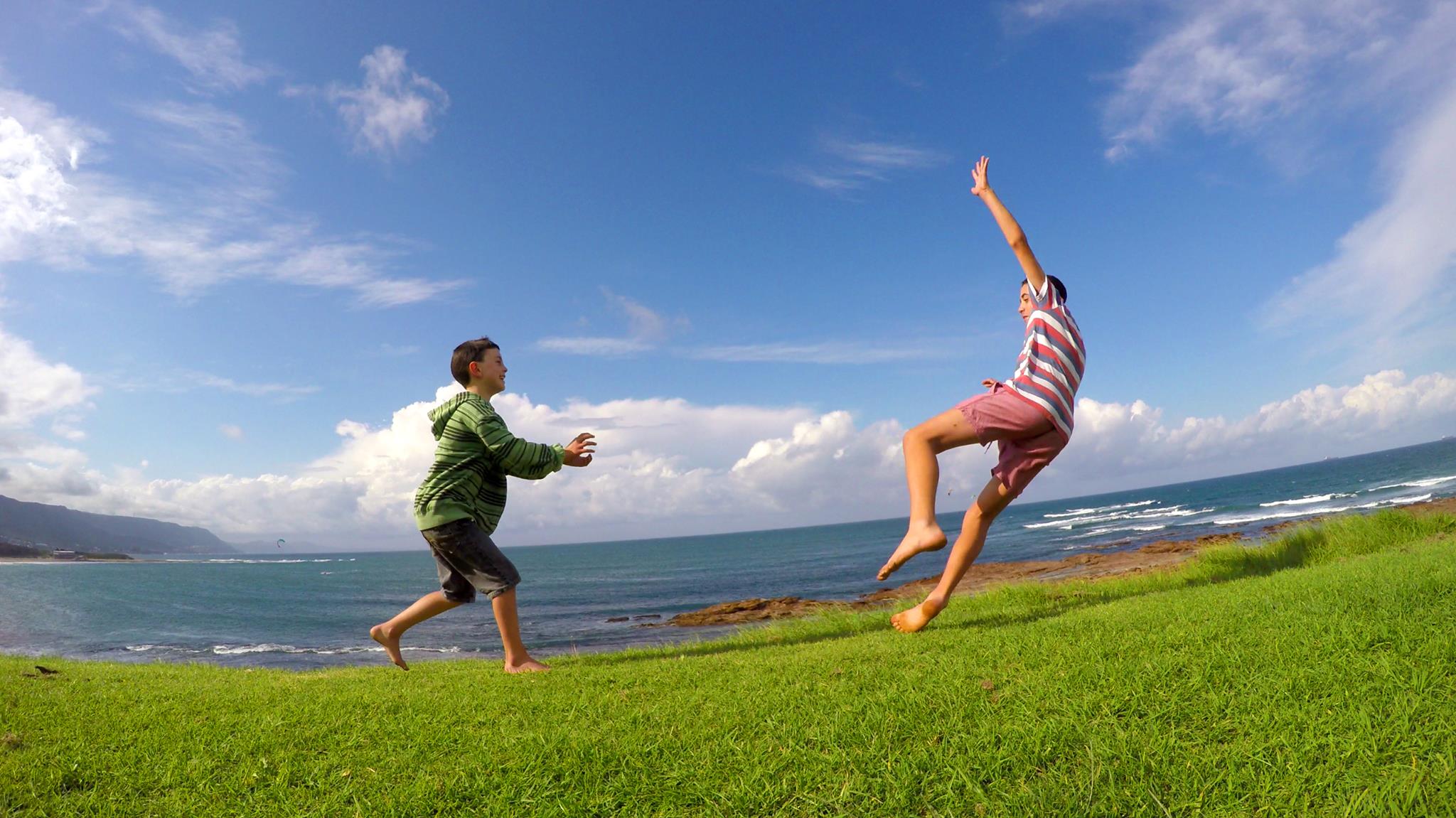 Picnics whilst watching the kite surfers absolutely calls for a "Hadouken!" Liam is always attentive with his siblings, making them feel like little super heroes.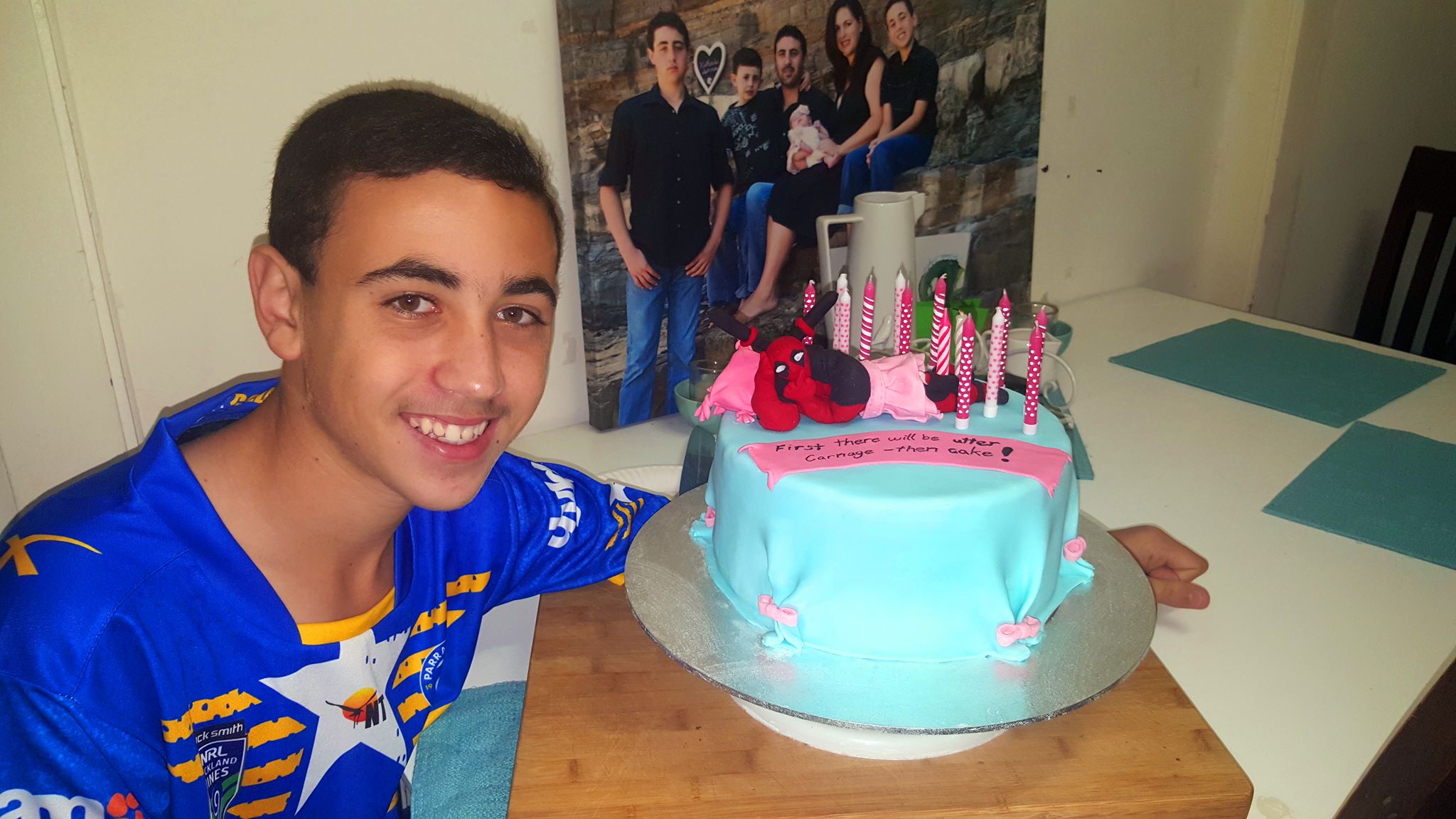 Forever sharing Birthdays with his Great, Great Grandma Little Nan – Happy 14th Birthday Liam! I always wanted at least one passionate rugby league supporter and I got one. There's nothing like a little Deadpool cake after a solid day of fun with mates.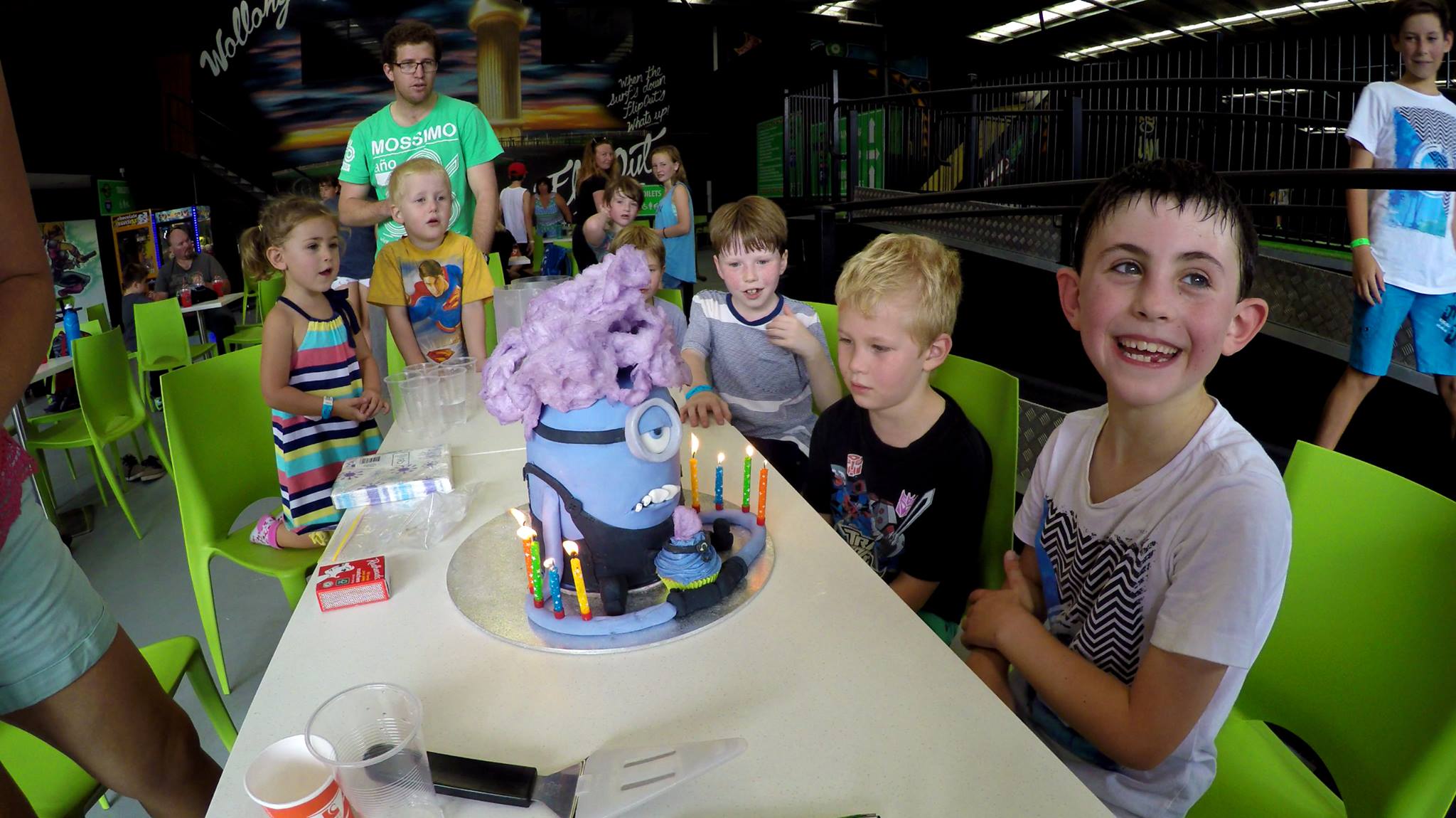 Hayden's 8th Birthday Party and yet another master-class, this time in the form of a Purple Minion.
---
Katherine loving splashing around as Hayden's kayak's in the background on his new birthday pressie.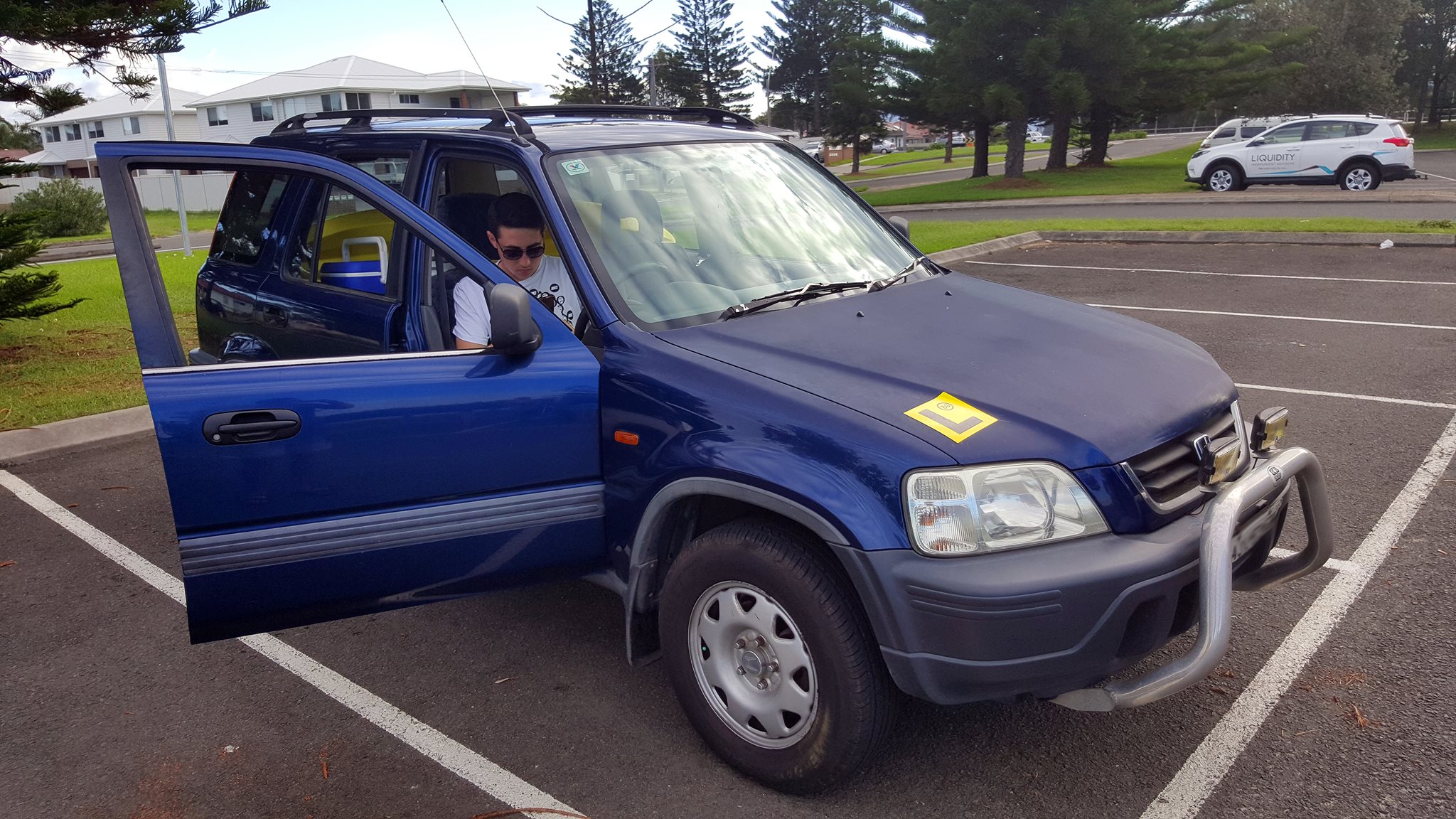 Nevan is a car owner. Saved up and paid cash. Very happy with his first car choice, can rough it a little too. With many thanks to my cousin Jane for parting ways with such a solid car.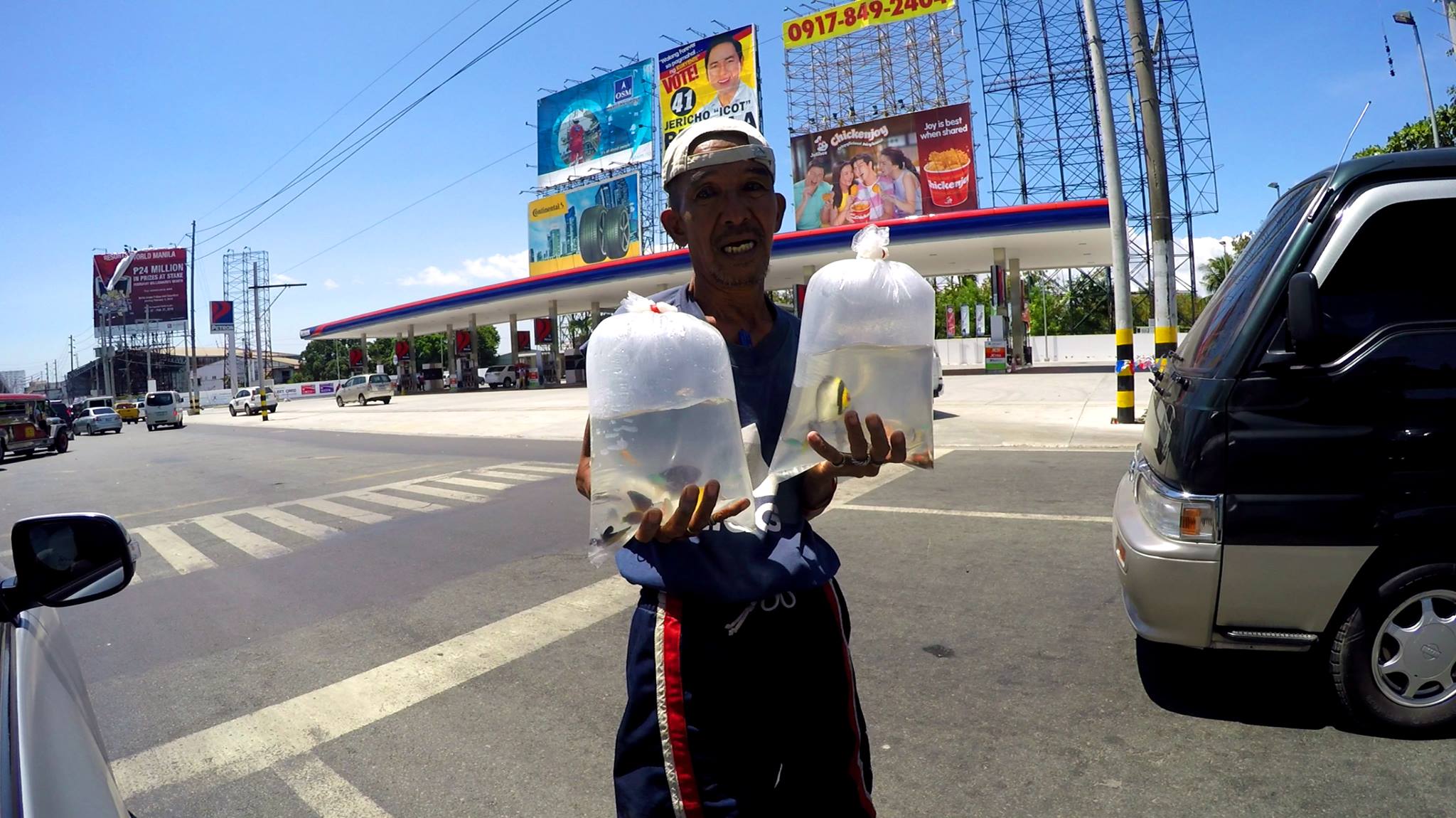 Visited the Philippines for the first time, a work related mission to build a strong offshore data engineering team. I'd been here only minutes when this guy on the highway tried to sell me… tropical fish? It's 35 degrees Celsius out there man. Fascinating!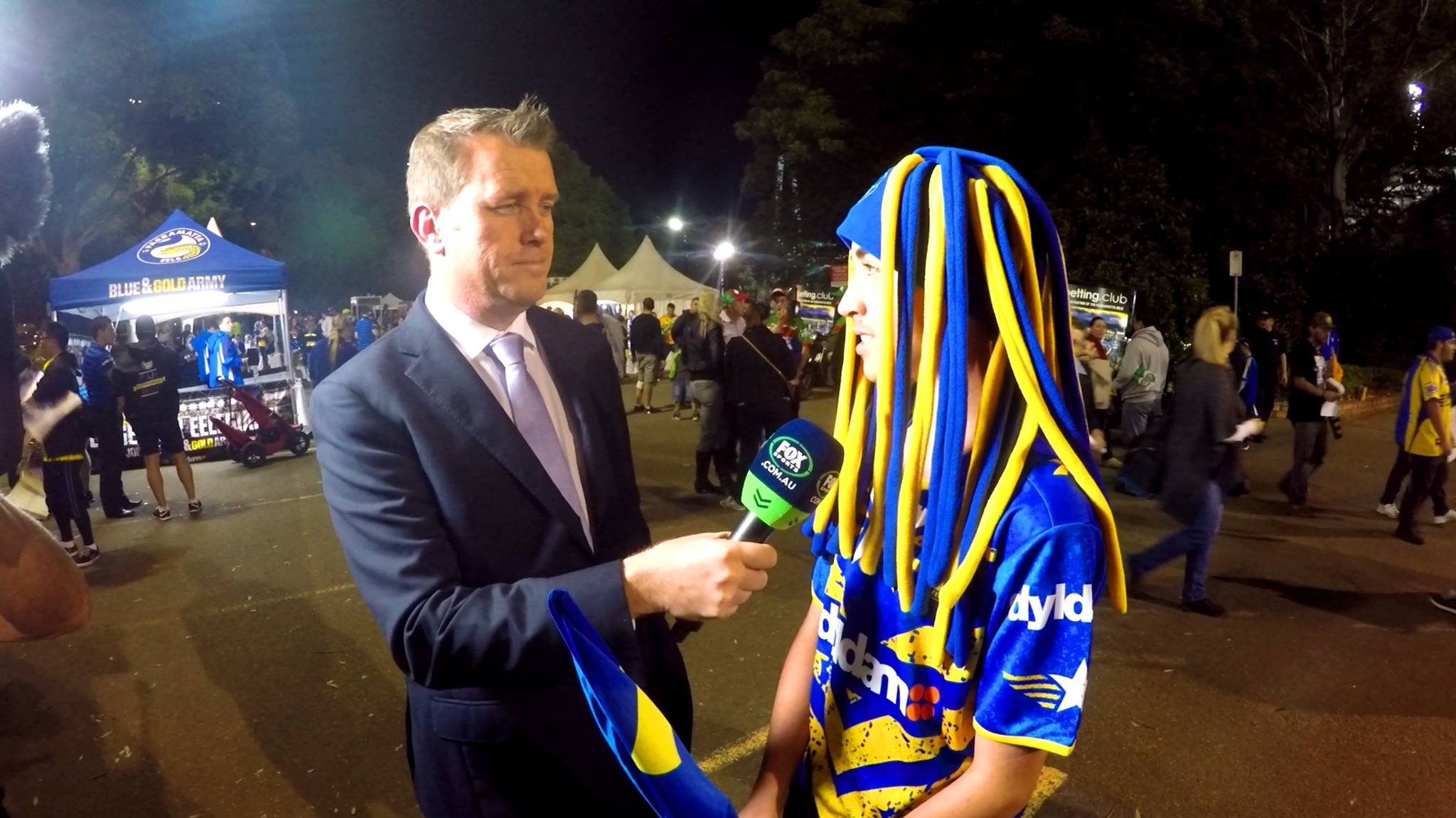 Liam Doig making his Fox Sports debut. Rugby League Commentator (and one of the distinct voices in Rugby League) Andrew Voss interviewed Liam on his thoughts on Nathan Peats' departure and whether he is a stronger supporter now. Vossy later tweeted his compliments to Liam.
---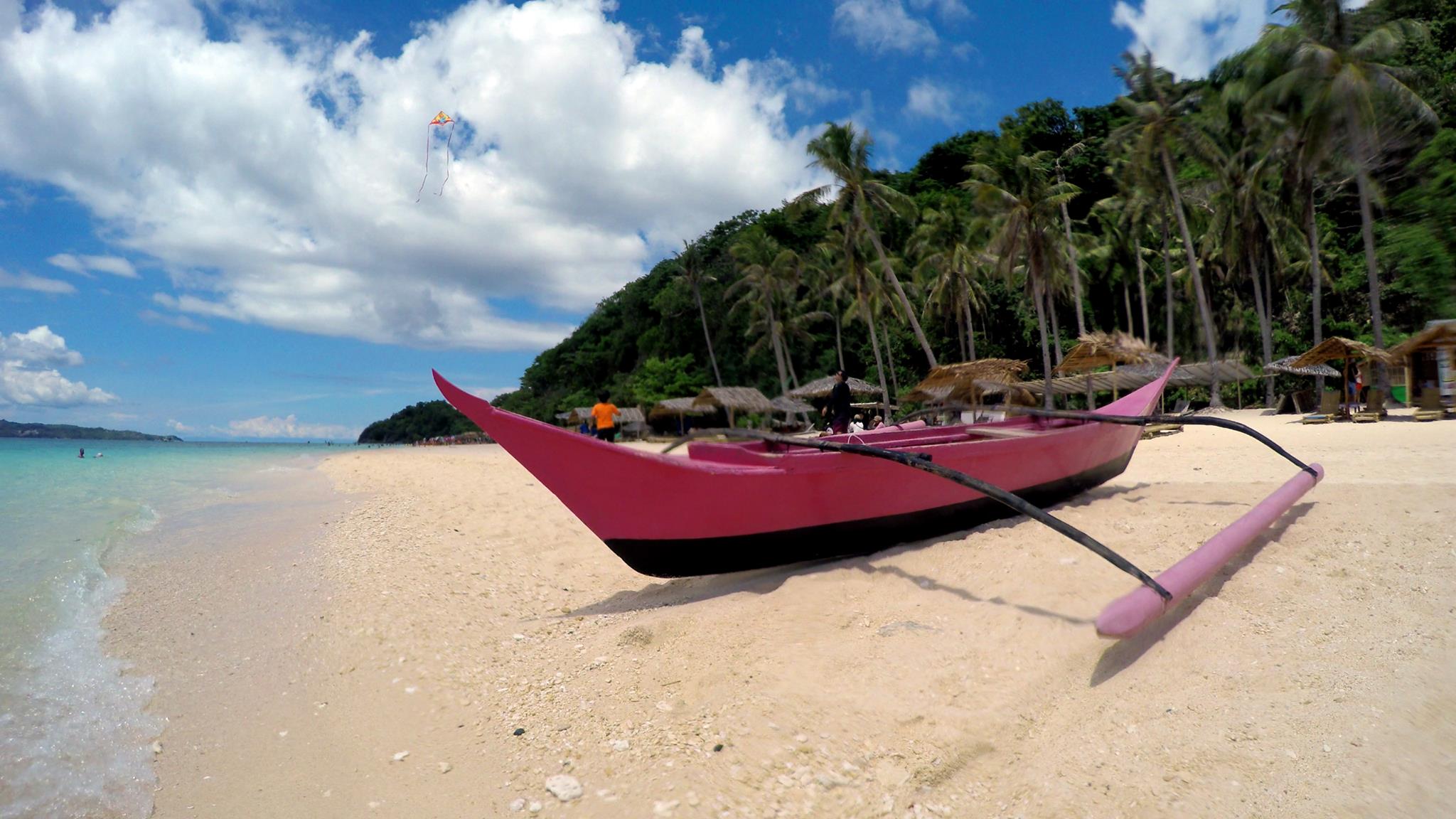 Returned to the Philippines for the next round of recruitment. A longer trip with more offshore establishment, it was a longer trip than usual. I took the opportunity to get away for a long weekend to Boracay, Philippines with colleague Tony Kennerly.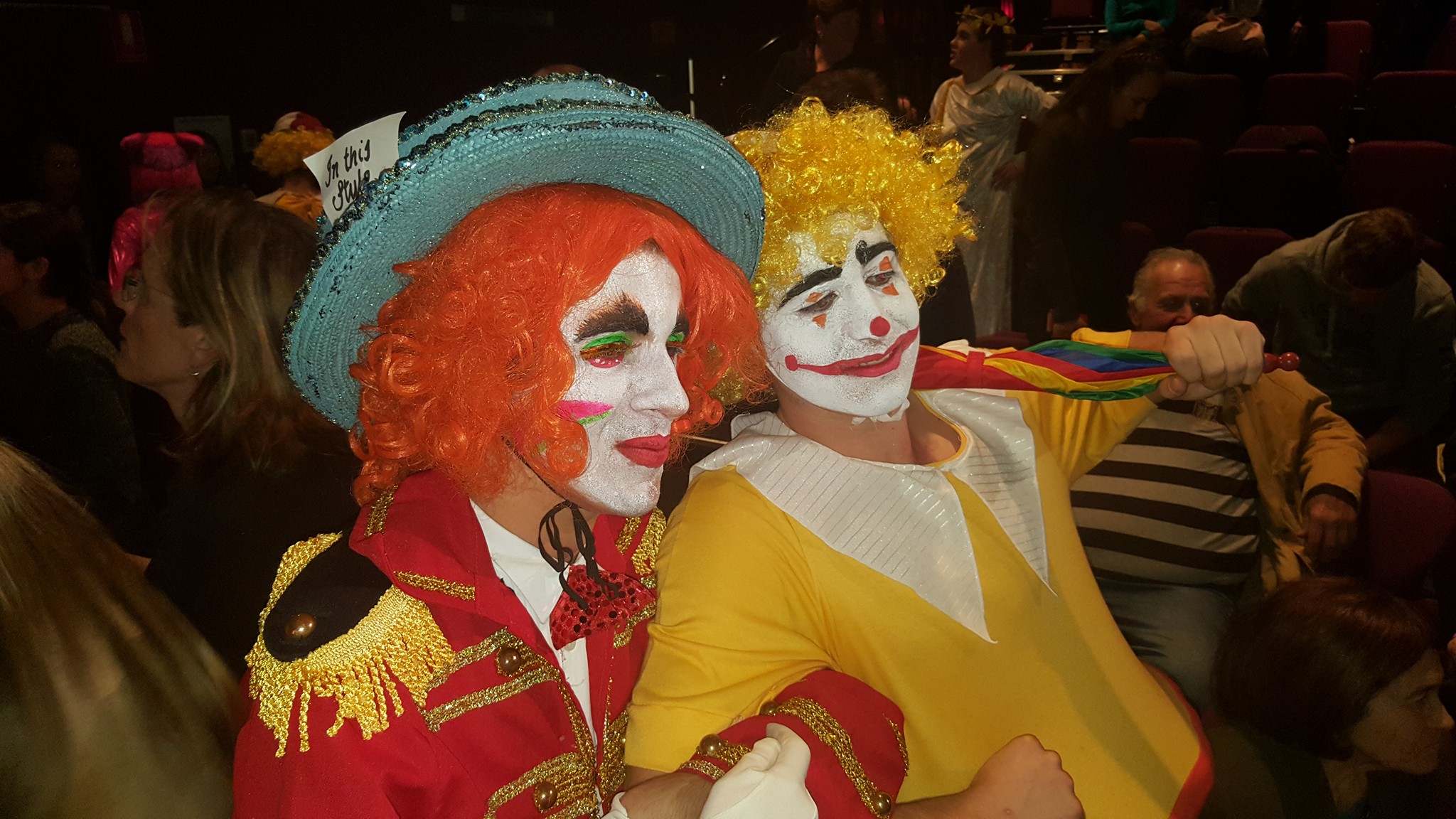 Nevan and his mate, Erik; performed as the Mad Hatter and Tweedledee in the high school musical. Here attempting to snag the effervescent Mad Hatter and the Dee in a post show photo.
---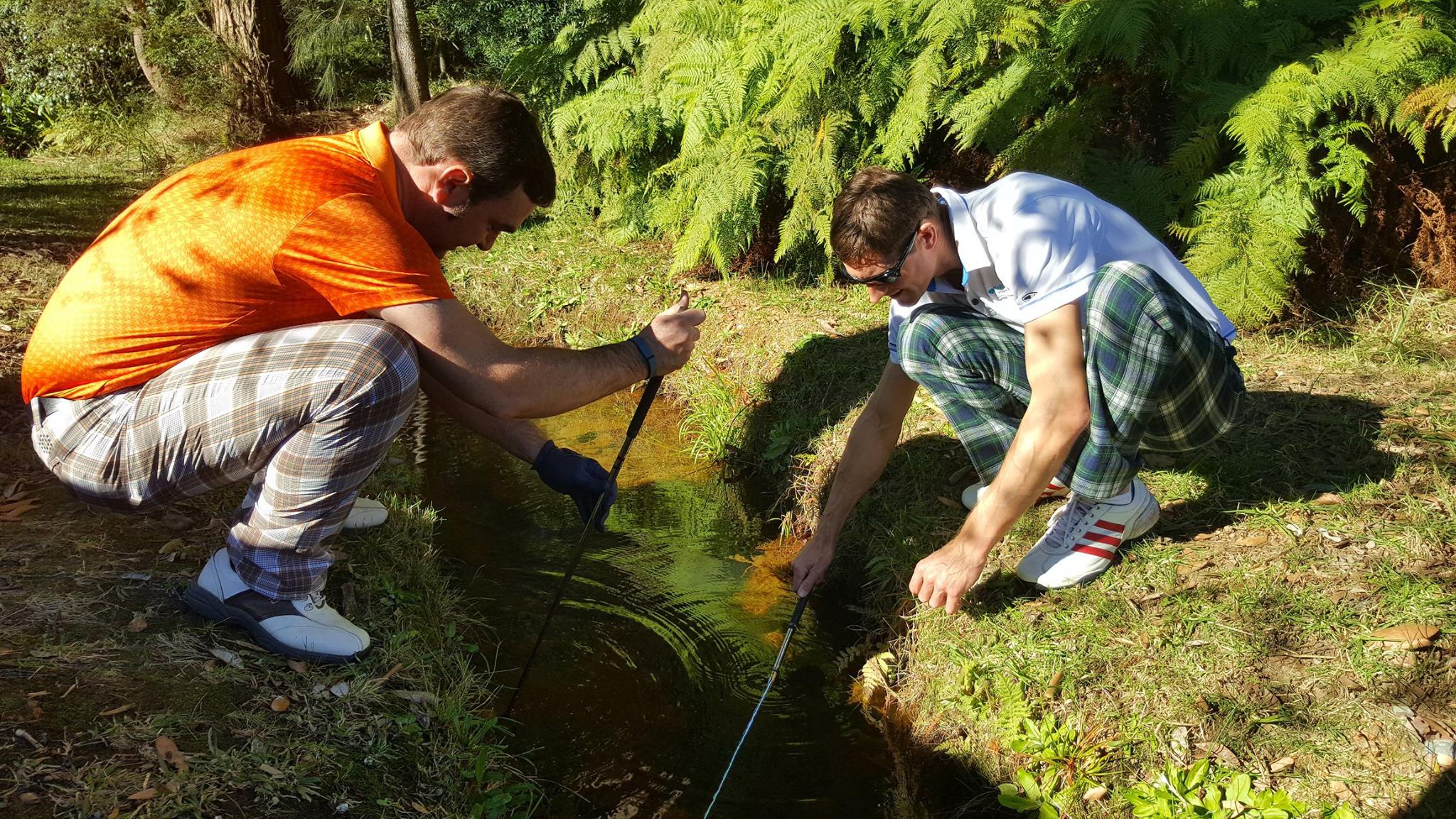 When we get together as mates a couple times a year, this is how we spend a lot of our time. Shane in the drink at Springwood Golf Club, again!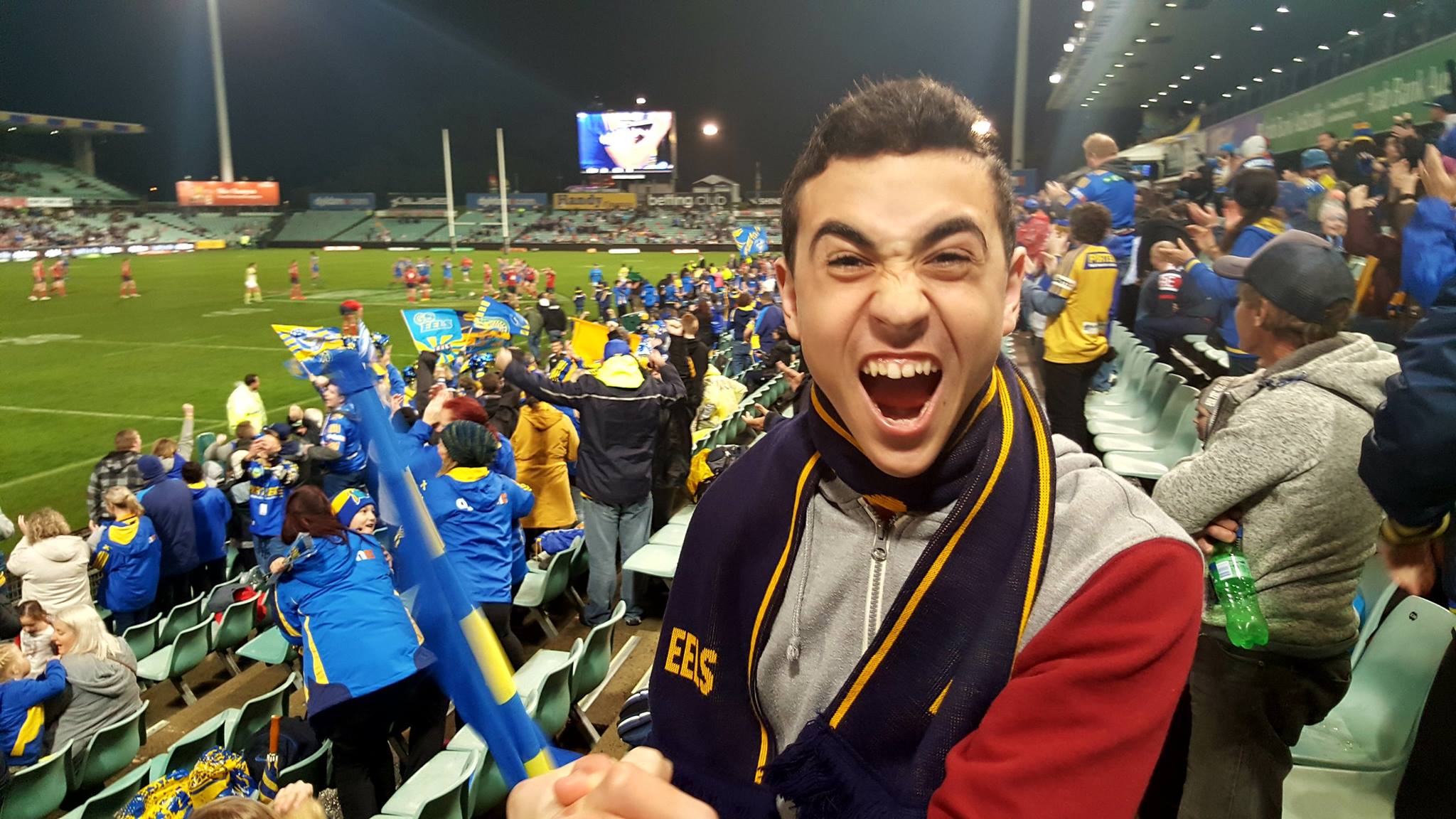 No Try. Parra wins! 22-18. Bless him, he sticks with this Parramatta side through thick and thin. So mature for a young teenager.
---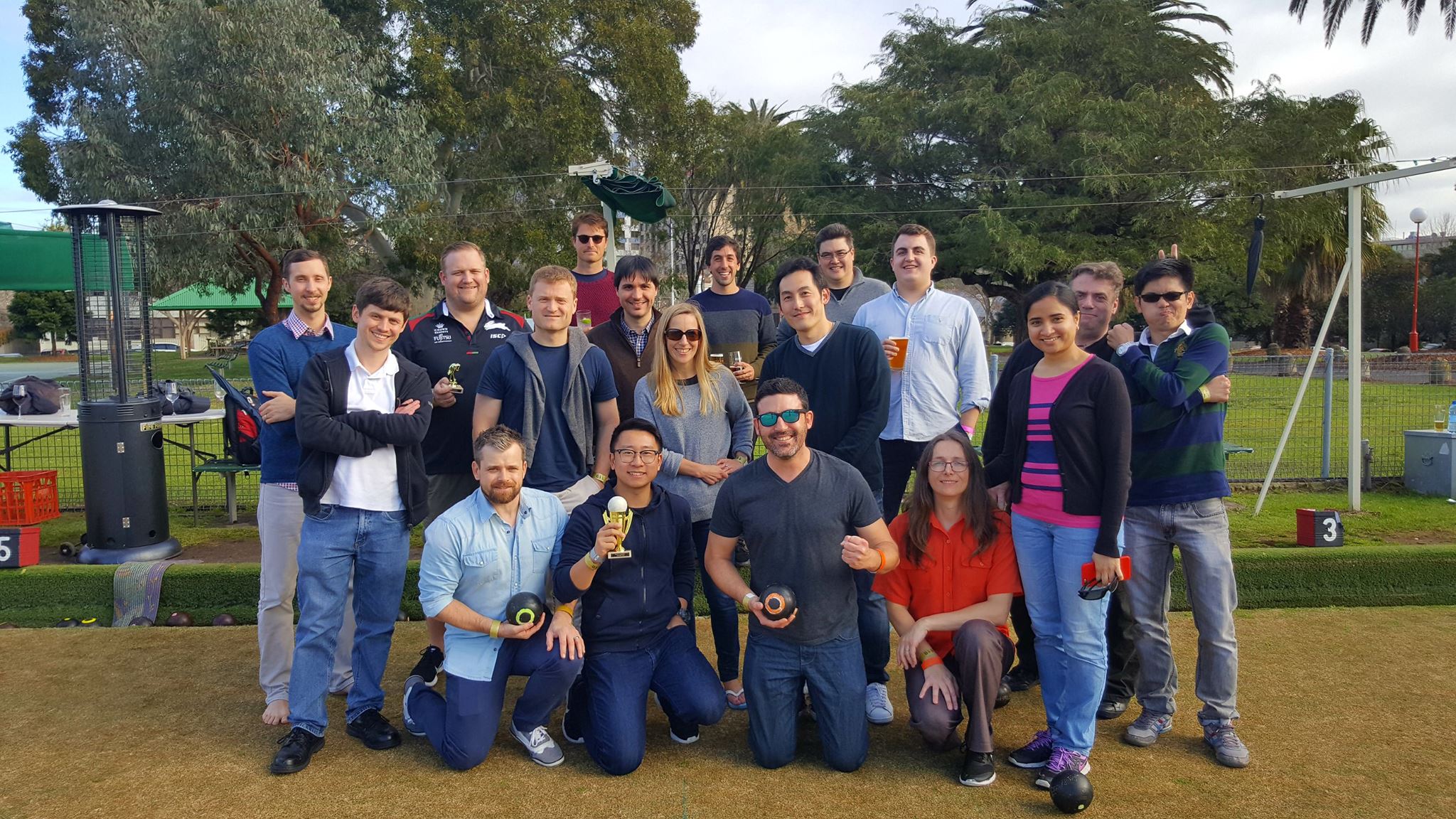 Work Team Bowls Day in North Sydney. Team BI (Business Intelligence… not the other thing) were coming last in the final round. We managed to come home with a massive five points in the final round to surge into the Minor Premiership. Then lost the final.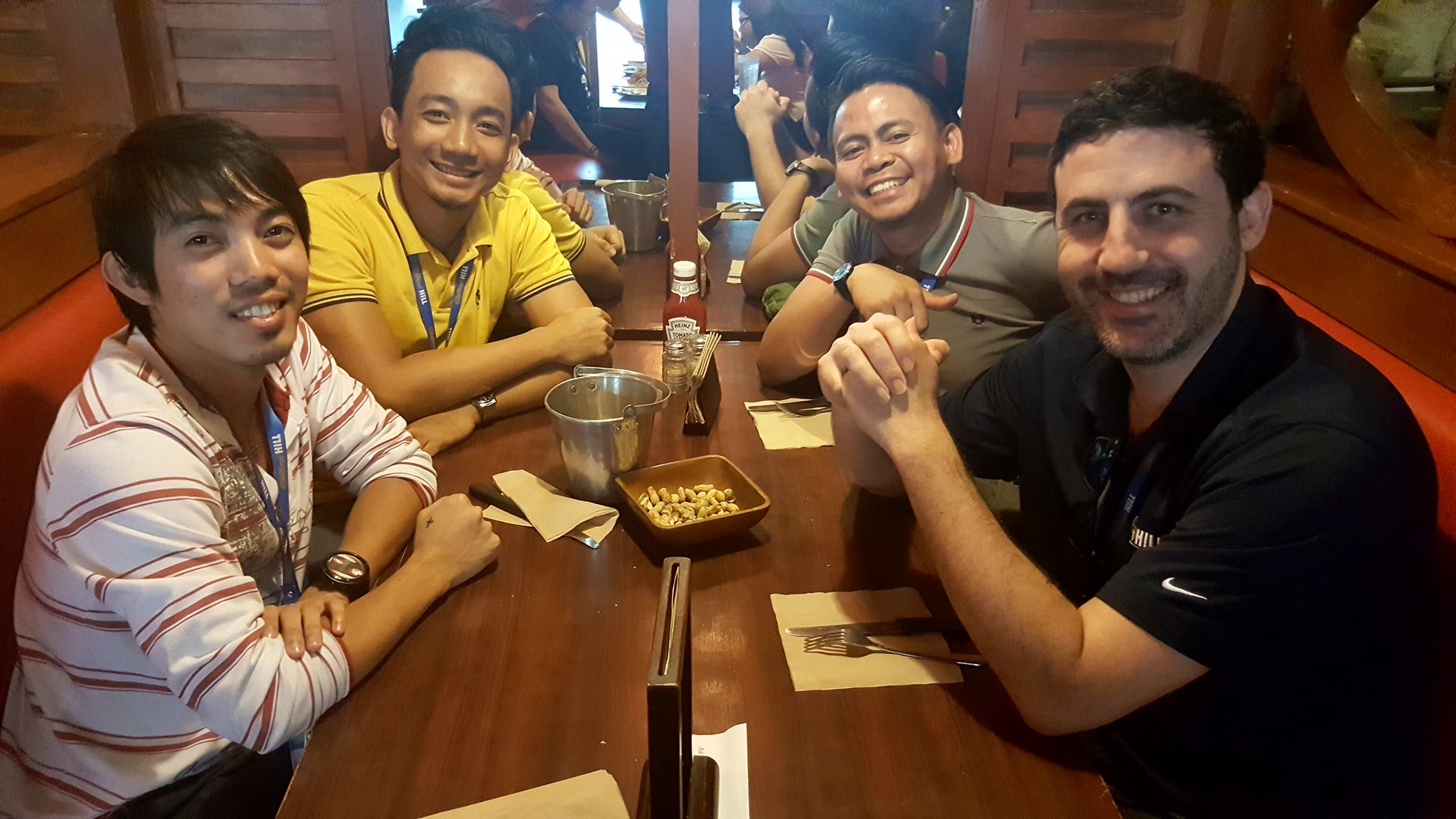 Returned to the Philippines to further grow our SQL Server Data Warehouse and Business Intelligence team. Thoroughly impressed with the work ethic and the adaptability of Filipino people. Here began the foundational team of Louie Rosales, Khalid Laurente and Glen Karl Dela Rosa.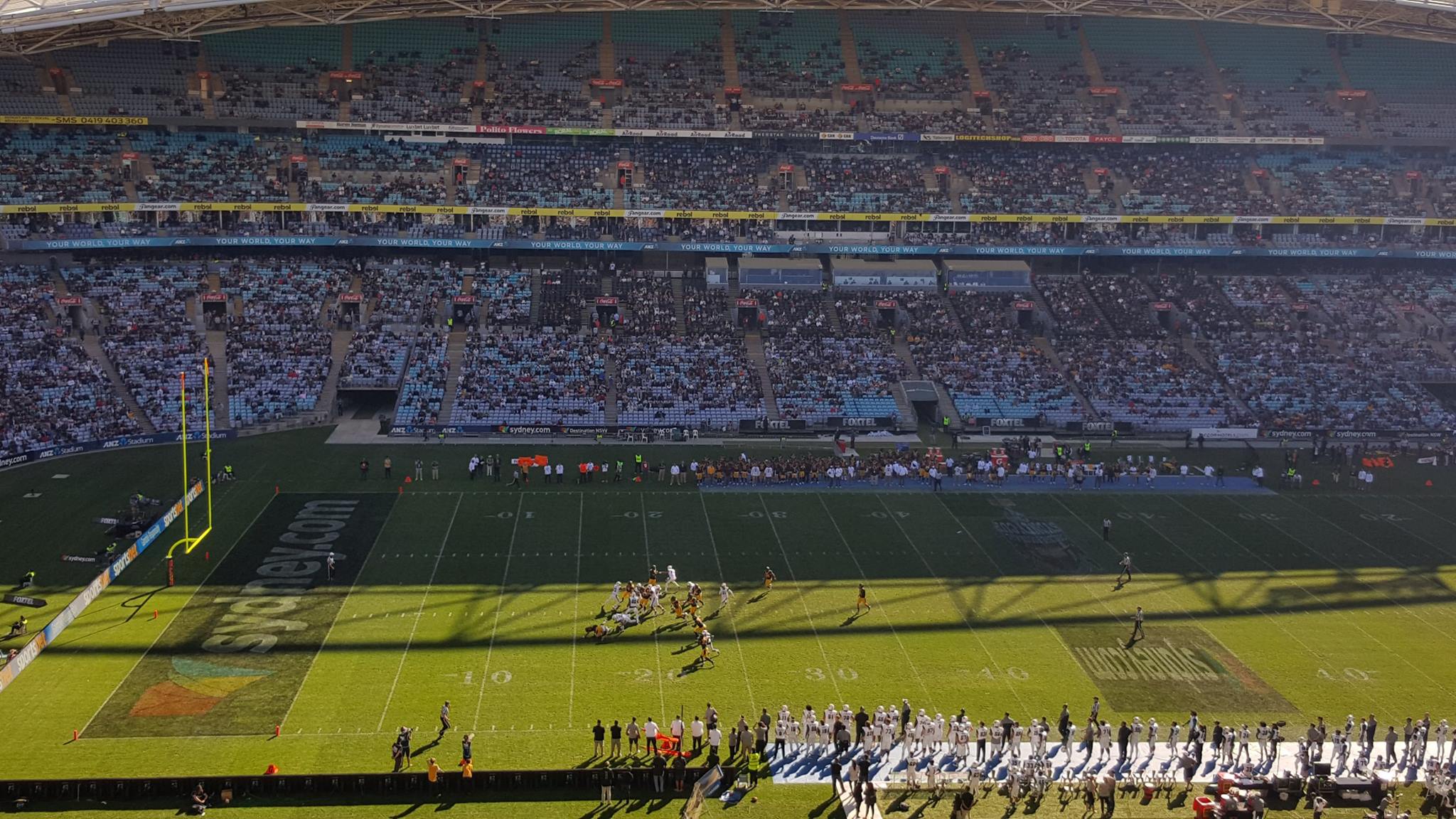 Unorthodox NCAA College Football season opener, California Golden Bears vs Hawaii Rainbow Warriors in Sydney, Australia. 61,000 is a solid crowd figure. First NCAA game Downunder in 30 years!
---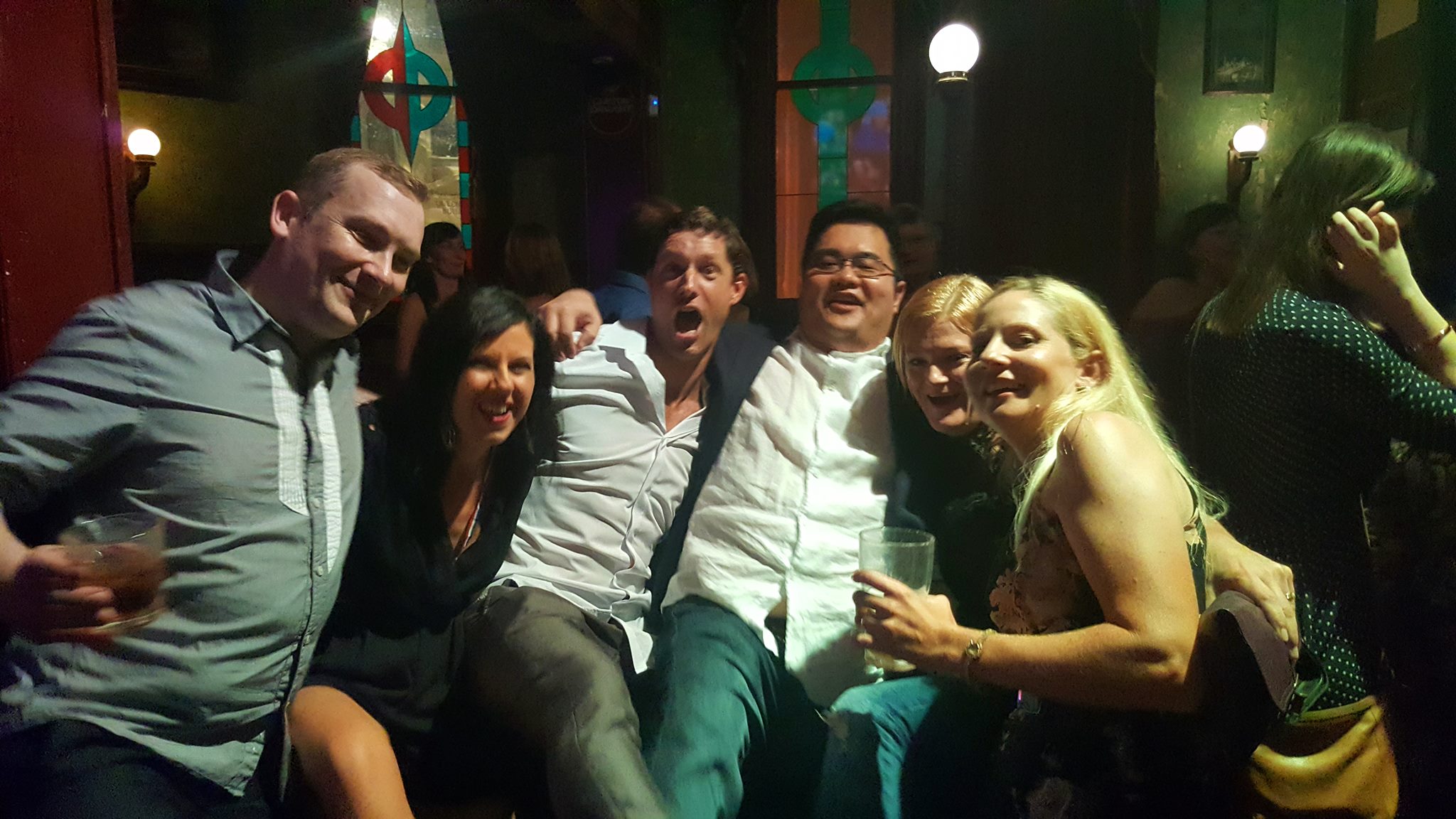 William Ross State High School 20th reunion weekend in Townsville, Queensland. Old school mates flying in from all over, with some bonus family visiting… was one hell of a weekend.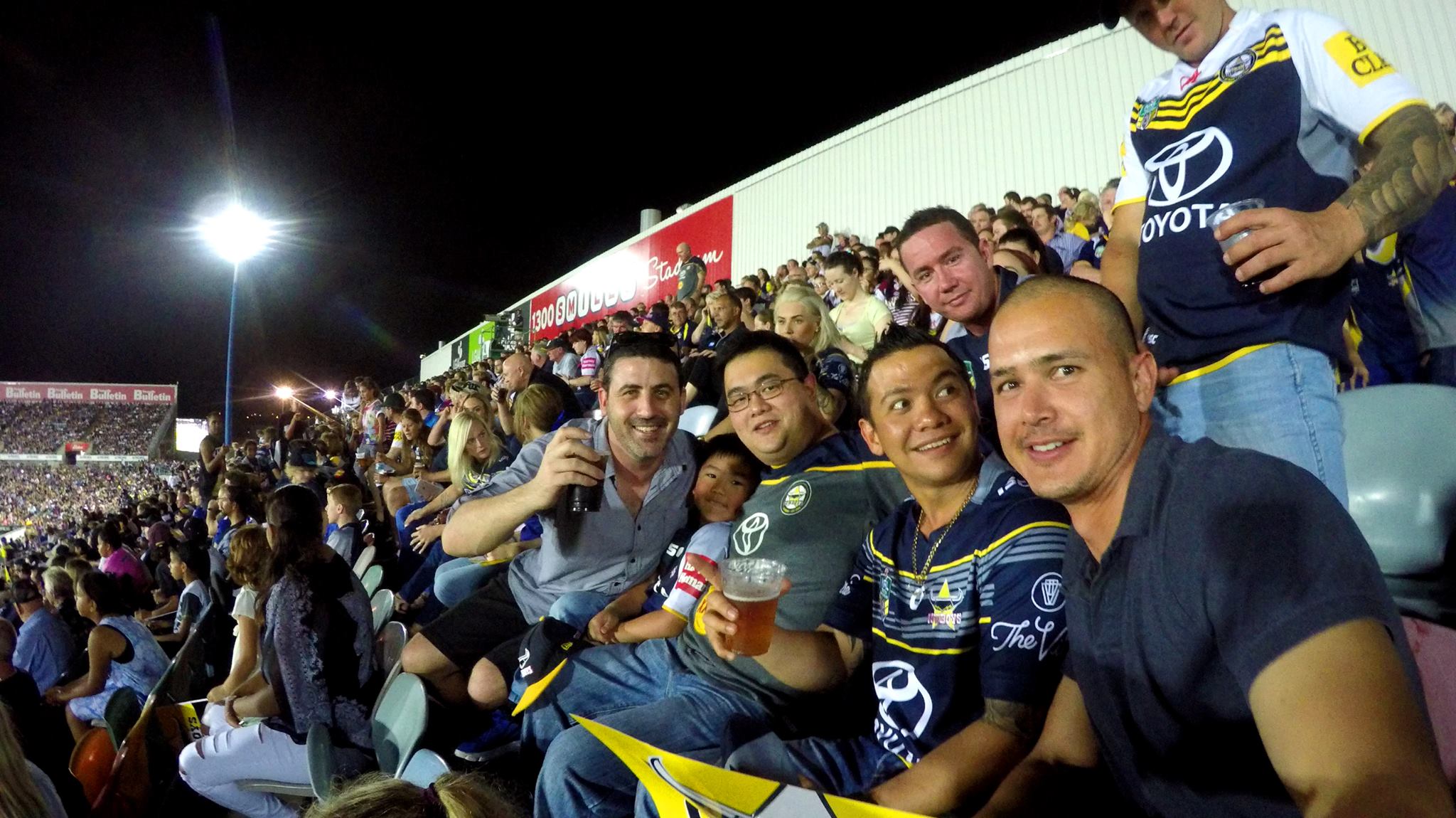 I'm not a fan of the Broncos, at all, but they're paying for twenty of us. Thank you the William Hill Brisbane Broncos, going to be a big night! C'arn the North Queensland Cowboys but in the U20's (pictured) C'arn the Tigers. Sunset footy in Townsville, does it get better?!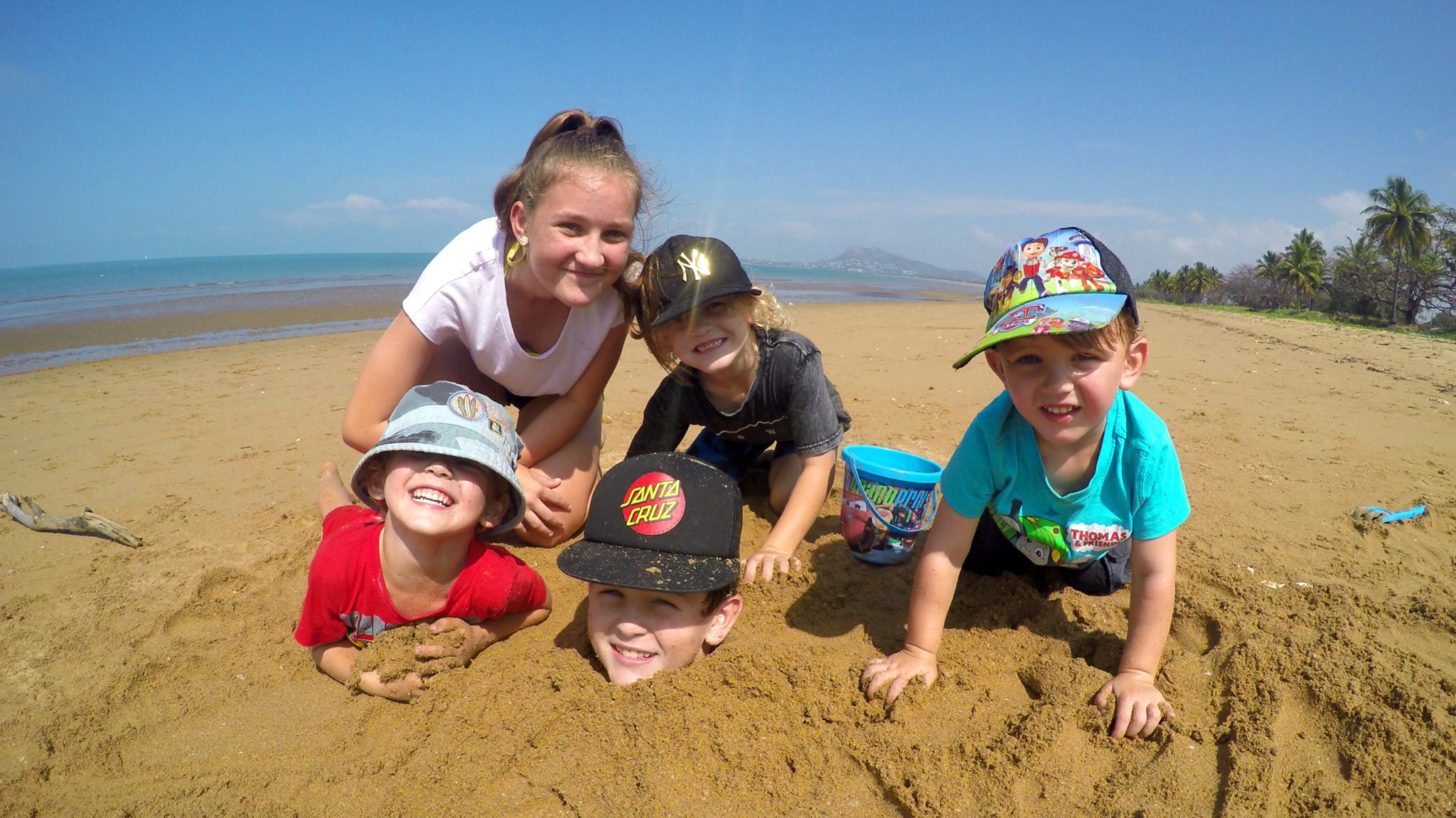 Recovery time with the family, these my niece and nephews, is quality recovery time!
---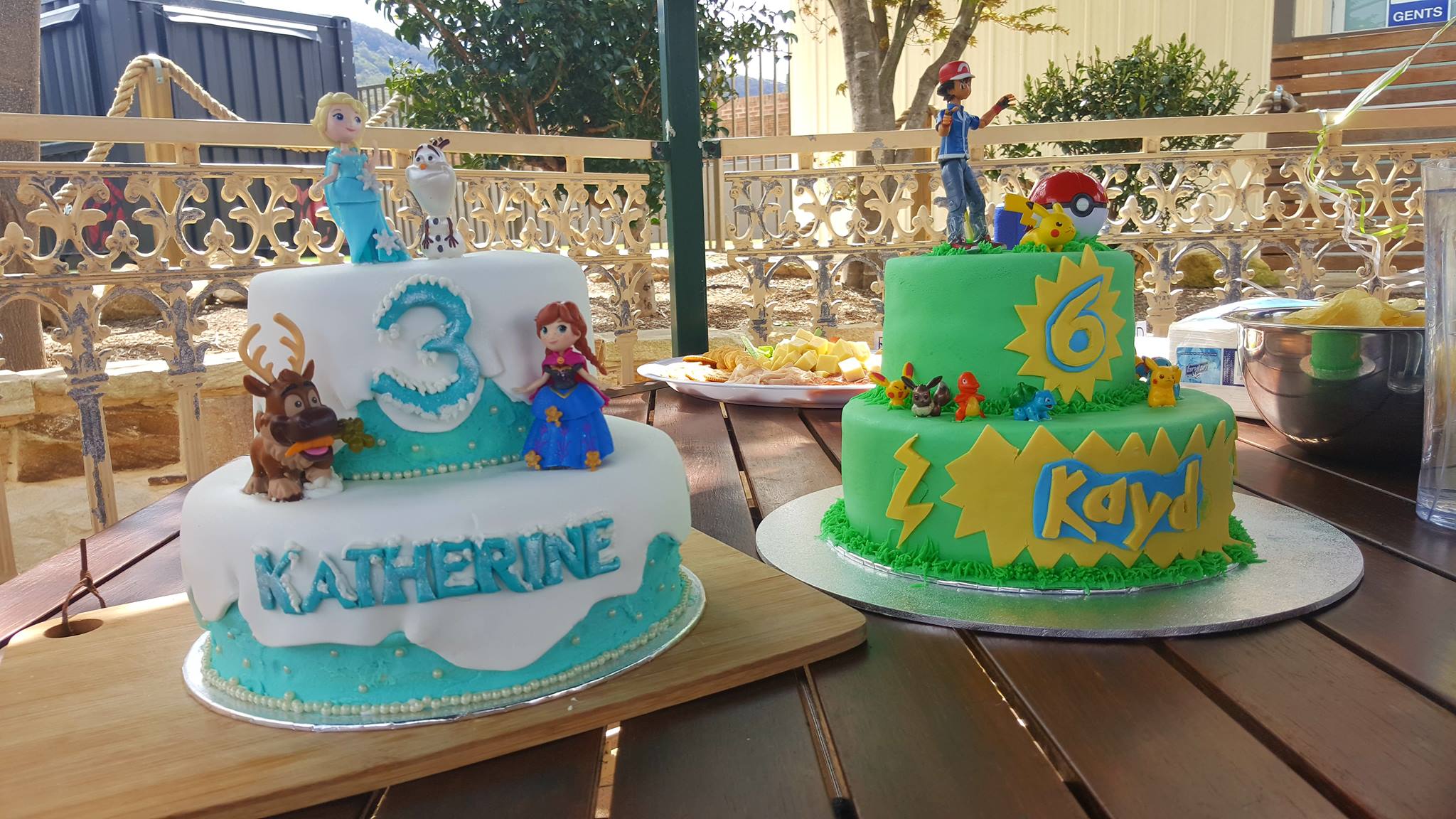 A Frozen and Pokemon themed birthday for our 3 year old princess Katherine and her friend Kayd, celebrating his 6th. What a day for it. Yet another Jen masterpiece.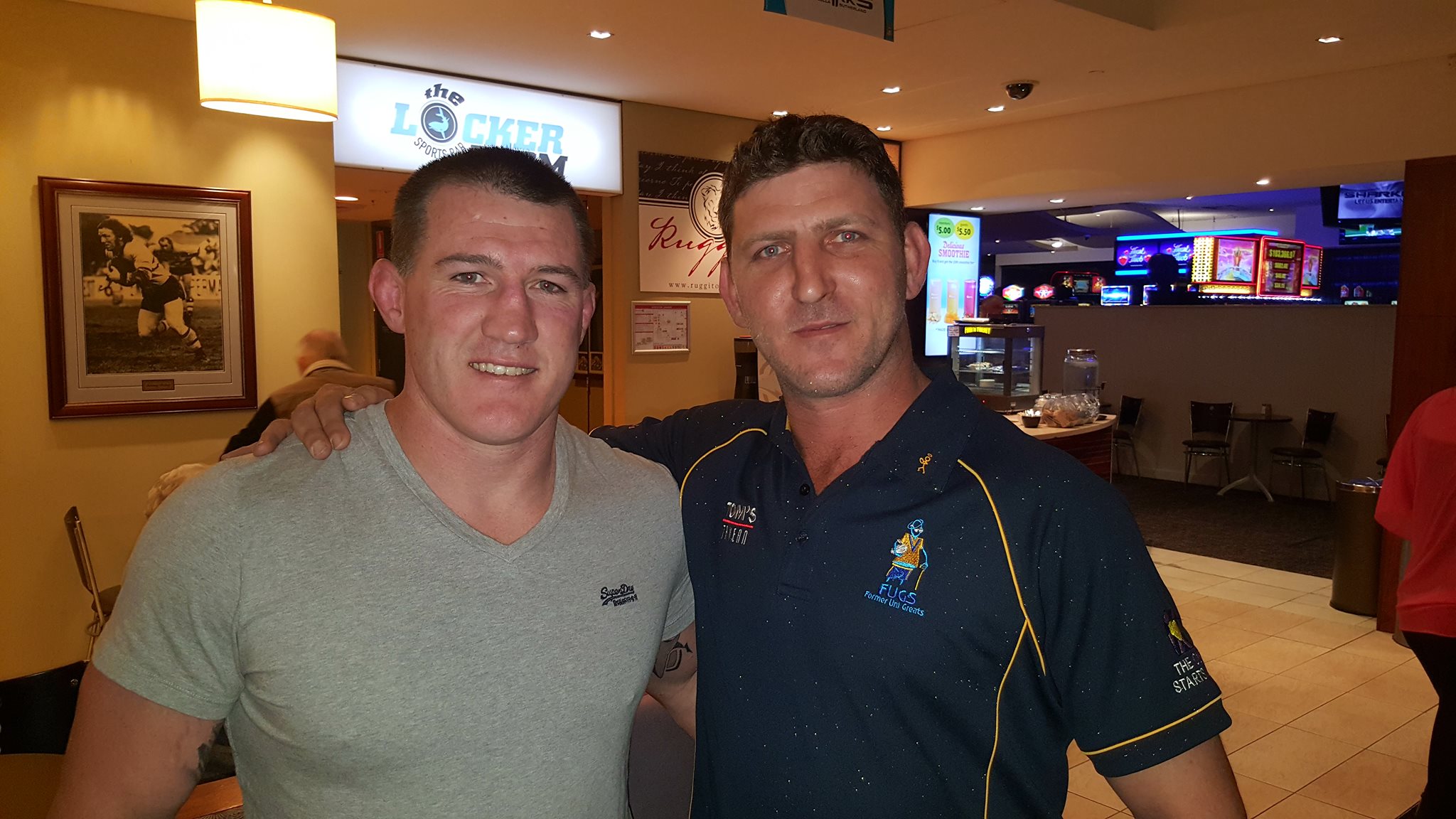 My Cronulla Sharks nut brother is in Sydney, so we're having dinner at Sharkies and checking out the once empty trophy cabinet! Reservation for Dorg… Yeah thanks Sharks. But hey, the surprise visitor was great!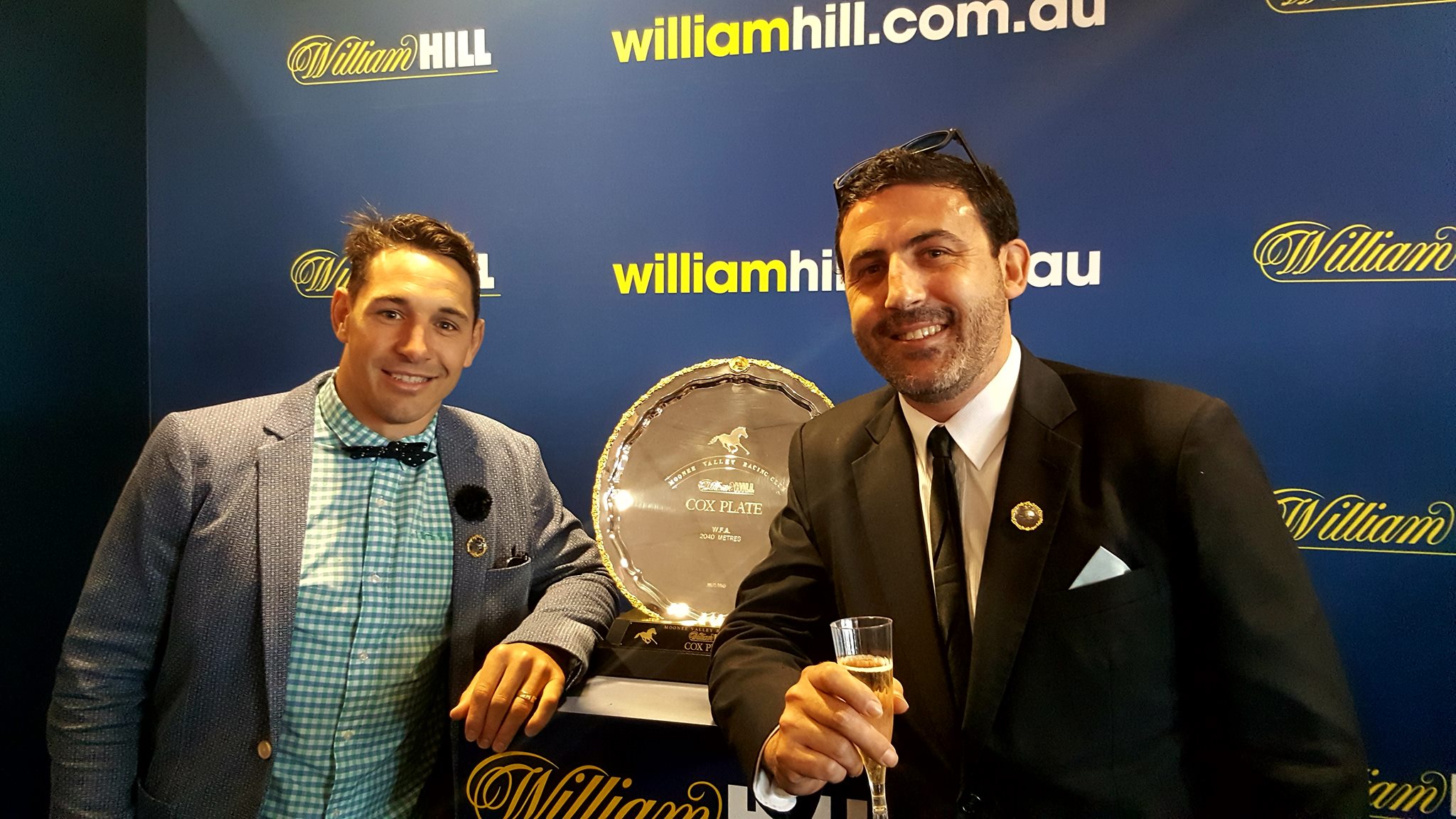 Moonee Valley Cox Plate with the bloody QLD grub Billy Slater. Nah, he's a decent enough bloke and enjoys a punt! A work sponsored event, you would imagine that it is pretty swank. That's the plate we're rubbing up against!
---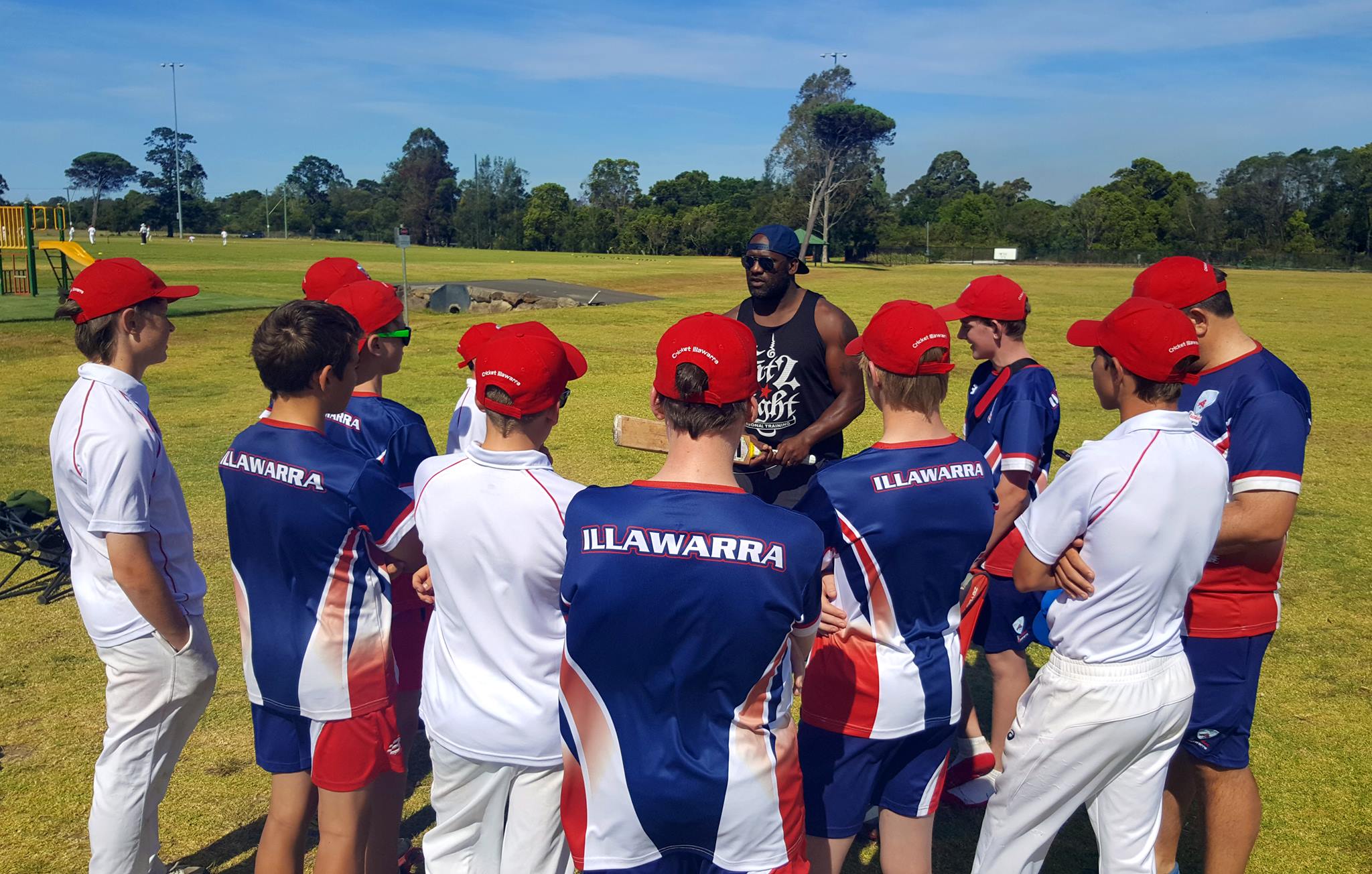 Retired NRL Star Wendell Sailor stopped by to give the Illawarra U16 Southern side a post match talk about how important sport is. Great moment for Liam!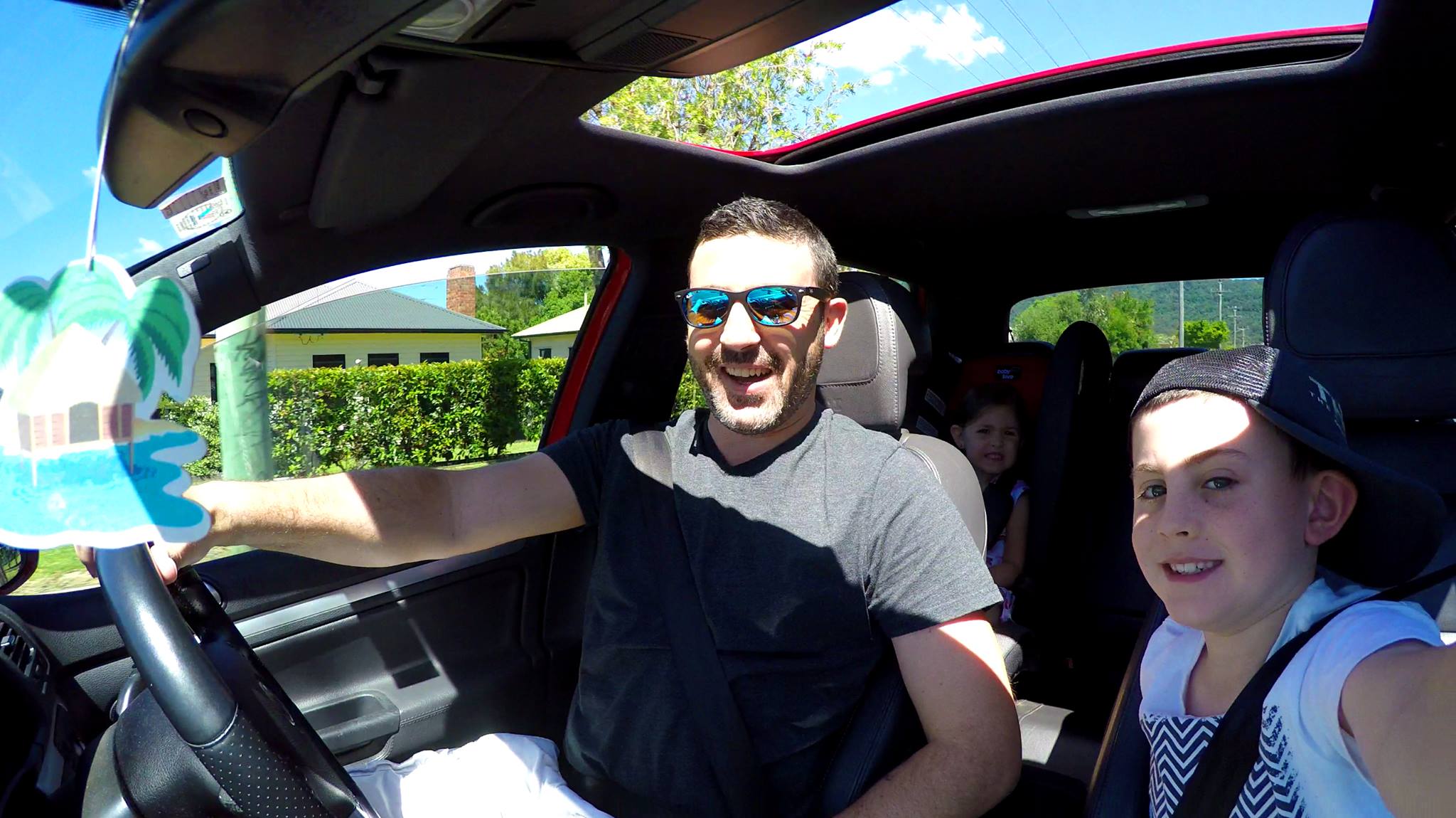 Spring Sunday Sun drive with the two minnies… there are some demands. Sushi. Playground. Beach. Toys. I'm not sure which order is what, but there's the list…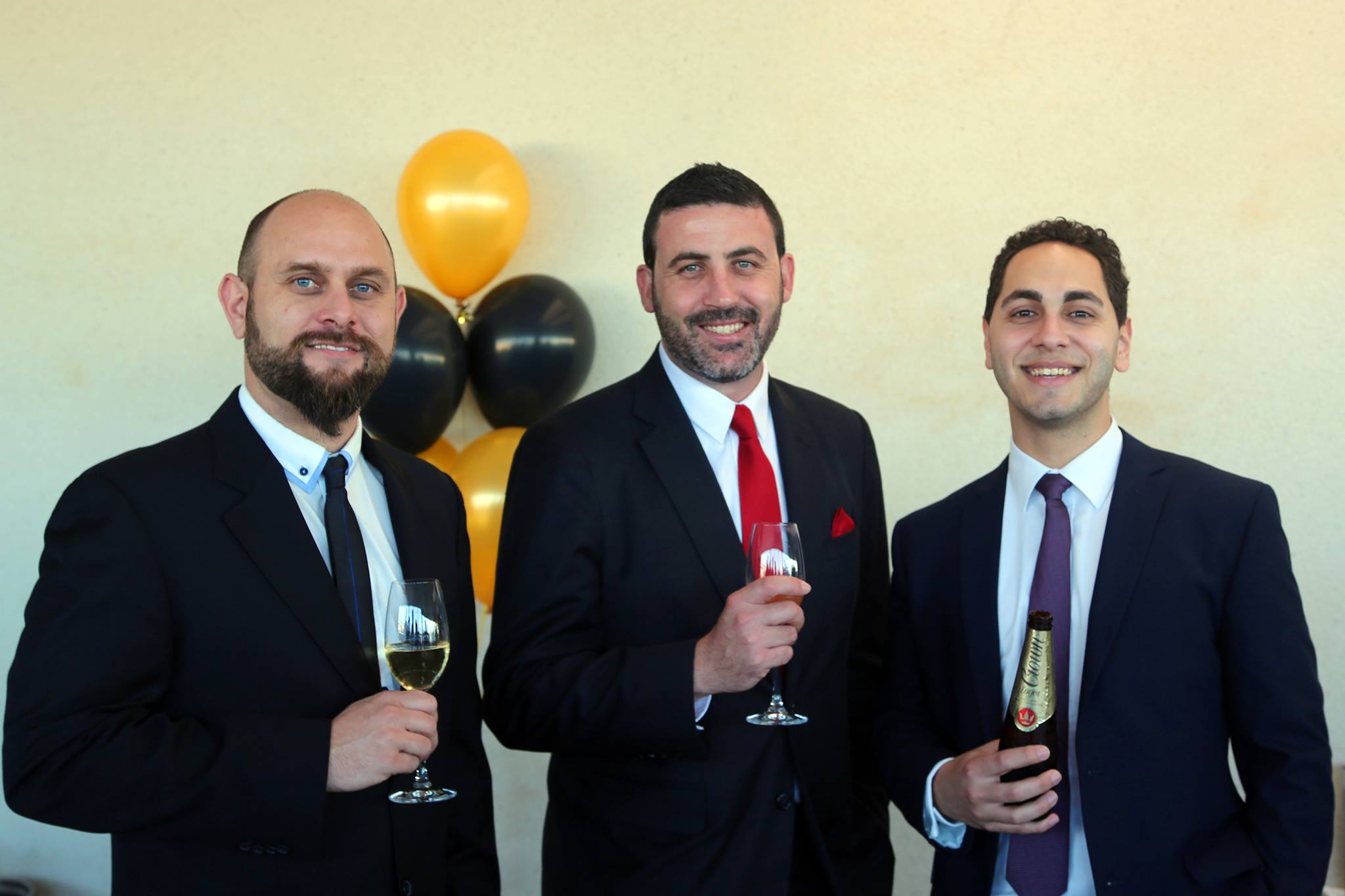 Humbled to be named Employee of the Year at William Hill, Australia for 2016. The event took place at the lovely Catalina's in Rose Bay, Sydney,
---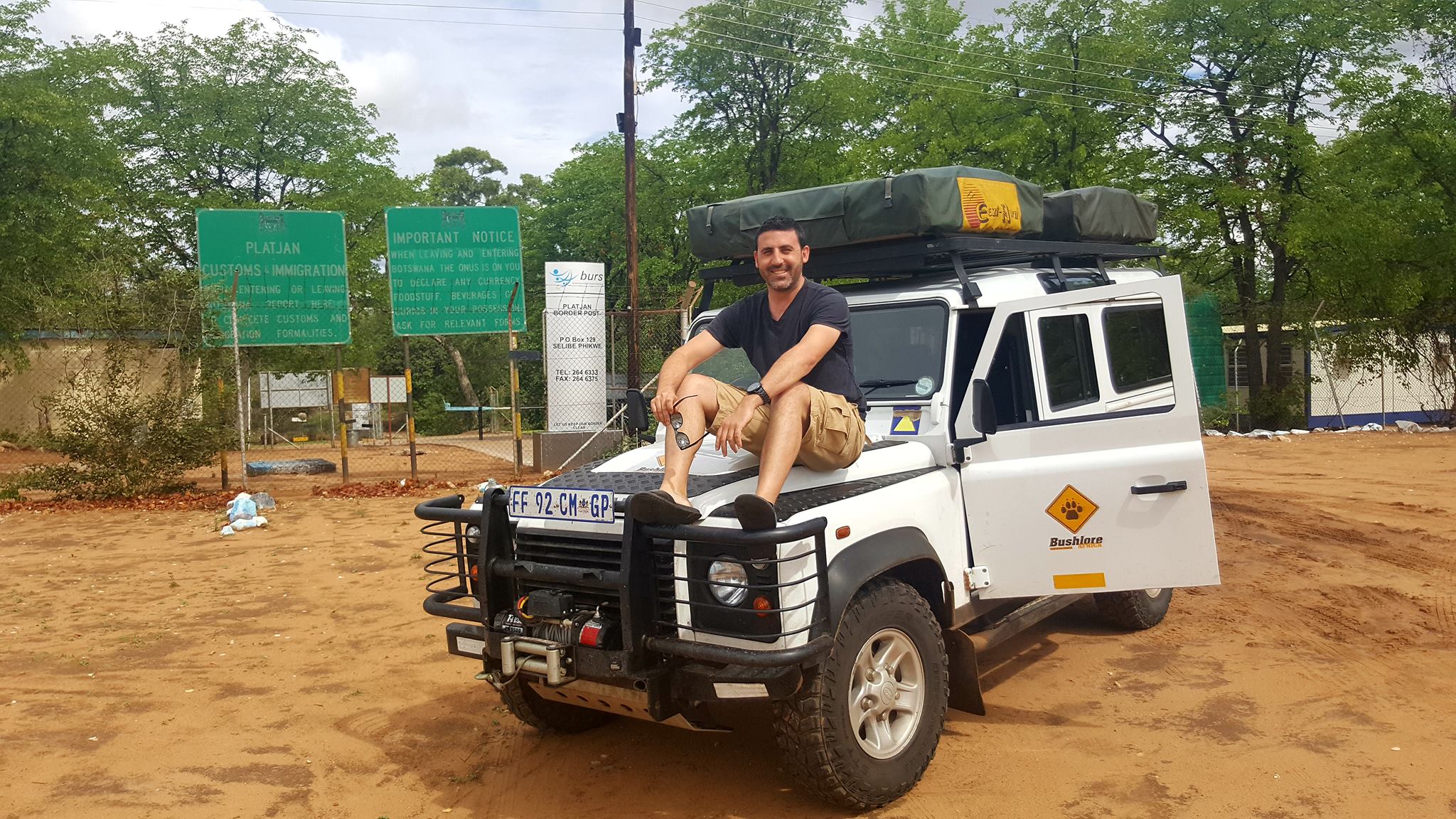 The road trip of a lifetime. Just over three weeks driving around South Africa, Botswana and Zimbabwe.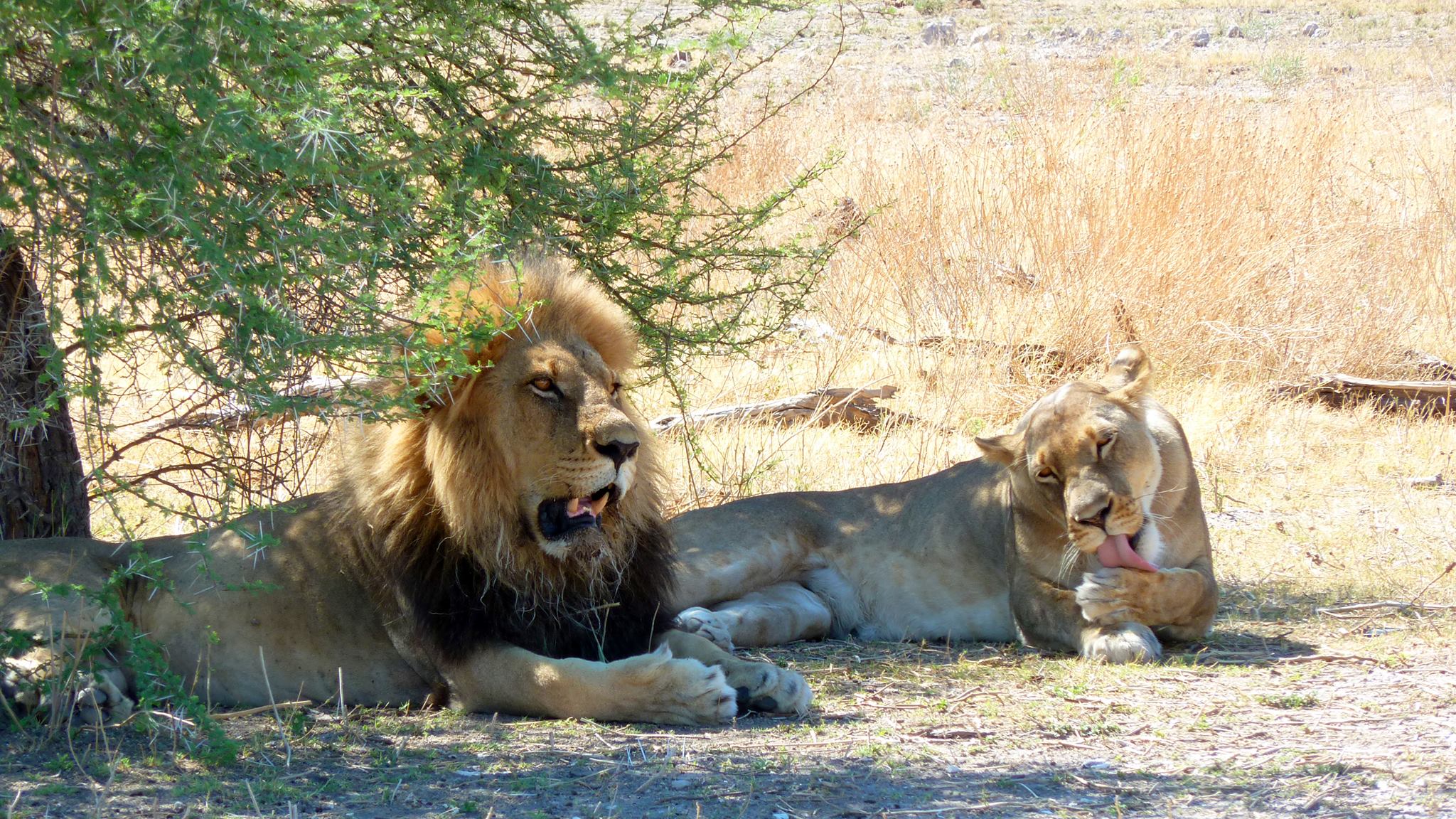 I saw every animal you would want to see in Africa. And not from a tour, mind you. A self driven, up close and intimate experience that included camping in tents on the roof of our vehicles. You do not get down at night. At all.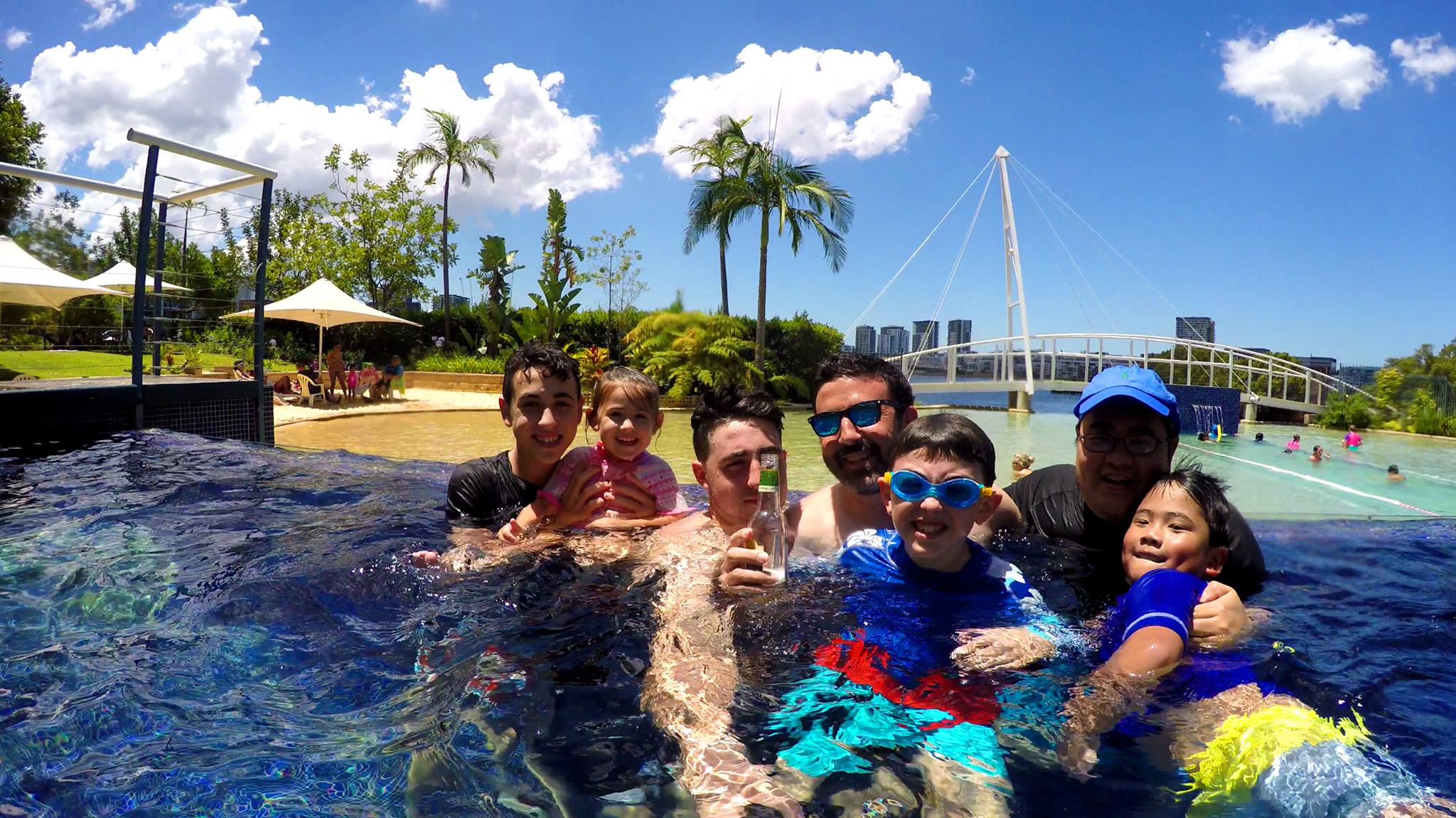 Christmas Day and Boxing Day with the Cu's in Sydney. Plenty of Boxing Day Test Cricket, lunching and swimming!
---
Note: After eighteen years of marriage, Jenifer and I separated amicably in October, 2016. We share a united goal of being the absolute best parents and loving providers to our wonderful children Nevan, Liam, Hayden & Katherine.