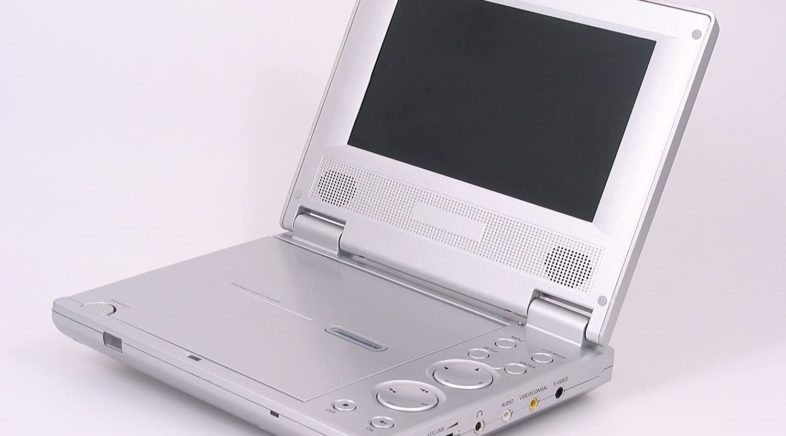 G'day! Check this out! I bought this portable DVD player this week because first; I've always wanted one, second; they're getting quite cheap, but mostly because I have some business trips before the end of the year and it will be fun to watch movies on the plane.
I actually can't wait to see what happens with whoever is sitting beside me… 😉 I think it's going to be fun to notice them kind of leaning over to watch the movie I am watching… yeah I know a little sinister…
It could backfire though 😉 I might end up sitting beside a kid and feel obliged to watch a Disney or Pixar movie… haha!
So anyway, here are a few specs:
Plays These Formats
Video: DVD and Kodak Picture CD
Audio: CD, CD-R, CD-RW and MP3
Picture & Sound Features
7-inch color TFT LCD screen
S-video output
Composite video output
Dolby Digital/DTS surround sound output — coaxial
Analog stereo output
Built-in stereo speakers
Stereo headphone output
Additional Features
Playback zoom (2x/4x)
Fast forward/reverse play (2x/4x/6x/8x)
Slow forward/reverse play (2x/4x/8x)
Parental lock for compatible discs
Built-in anti-shock system
Remote control
Rechargeable lithium battery provides power for approximately 3 hours when fully charged
7.5″L x 5.6″W x 1.5″H
Weighs approximately 1.75 pounds