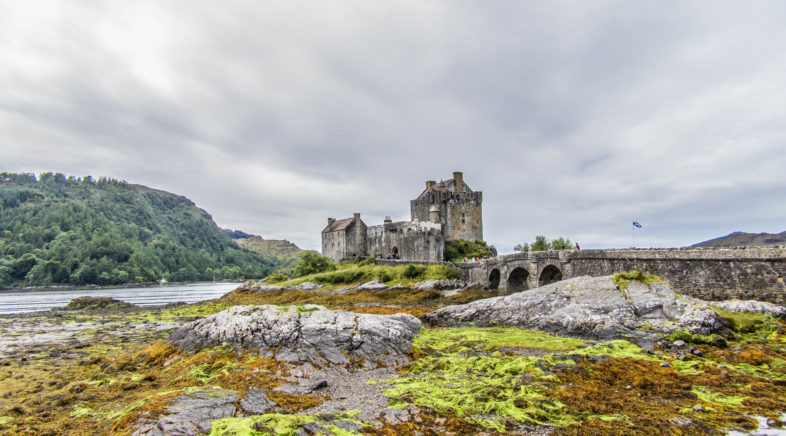 Eilean Donan is recognised as one of the most iconic images of Scotland all over the world. Situated on an island at the point where three great sea lochs meet, and surrounded by some majestic scenery, it is little wonder that the castle is now one of the most visited and important attractions in the Scottish Highlands.
Although first inhabited around the 6th century, the first fortified castle was built in the mid 13th century and stood guard over the lands of Kintail. Since then, at least four different versions of the castle have been built and re-built as the feudal history of Scotland unfolded through the centuries.
The renovation and bridge you see (that Louise is modeling in front of) is more recent.
This our destination, having left Urquhart Castle, Drumnadrochit that morning; was here at this magnificent Castle not far from the Isle of Skye. Louise and I first spent an amazing afternoon weaving (and hiking) through the Scottish Highlands before arriving for our tour. Alas you cannot take photos inside, but that just means you can actually listen to the tour guide, right? 😉
Beautifully dark and moody, this castle is quite the popular tourist destination and I found it tough taking a few pics without people crawling all over it.
Read more about this fascinating place here and please, enjoy the photos.