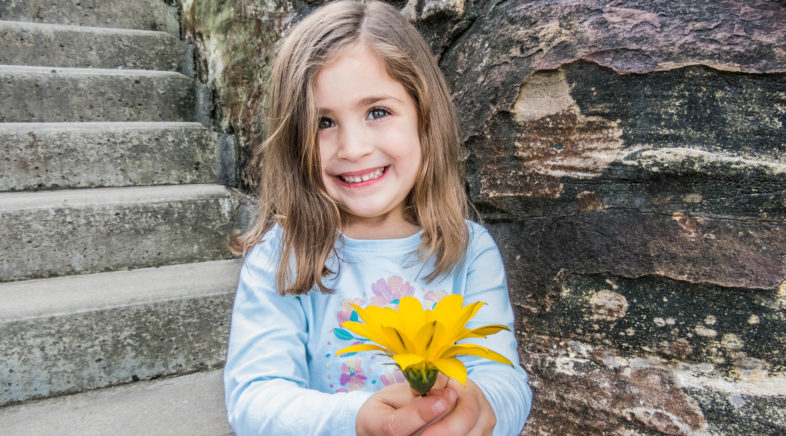 Looking back on 2017, I suppose the highlights could be summarized like so:
Jan • Feb • Mar • Apr • May • Jun • Jul • Aug • Sep • Oct • Nov • Dec
---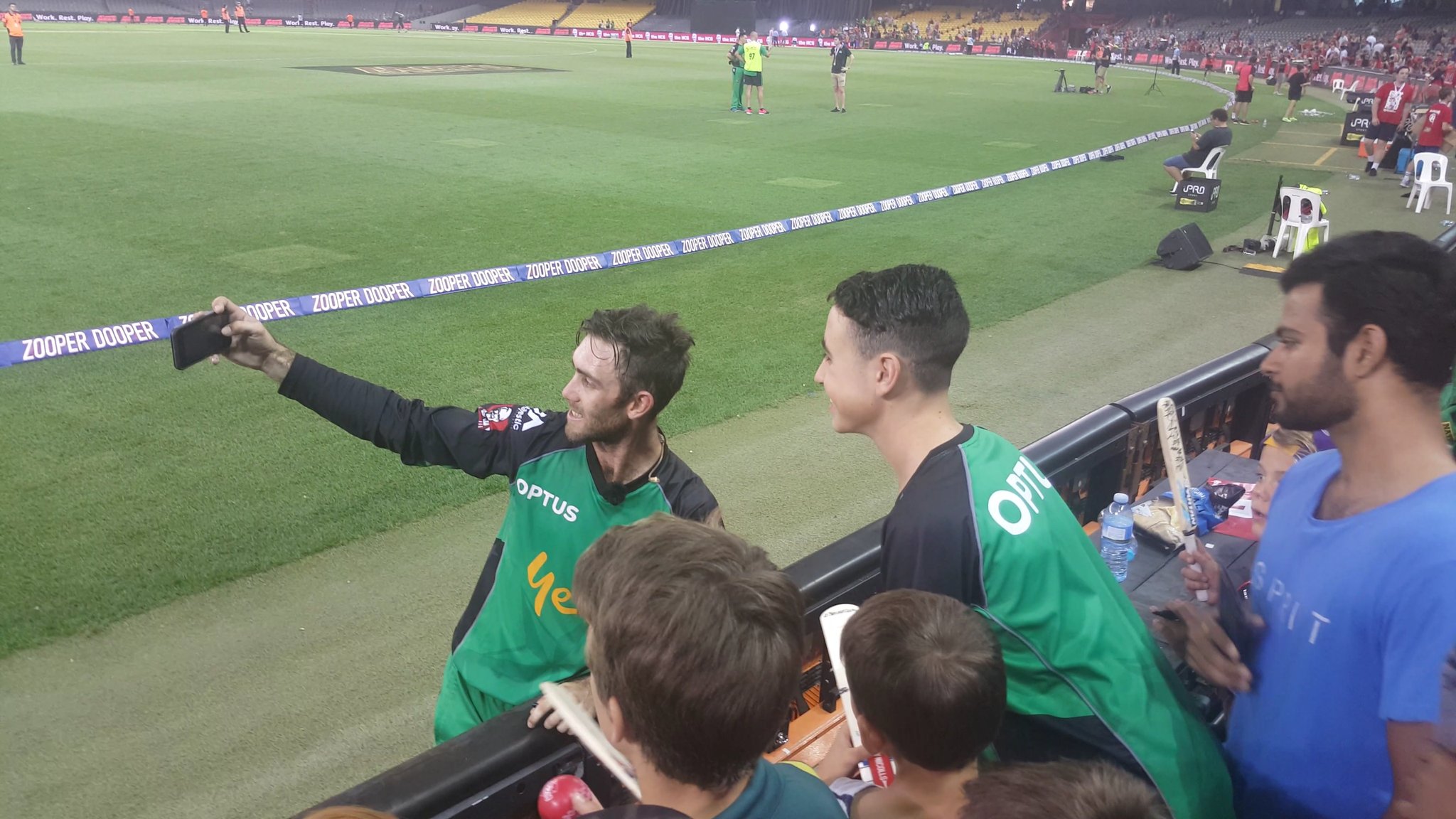 One of Liam's Christmas Presents was a trip for he and I down to Melbourne to watch the Melbourne Derby Big Bash. His favourite player Glenn Maxwell plays for the Melbourne Stars; a night magically capped off when "Maxi" grabbed Liam's phone and took a selfie together.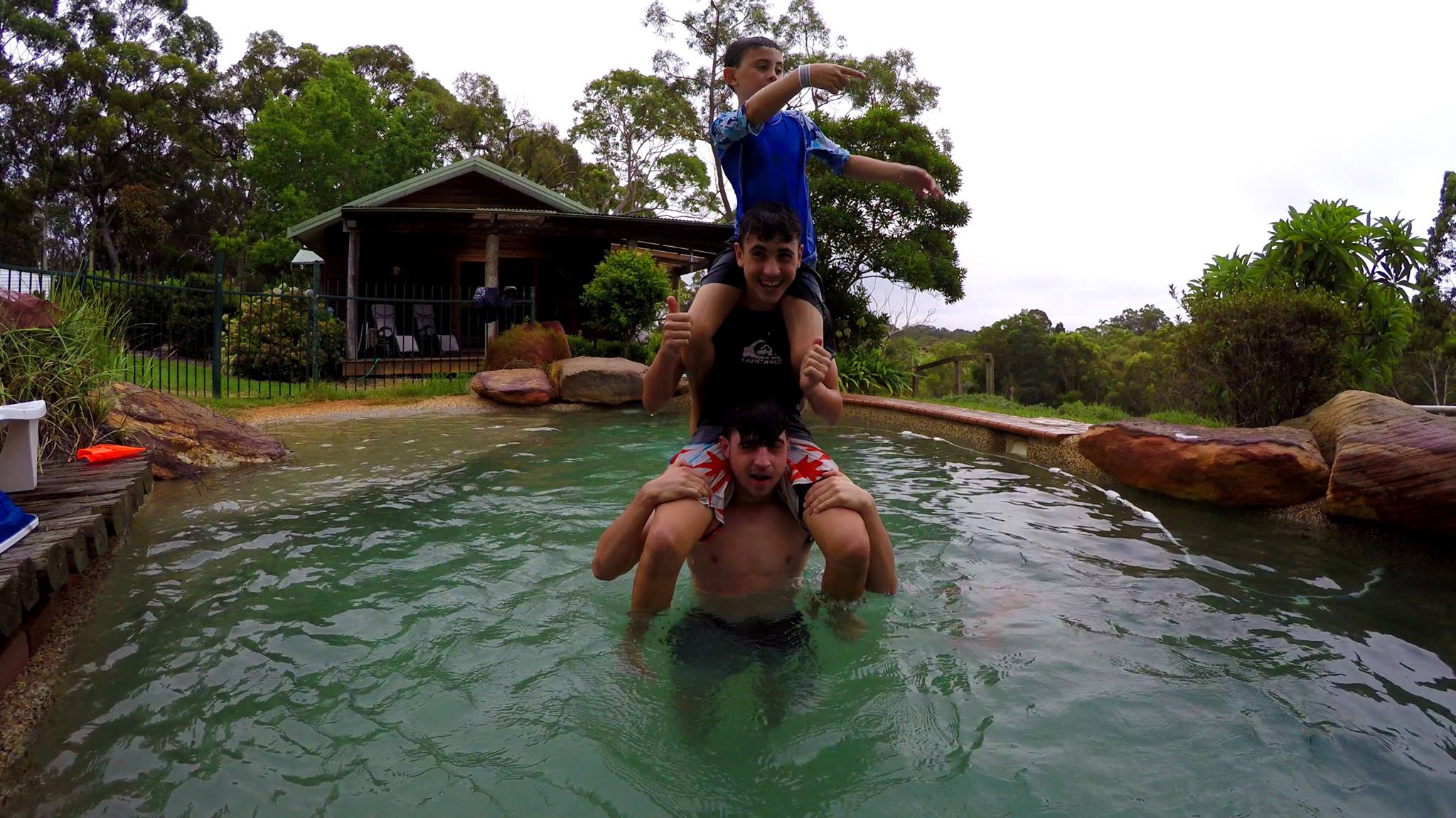 Happy Australia Day 🇦🇺. Enjoying a super long weekend getaway in the bushy hills above Sydney – relaxing at a wonderful Super Host AirBnB called Hilltop Cottage in Middle Dural. Plenty of open space, salt water pool, tennis court, fish ponds and animals – this is a great long weekend escape!
---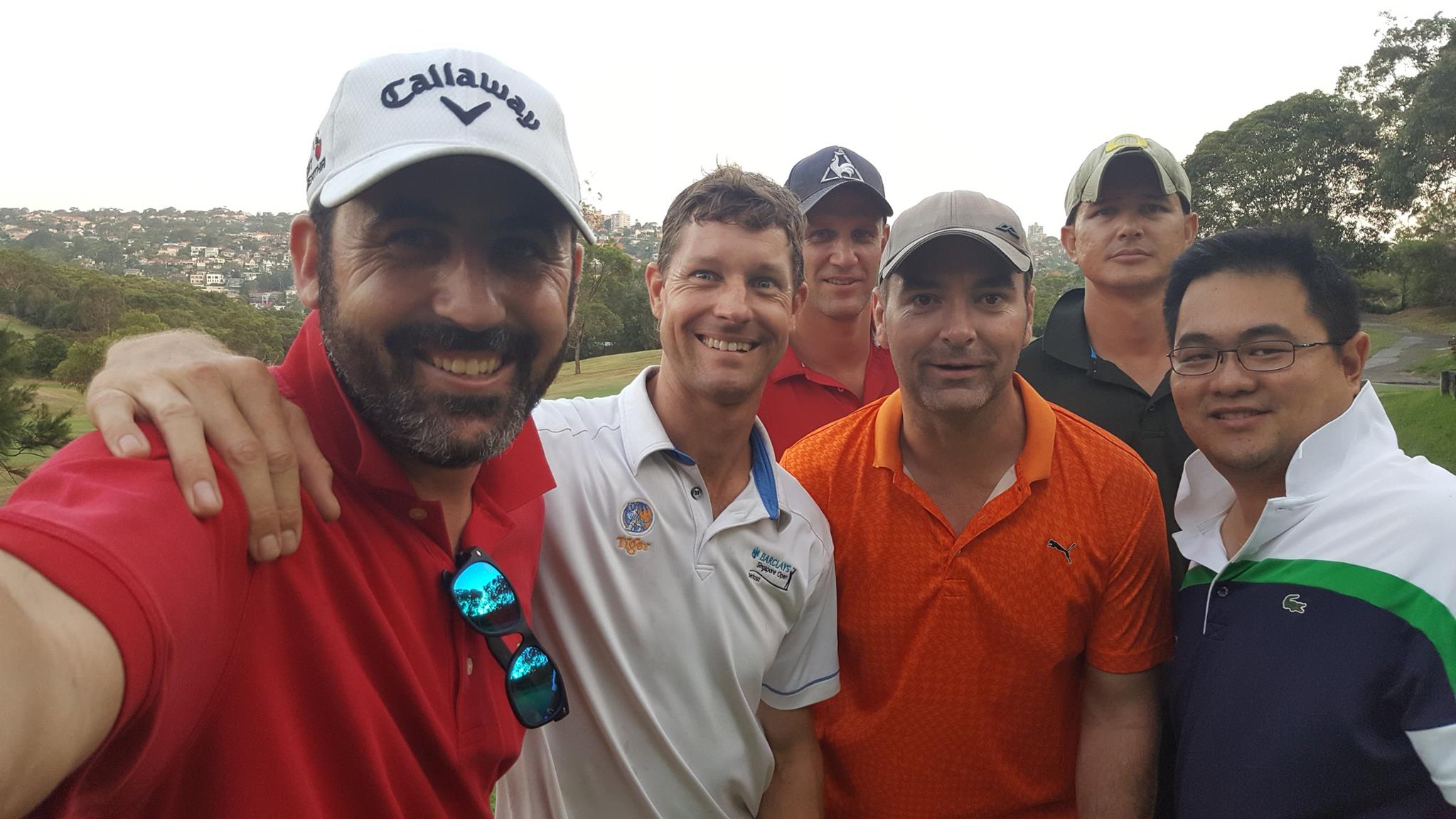 Day with the mates at the Doig Birthday -1 Poon Classic… i.e. birthday golf weekend. Townsville boys +2 – Golf Day. Always great our catch ups a few times a year.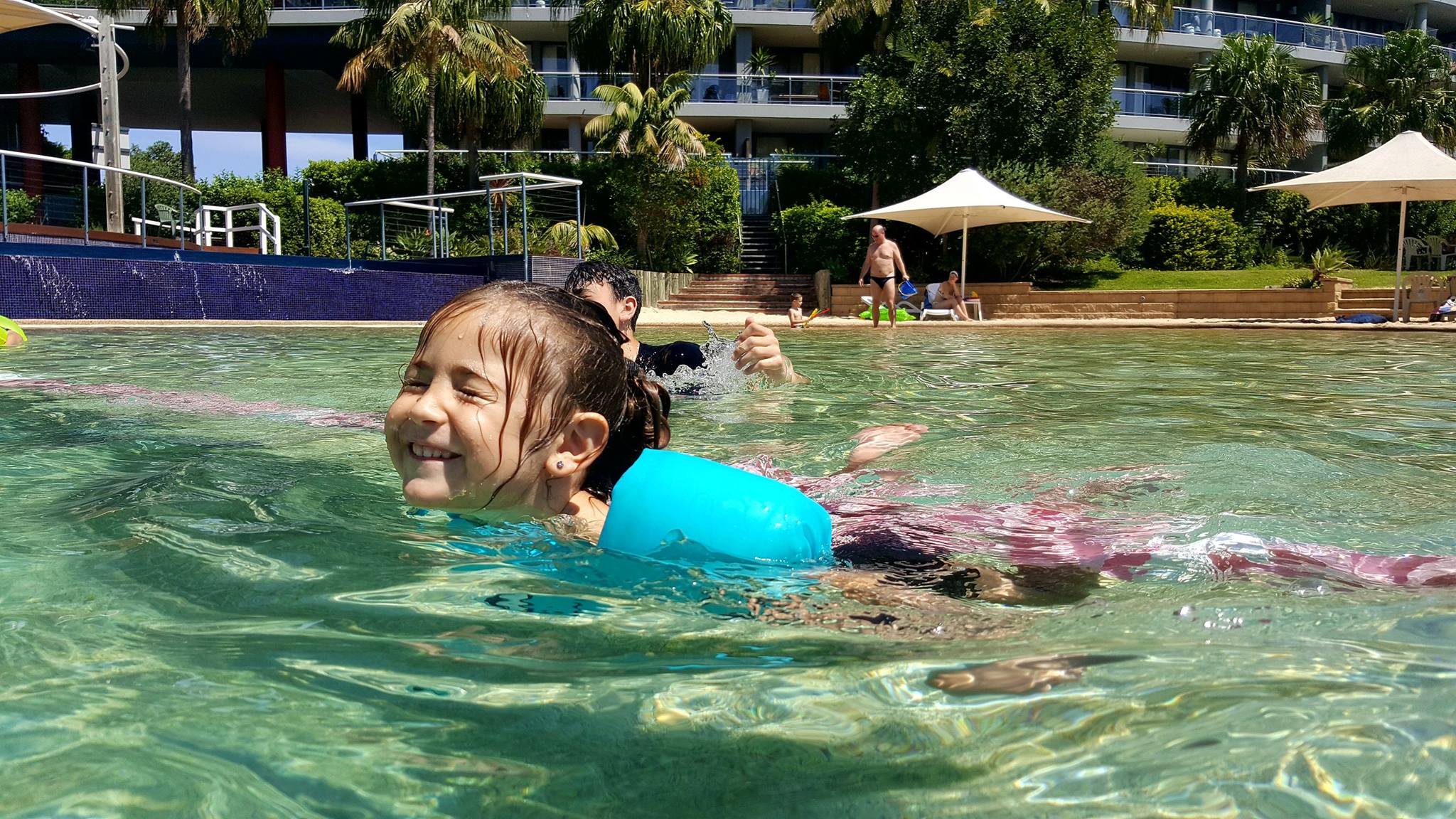 A solution for near 50 degree days. Budgie Smugglers… Oh, and my daughter loving having a swim with her brothers. The pool / man made beach at my apartment has really come in handy this summer.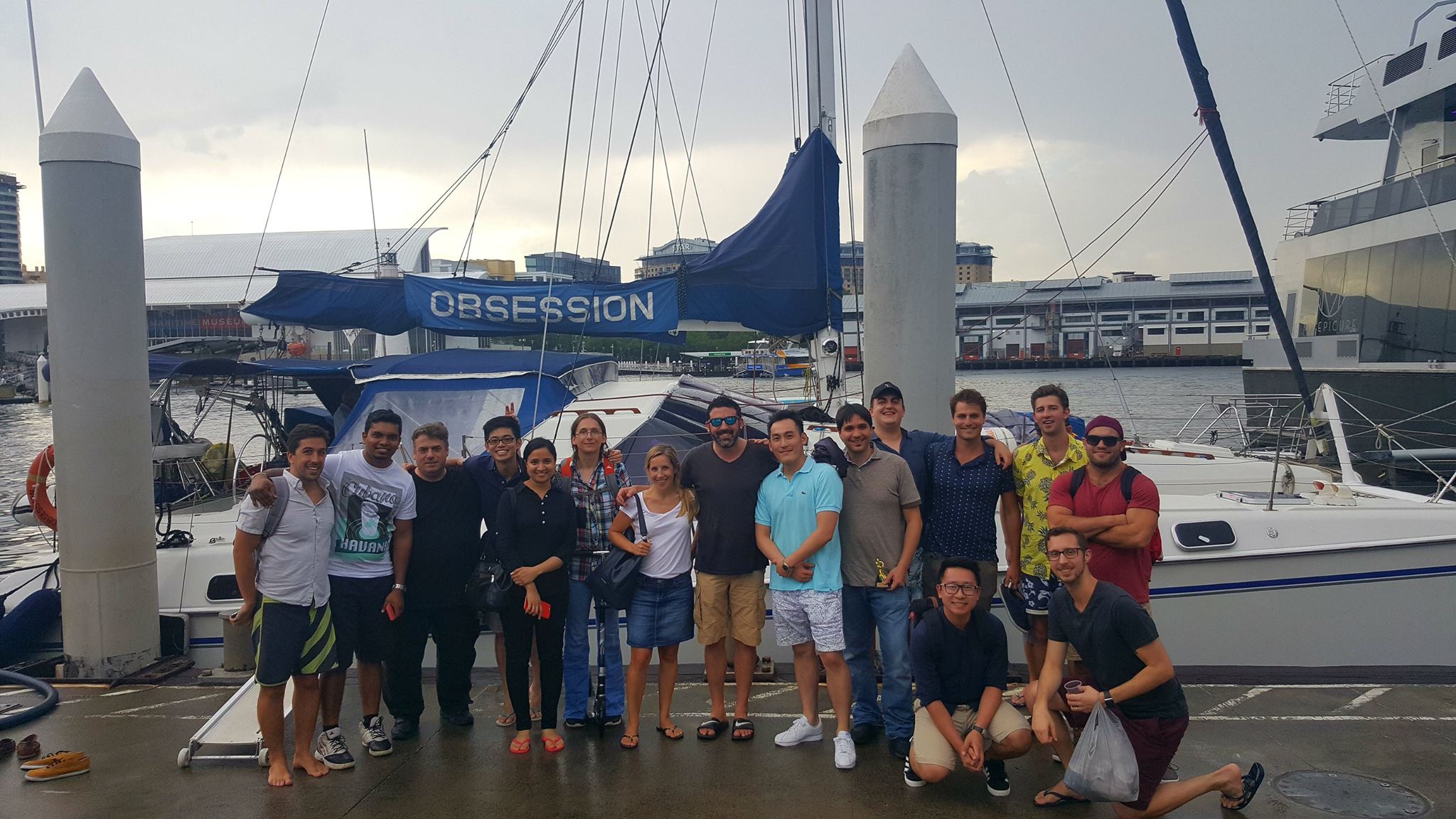 William Hill Australia Commercial Team Christmas Party in February. A bit of an inside joke but our fearless leader generally wasn't up to task with anything morale related – hence the severe XMas delay.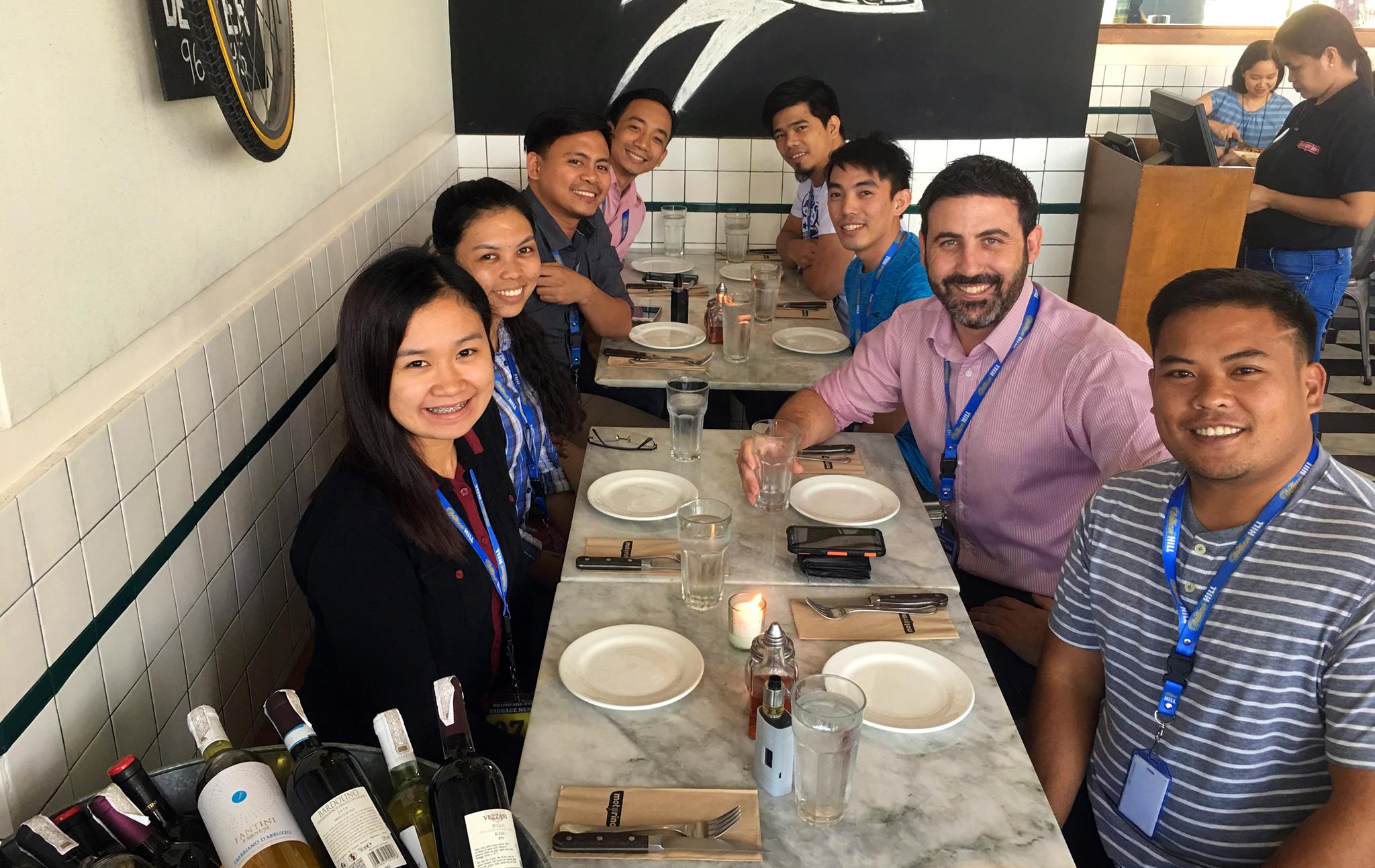 Returned to my 2nd home of the Philippines to finalise the first year growth plan for my offshore team. Now seven strong – enjoyed here a team bonding lunch at Motorino Pizza, Manila.
---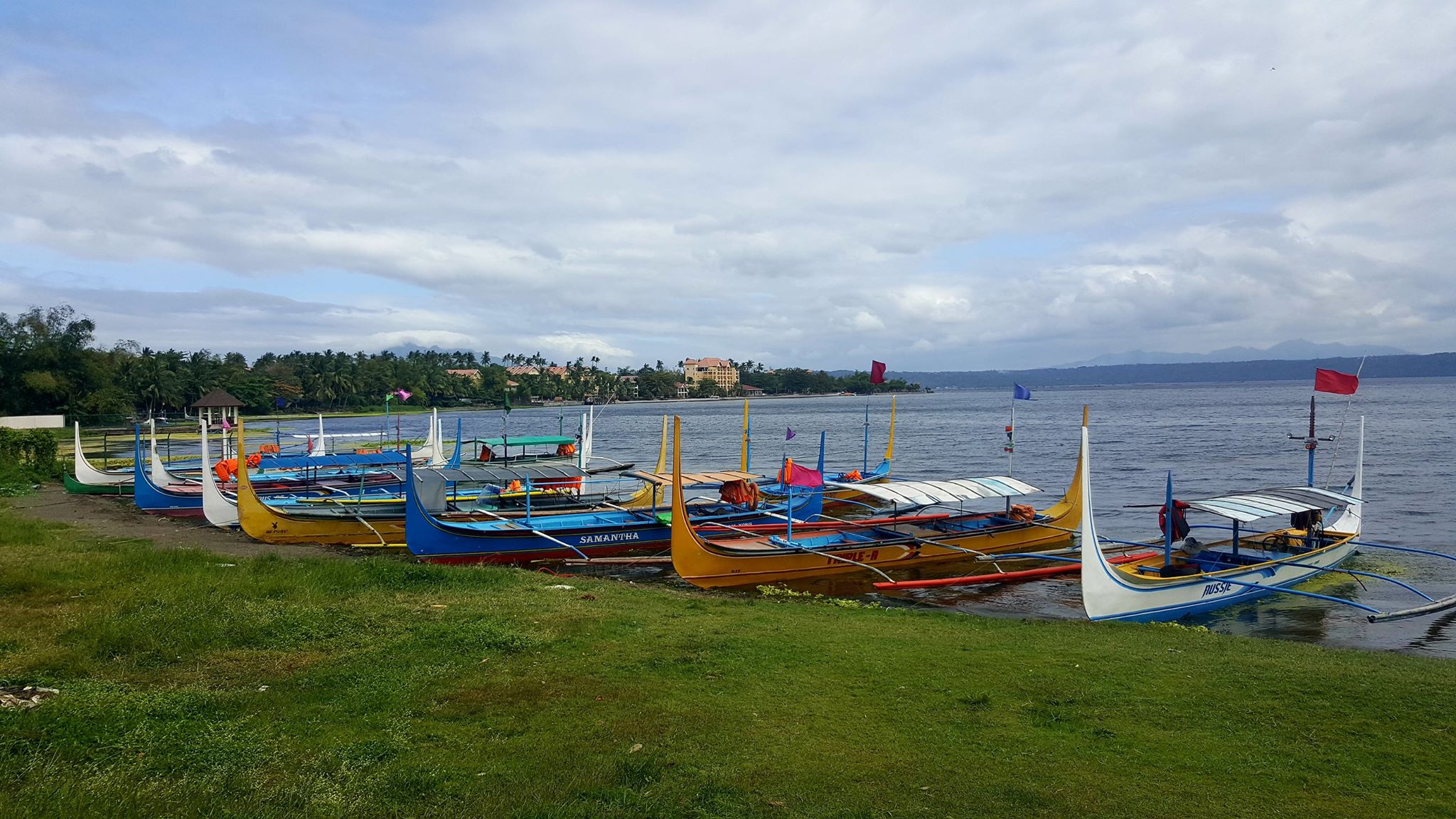 Extended my stay in the Philippines to explore the country a little more with Louise. We spent time in Metro Manila, as well as a wonderful few days away at Tagaytay and Taal Volcano.
---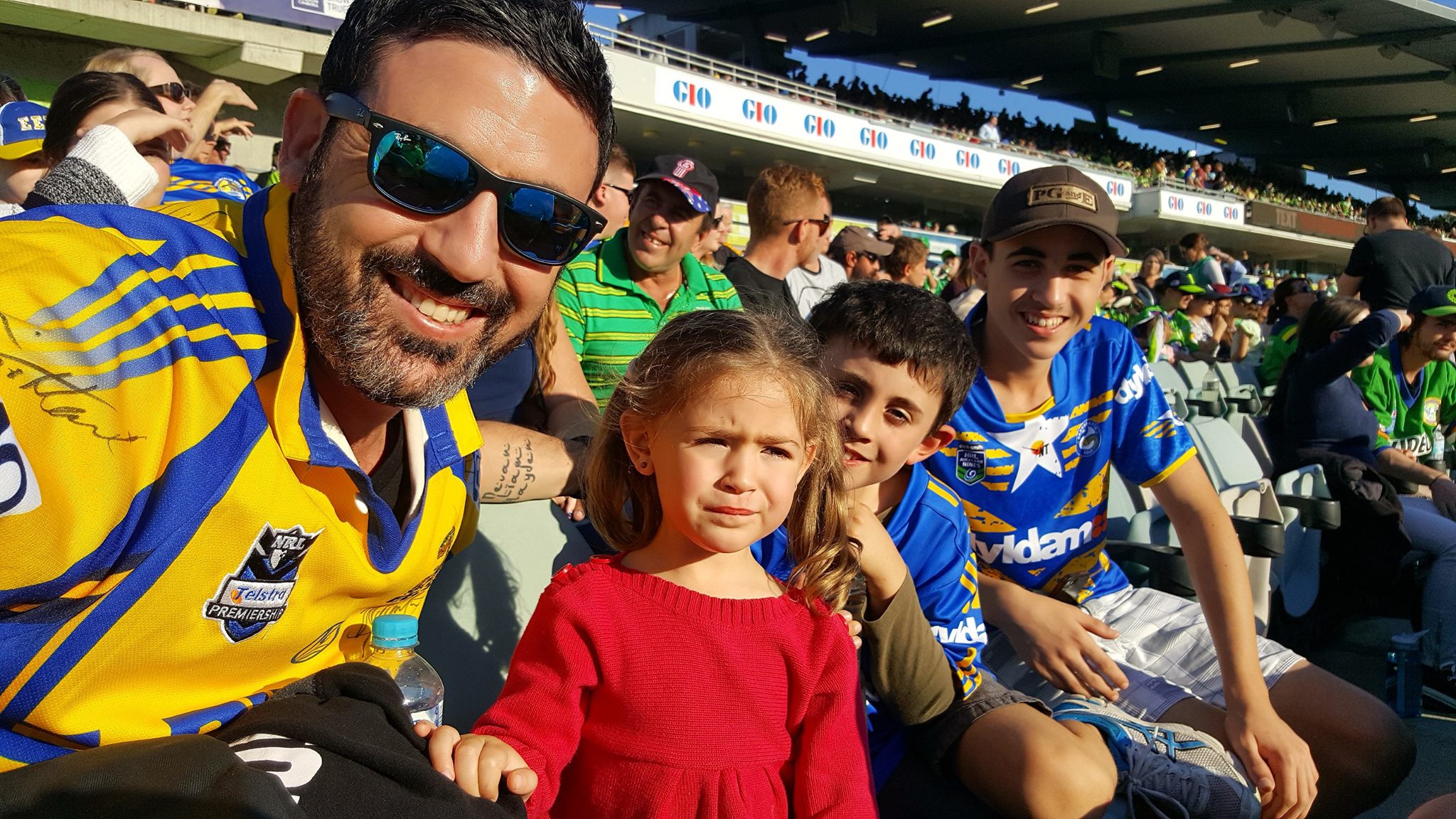 Traveled with the kids to our Nations Capital to attend the Parramatta Eels v Canberra Raiders at GIO Stadium.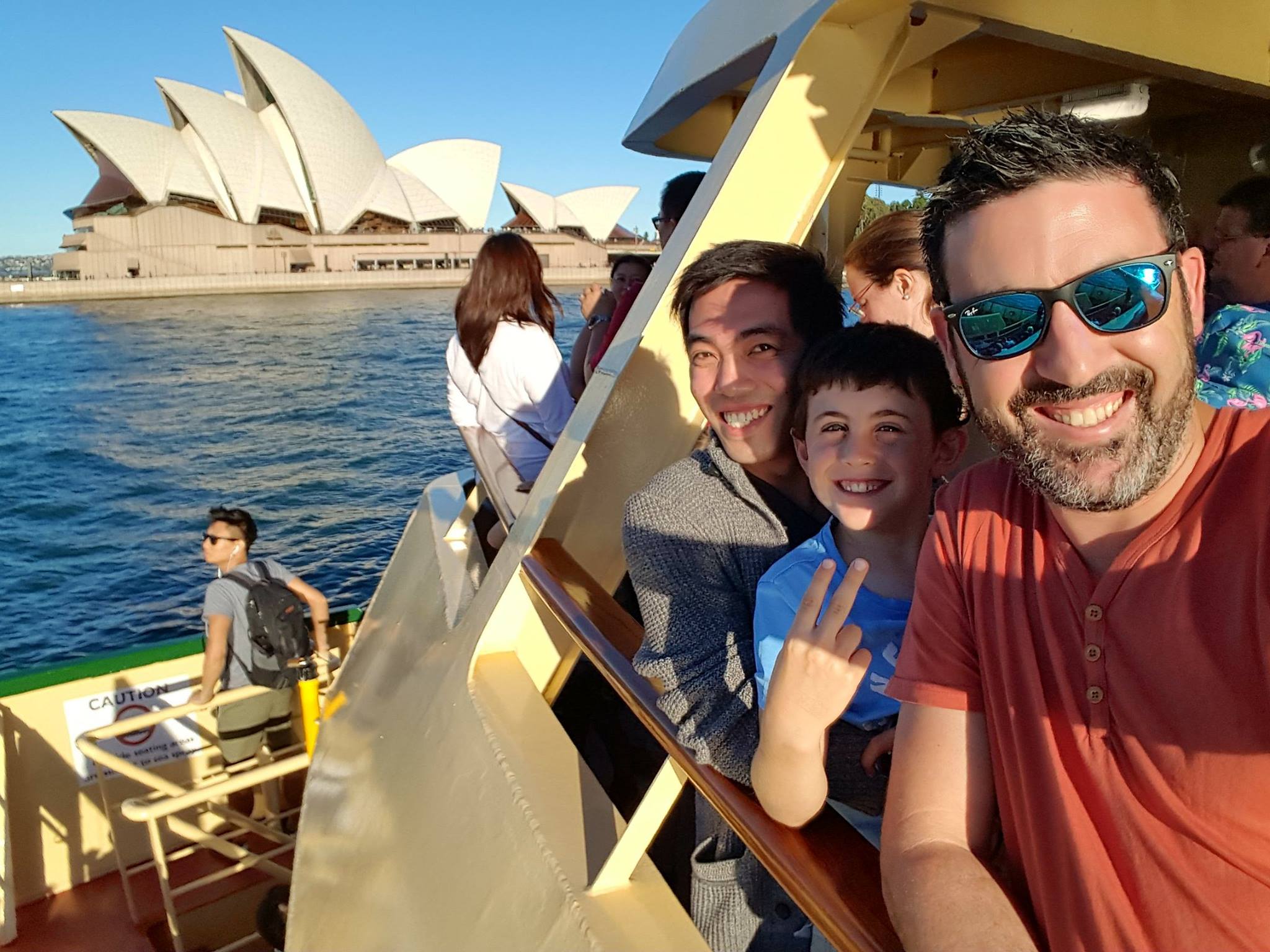 A day on the harbour around Sydney with my man Glen Karl Dela Rosa. Glen Karl was my first Filipino hire and has worked so hard… so pleased he's able to spend a couple weeks with our team in Sydney.
We celebrated Hayden's 9th Birthday by going on a deep sea Fishing Charter together. Just a brilliant father / son day on the seas.
---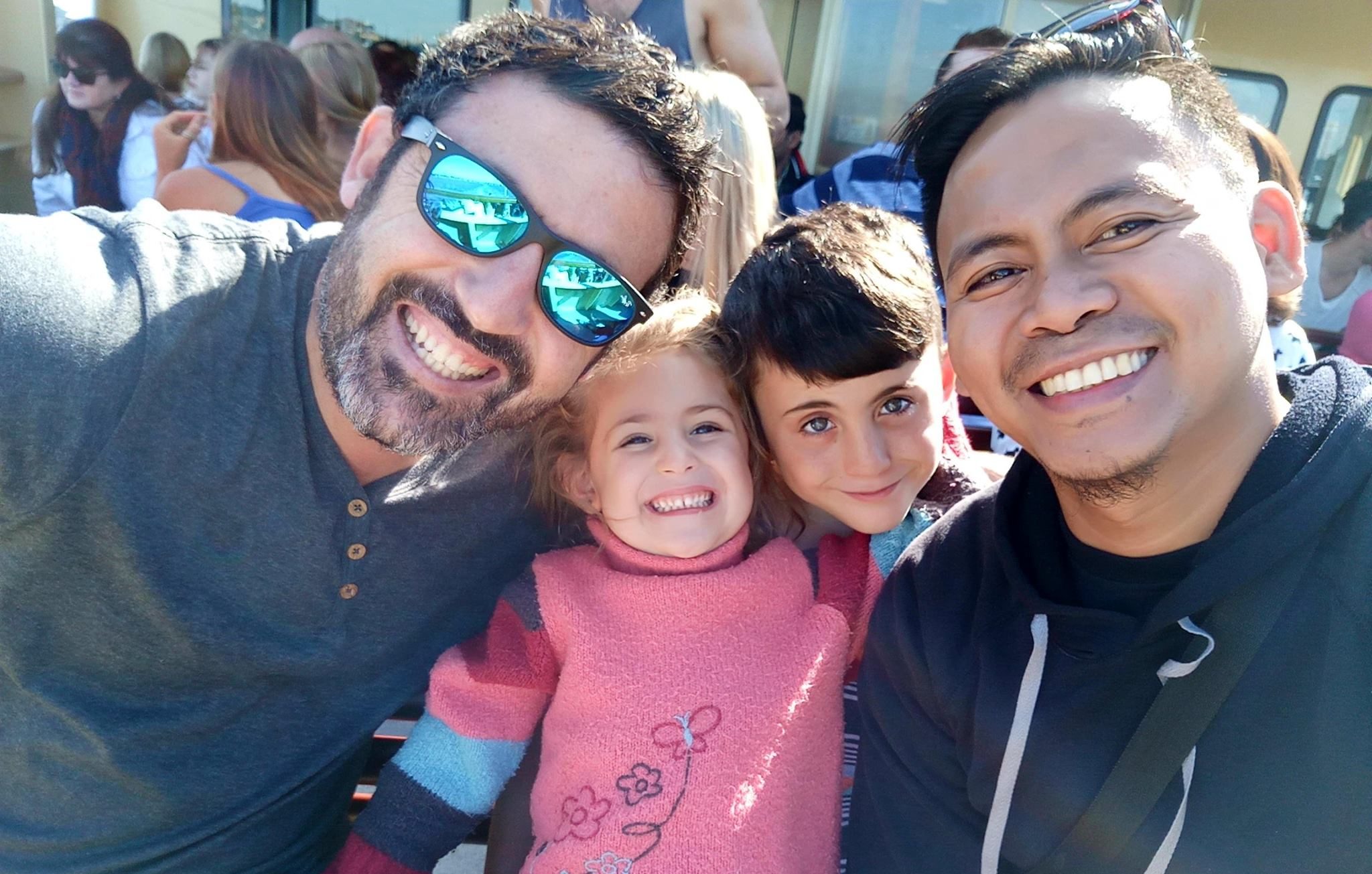 Enjoying a few wonderful days in Sydney with my 2nd 2016 Philippine hire, Khalid Laurente. He's been such a great addition to the team, thoroughly deserved training trip to Australia.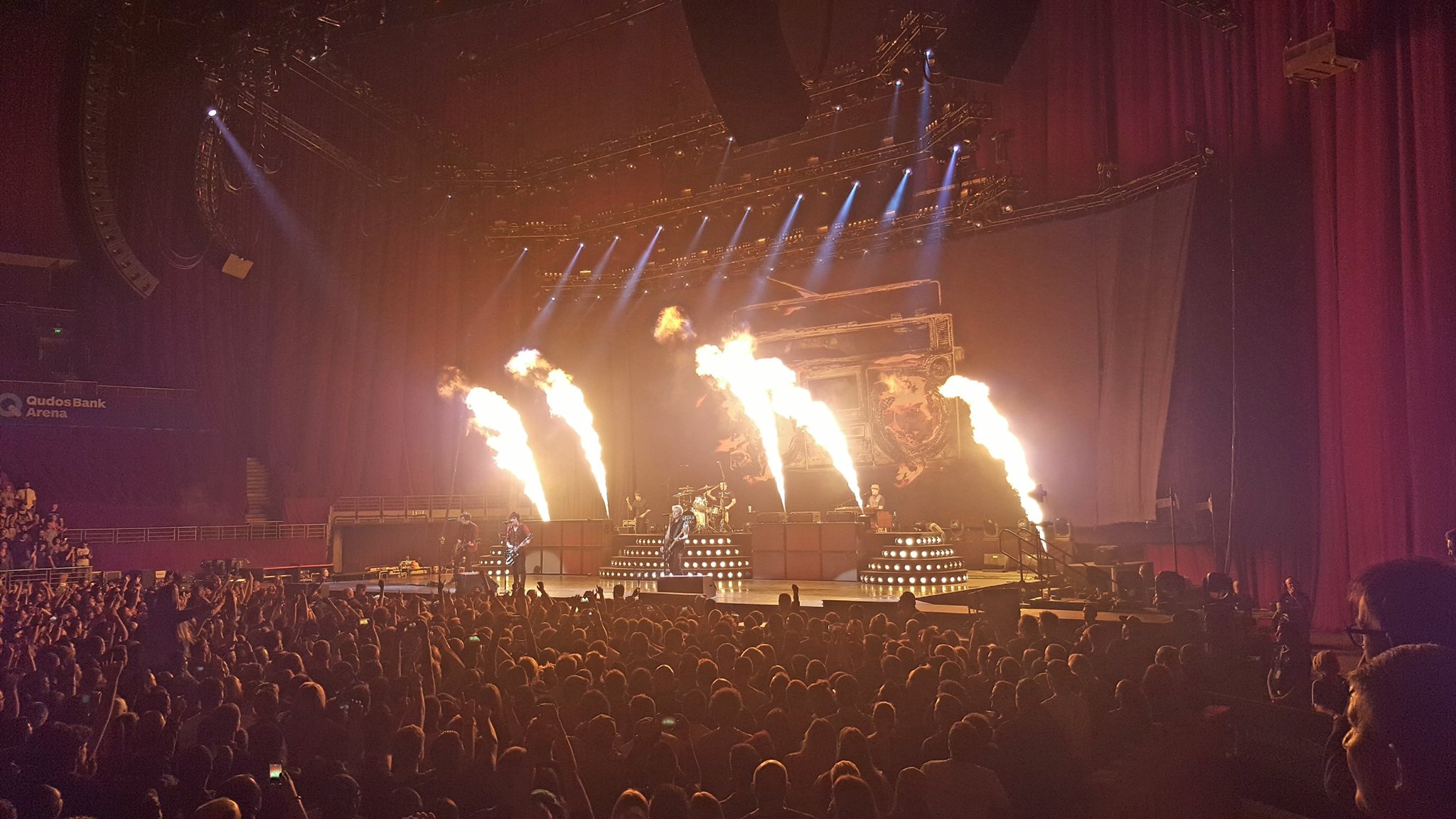 Epic Green Day Concert in Sydney with my son, Nevan. May they continue to span generations. I'm sure I'll see them with a grandson too someday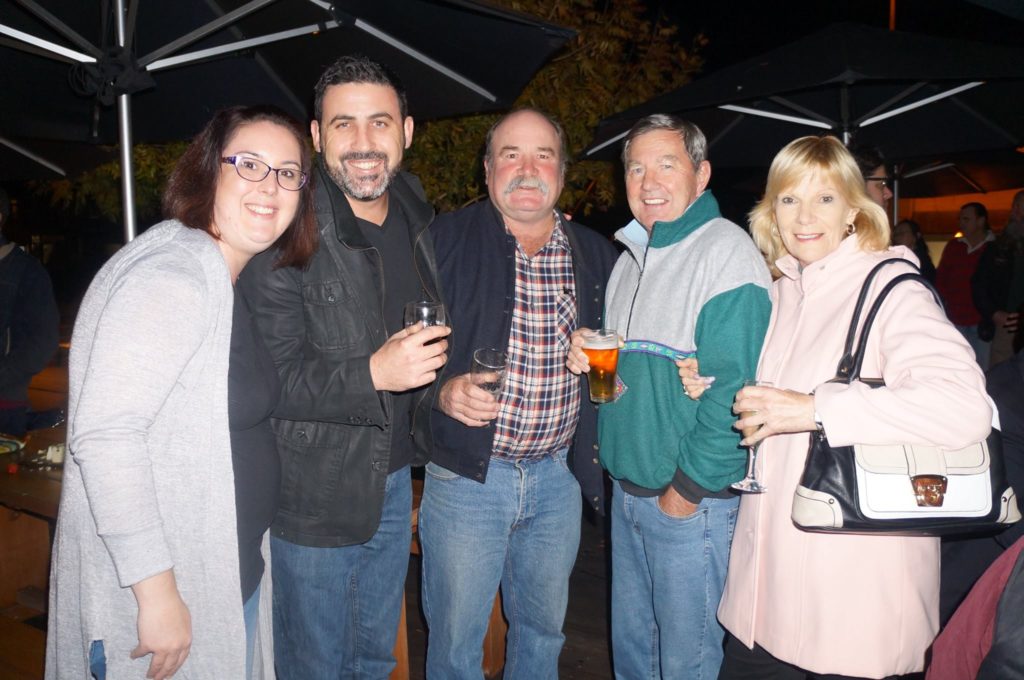 What a night! My cousin Tracy's wonderful 40th in the Hunter Valley, finished off getting up super early with Liam to watch his Arsenal take the FA Cup Final.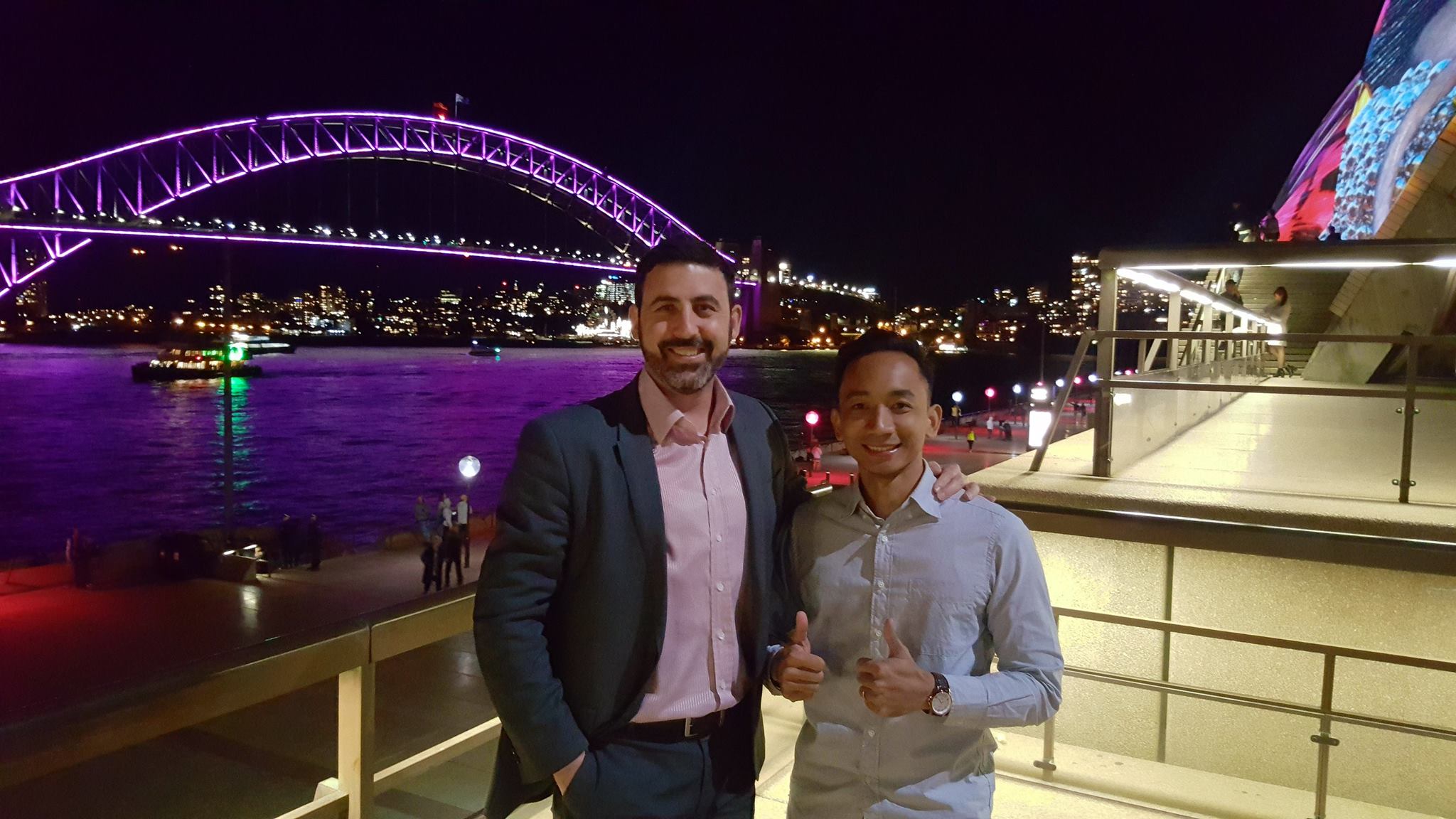 Enjoying Vivid Festival with my man Louie, Rosales. My 3rd Philippine Hire and my right hand man on the ground in Manila. It was an absolute pleasure to have him down in Australia for a couple weeks, also. It's 13 degrees outside… 😁
---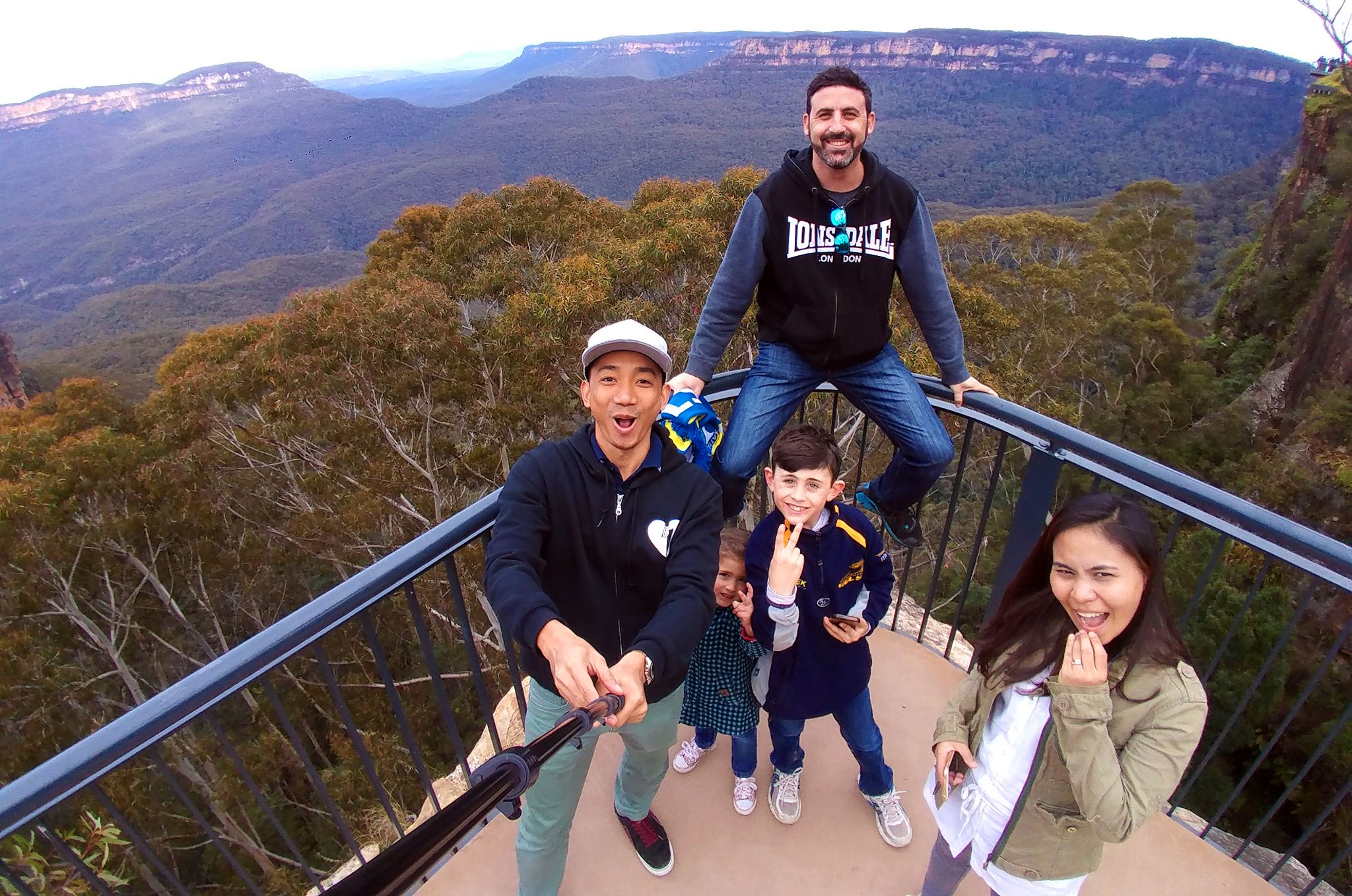 Weekend Blue Mountains trip with the kids, Louie and his lovely wife Maitha. It was absolutely brilliant that Maitha was also able to come to Australia, working remotely part time whilst she was here.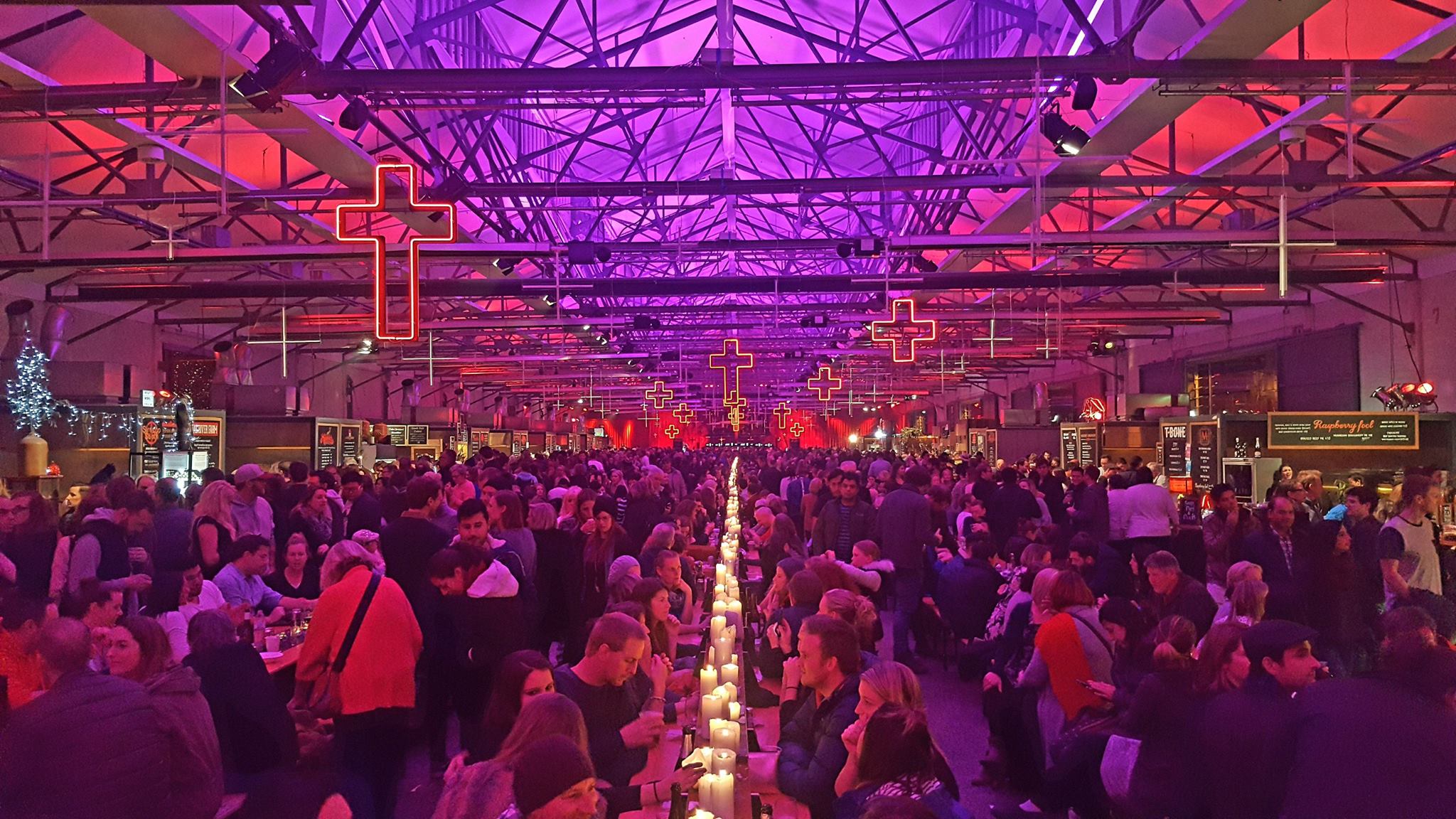 Dark Mofo Festival – when Louise and I learned this existed, we had to attend! We turned it into a brilliant Tasmanian holiday; visiting Hobart, Bicheno, Mt Amos, Cradle Mountain, Bruny Island and so much more.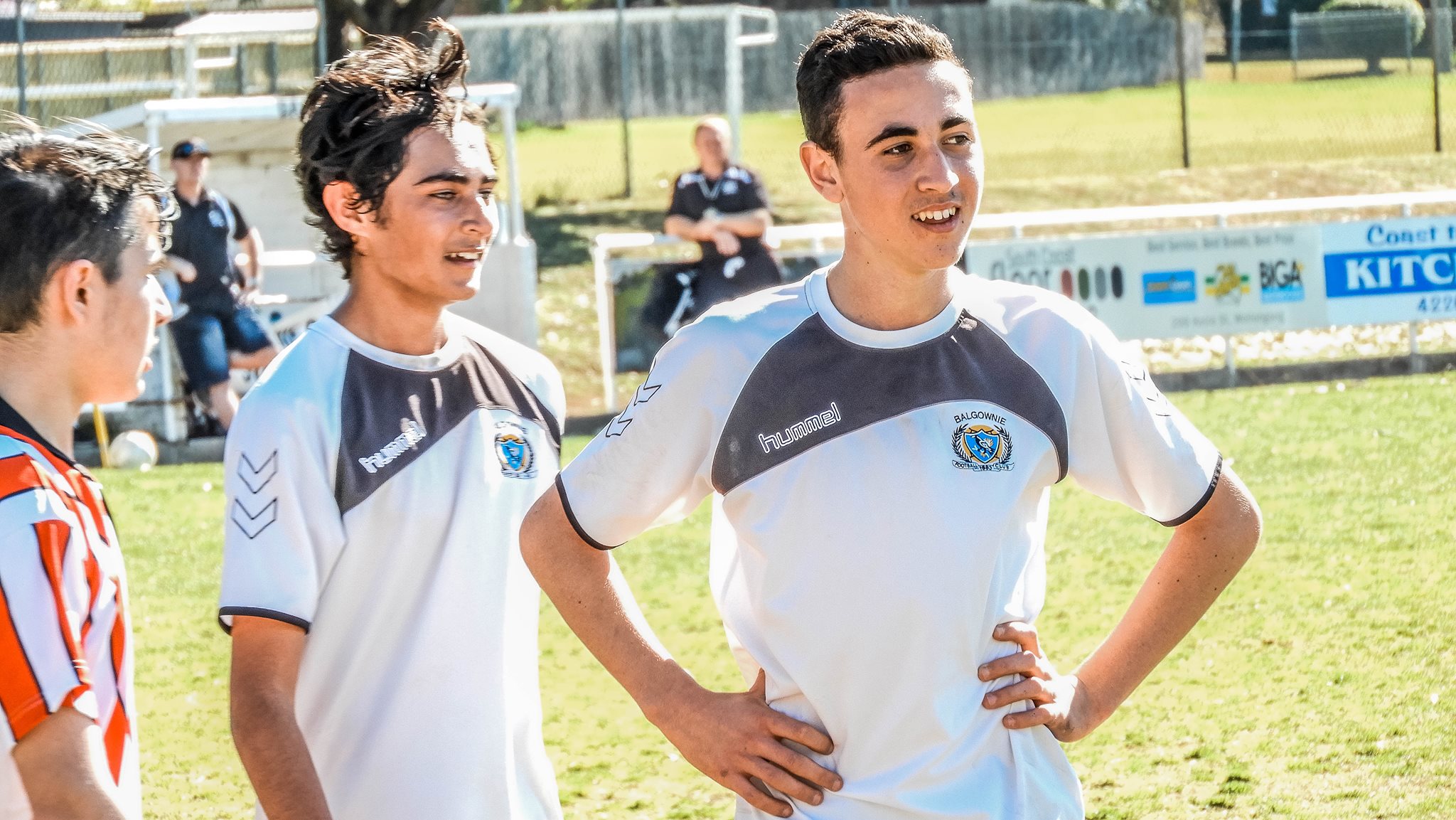 Saturday morning Soccer with Liam has become an incredibly rewarding time. The commute to some games is a couple hours, often needing to leave by 6am; but the mornings watching him play with coffee and bacon and egg roll in hand are absolutely wonderful.
---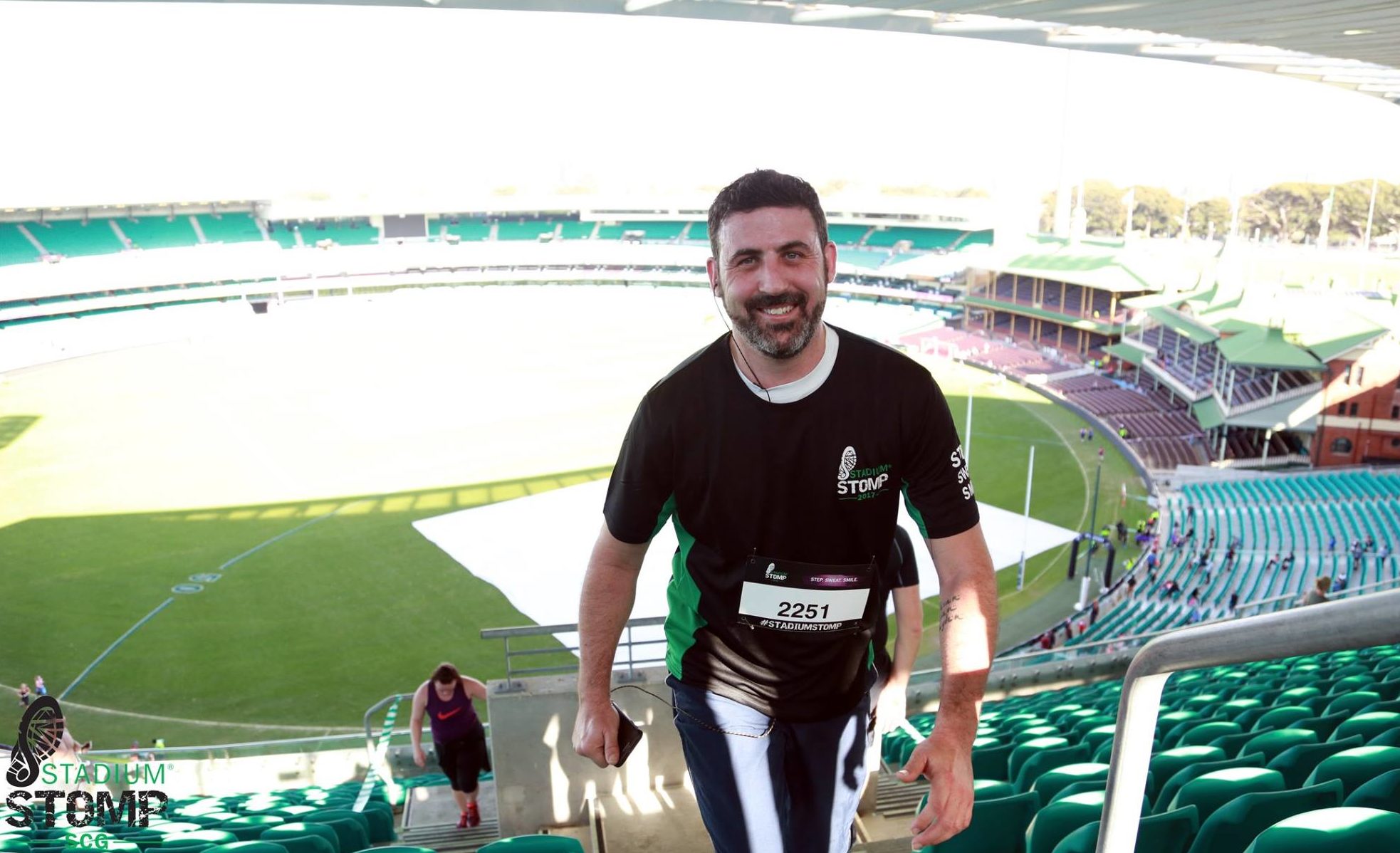 Competed in Stadium Stomp 2017 with Louise. Running up and down every single stair inside both the SCG and the Sydney Football Stadium. I think Louise is out of puff back there! 😀
Arsenal's first time in Australia in 40 years, and Liam's beloved Premier League team. This was the night that Liam got to see Lacazette in Arsenal colours for the very first time!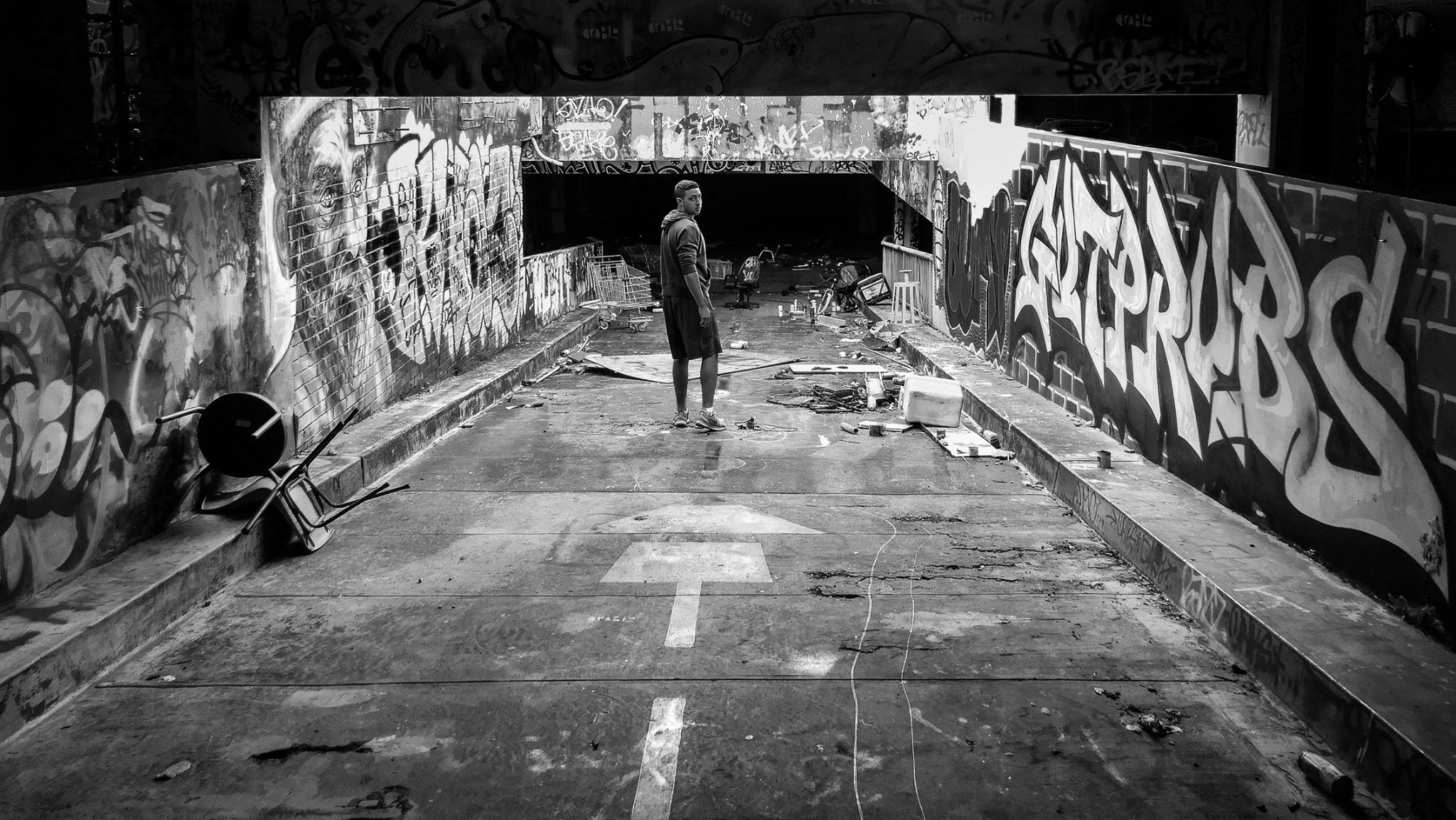 Apocalyptic times with my son, Nevan. Descent into the darkness, knowing not what awaits… This a once vibrant location in Sydney that is now nothing but ruin.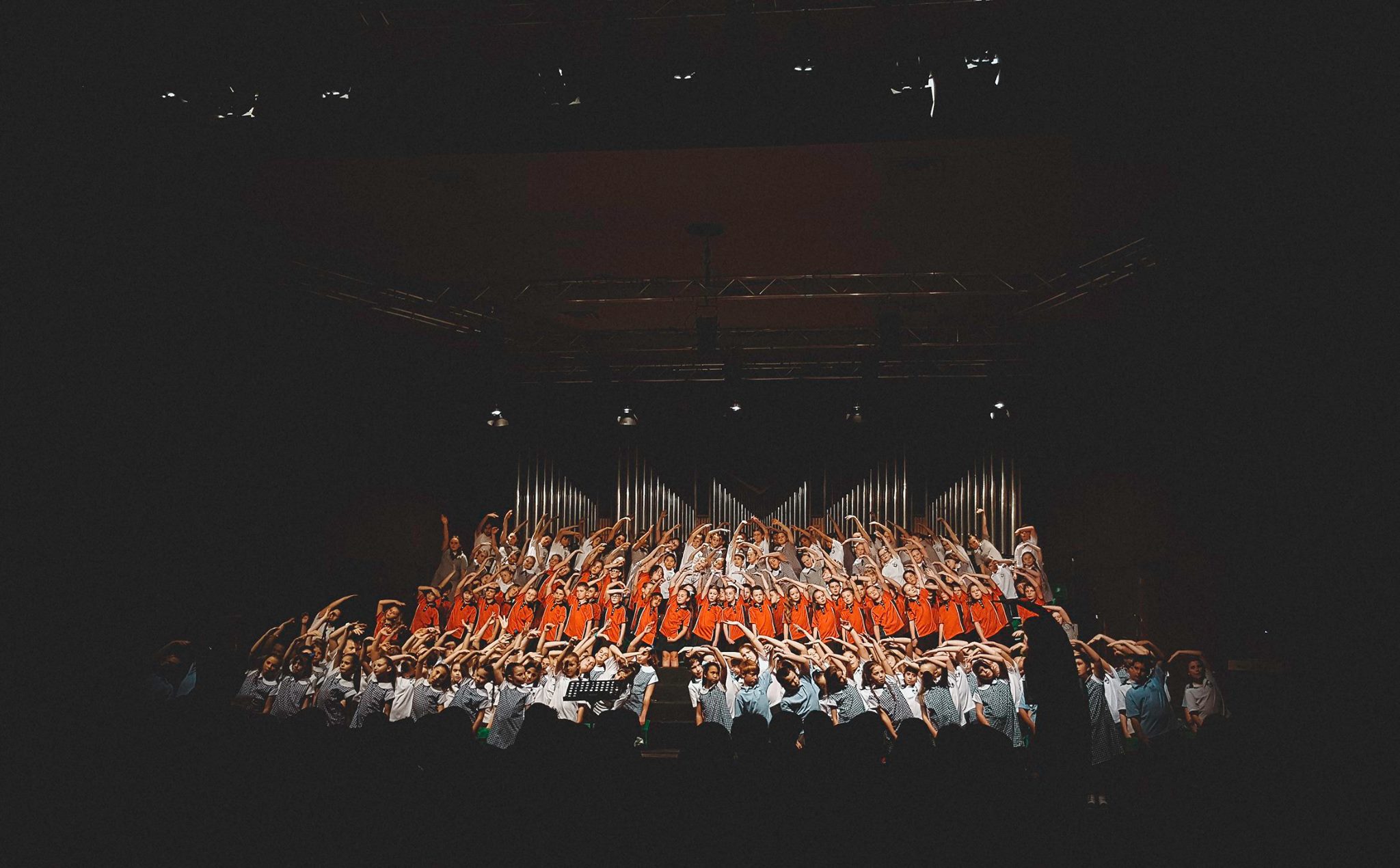 My beamy-faced Hayden represented his school and performed at the Wollongong Choral Festival last night. His school is in red; it was such a great night watching his and the other schools entertain us for an hour and a half!
---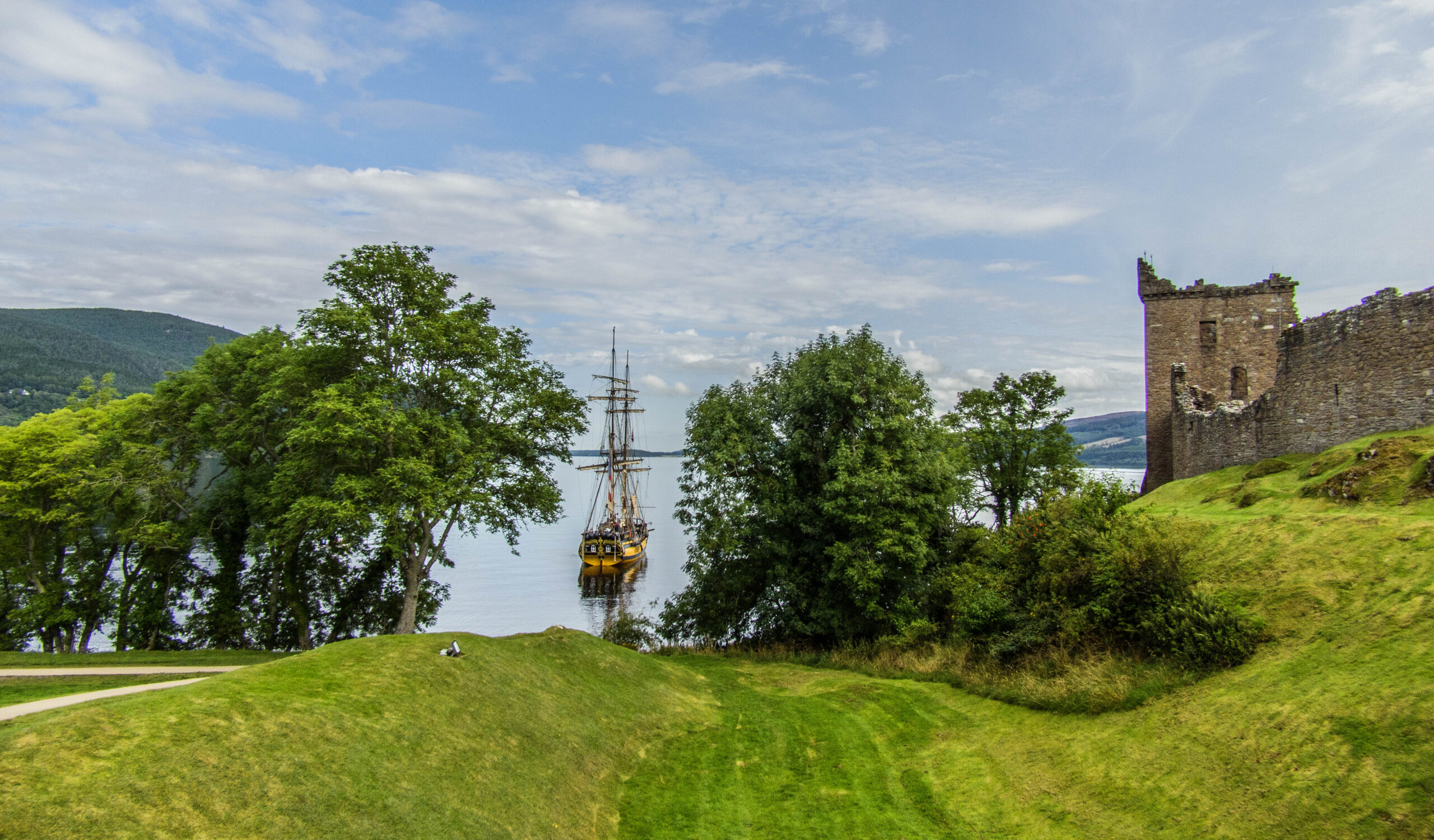 Took a holiday to England, Scotland, Northern Ireland and Ireland with Louise to meet her family & friends as well as explore her absolutely breathtaking country. Having Scottish heritage, it was also the trip "home" of a lifetime.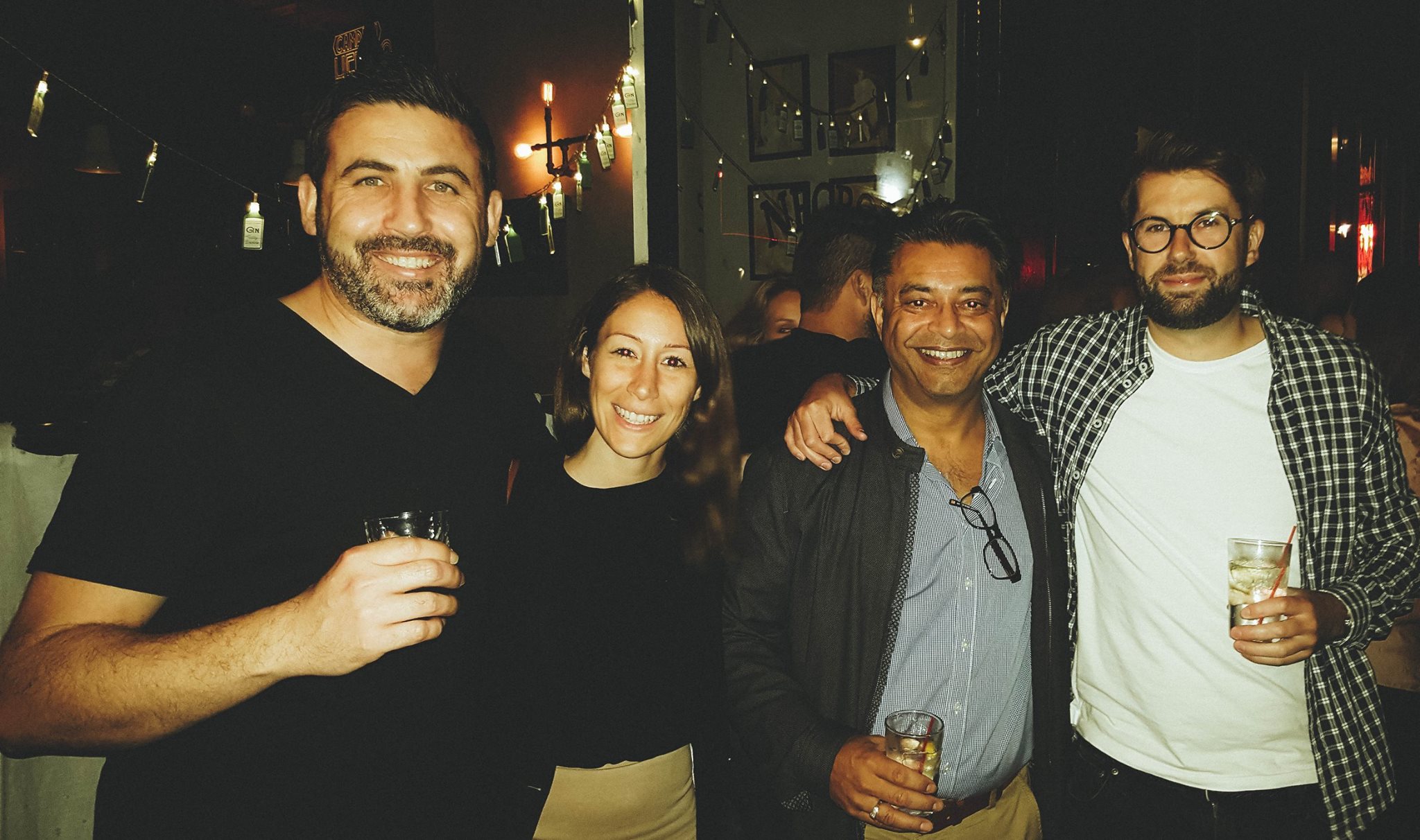 Catching up with my colleague (Olly Scott) for a drink in London. Another colleague I had previously worked with (Michelle); now working for William Hill in the UK, also made it to Olly's London reunion. Additionally lovely!
---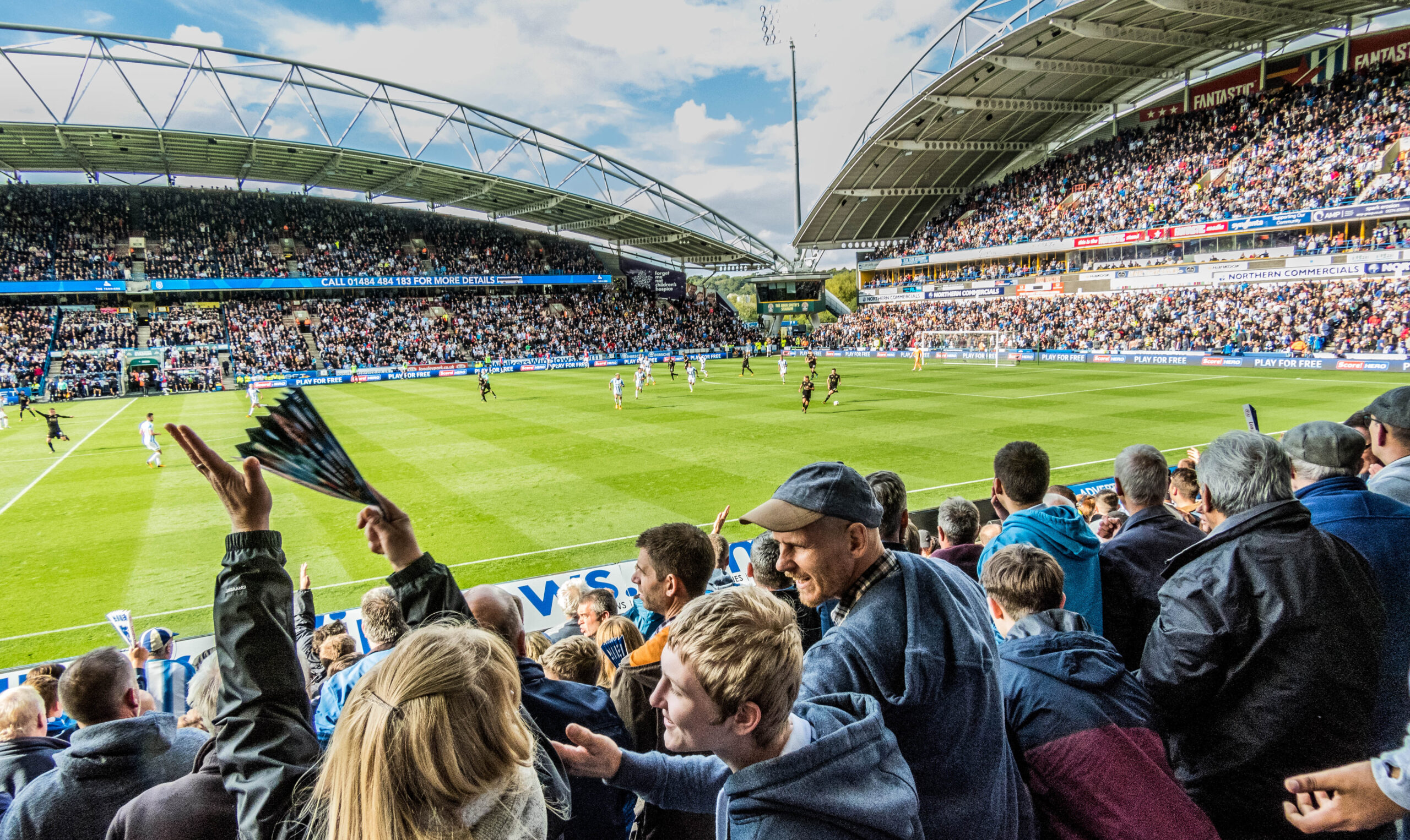 Became a lifelong Huddersfield Town FC fan. Honestly the story is simply incredible, read more here. Twitter at its best! All expenses paid Huddersfield Town v Leicester in Members seats.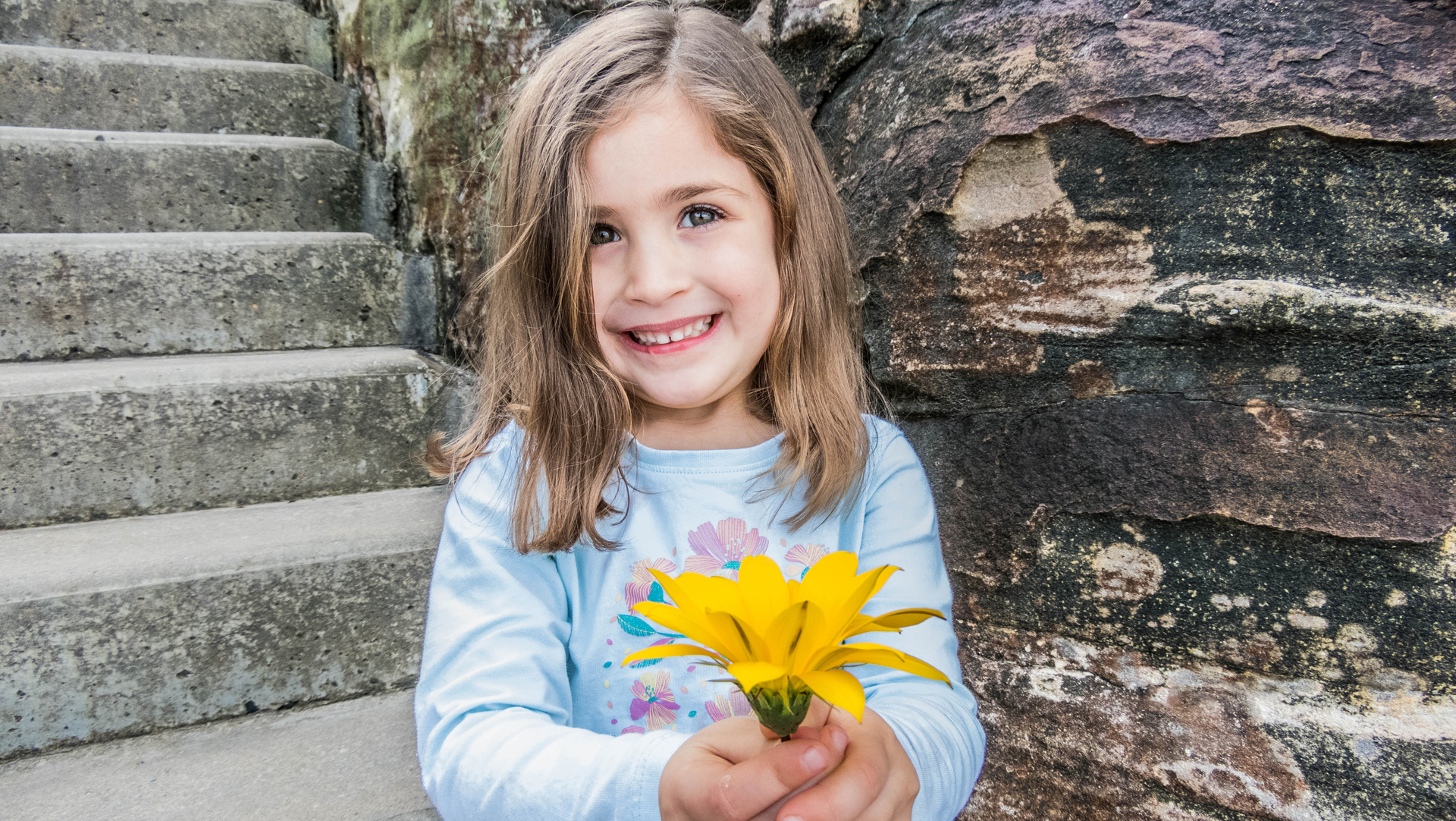 My absolutely beautiful daughter turned four. She is so strong, so independent, so confident. I couldn't be prouder. The delight she brings into everyone's life is palpable.
---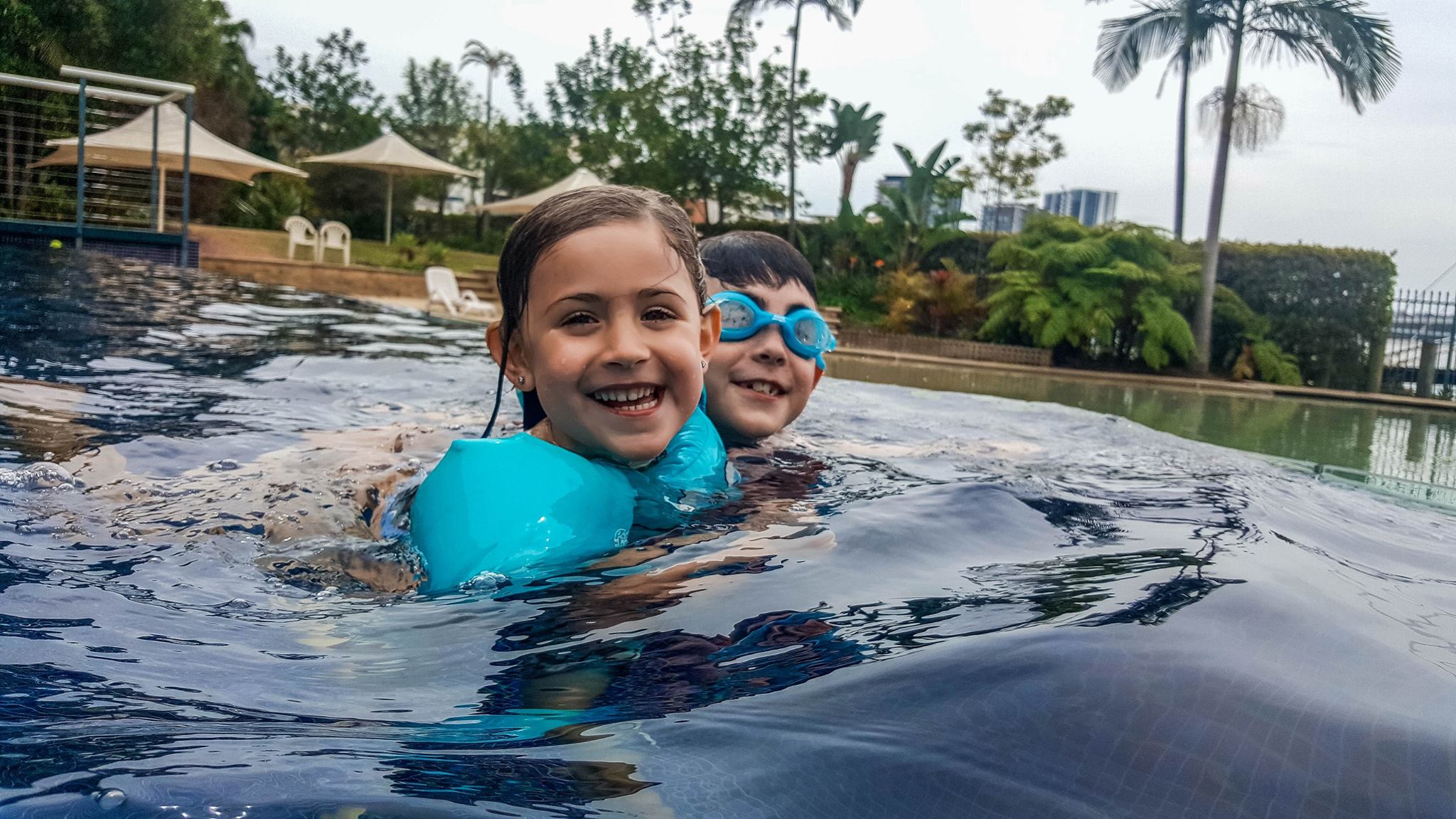 A game where whoever holds the magic rock commands the others… but if you have the bouncy ball it is the "antidote". They are squealing because I just showed I have the ball and am free to catch them… this is us most weekends!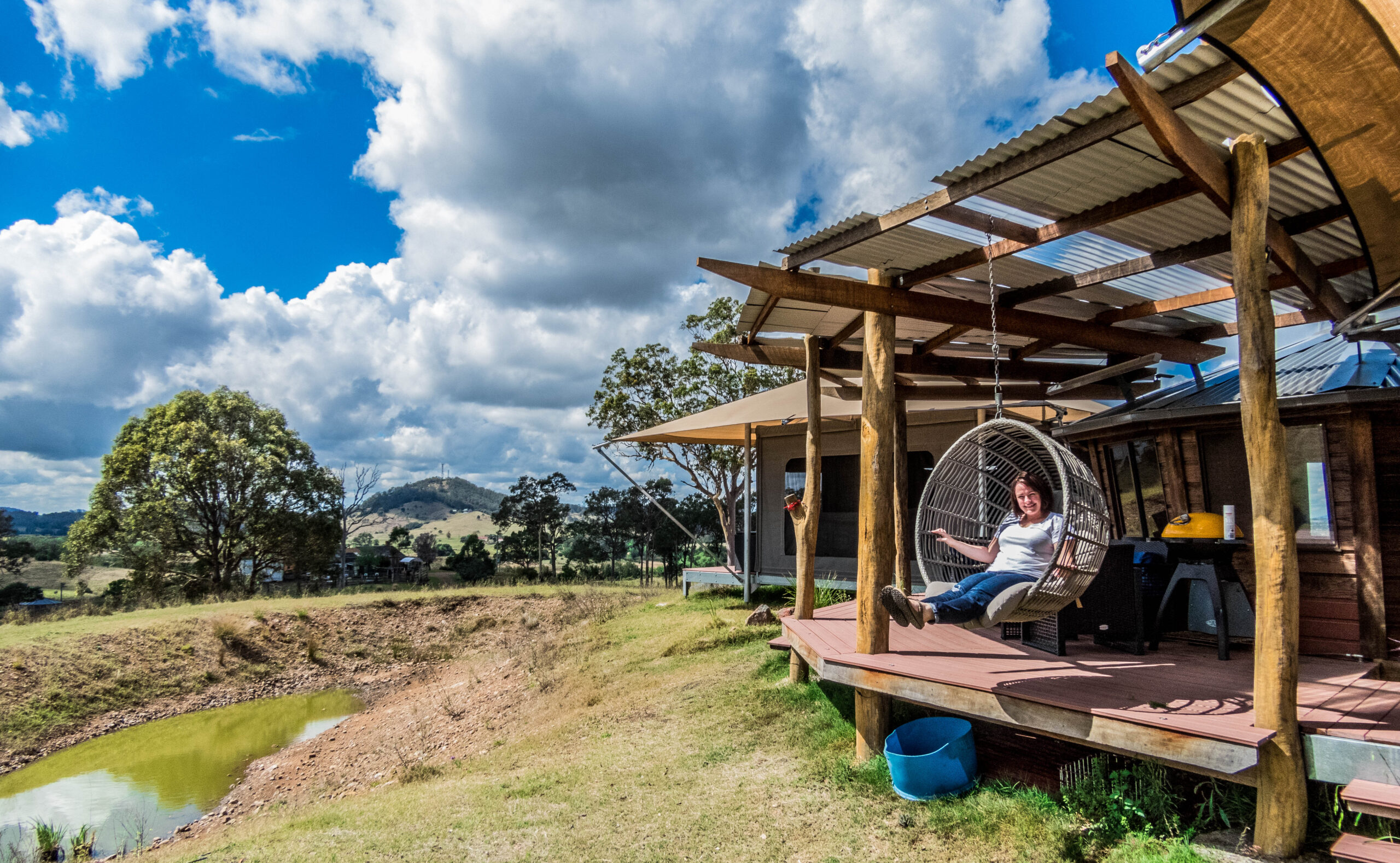 A peaceful little Sunday/Monday getaway in the Hunter Valley with Louise. Definitely an eco-glamp to check out on AirBnb!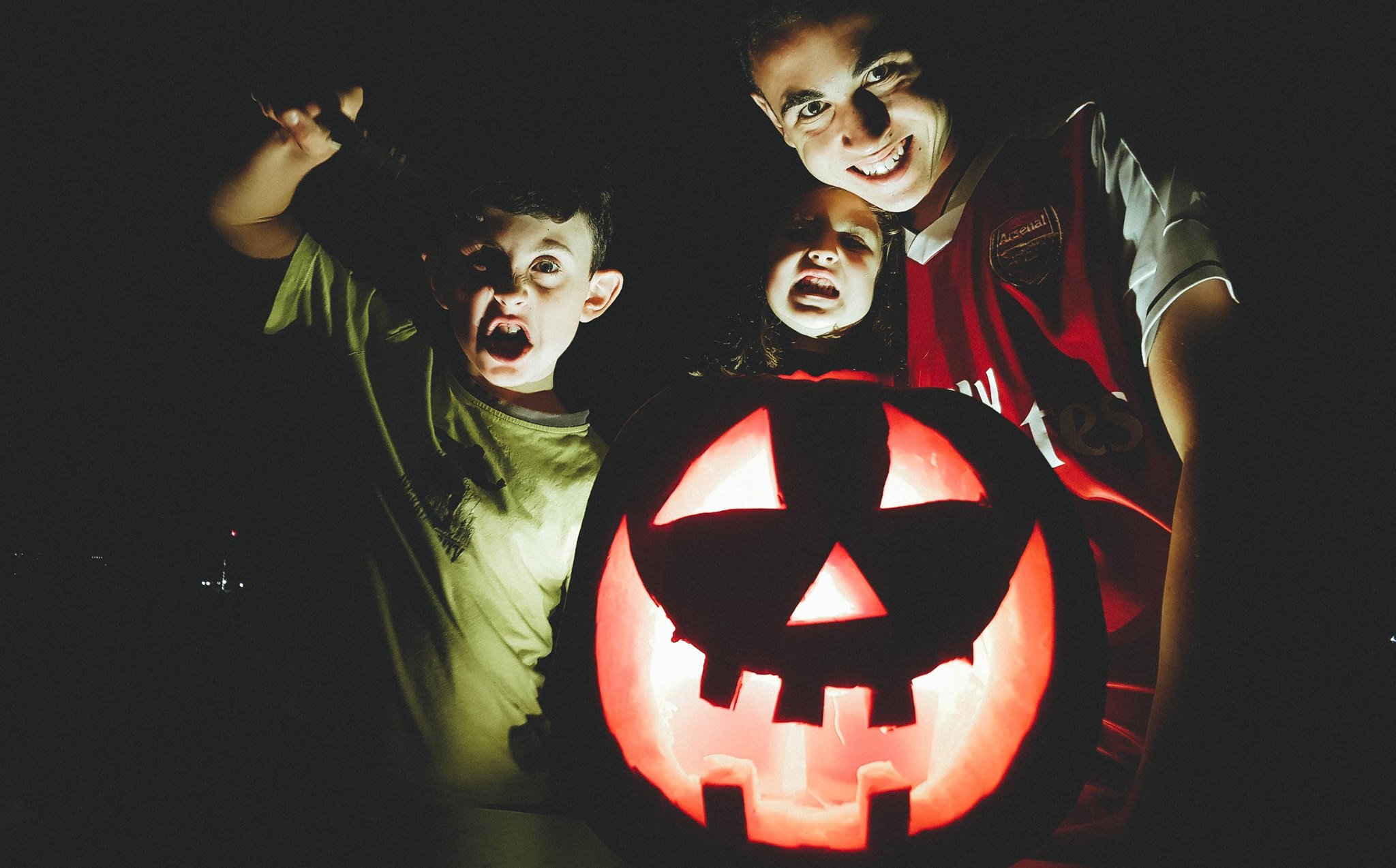 Pumpkin Carving – Hayden and Katherine picked the face and Liam managed the cutting… helping them both cut out the eyes. Sensational effort for our debut, it's hard to believe we've never done this before.
---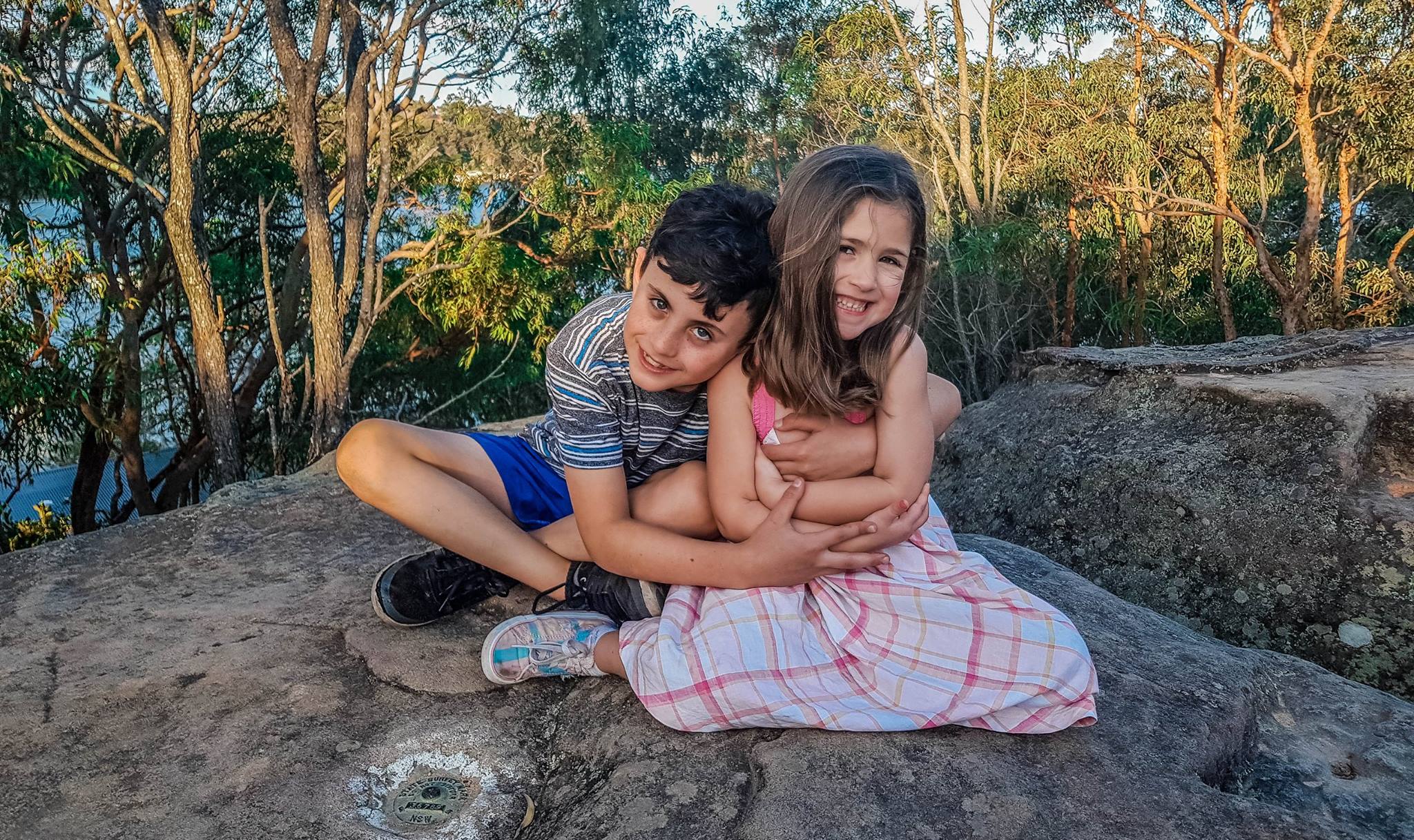 Having recently moved into a new house in the Shire, we spent plenty of weekends exploring the area. Often featuring rock climbing!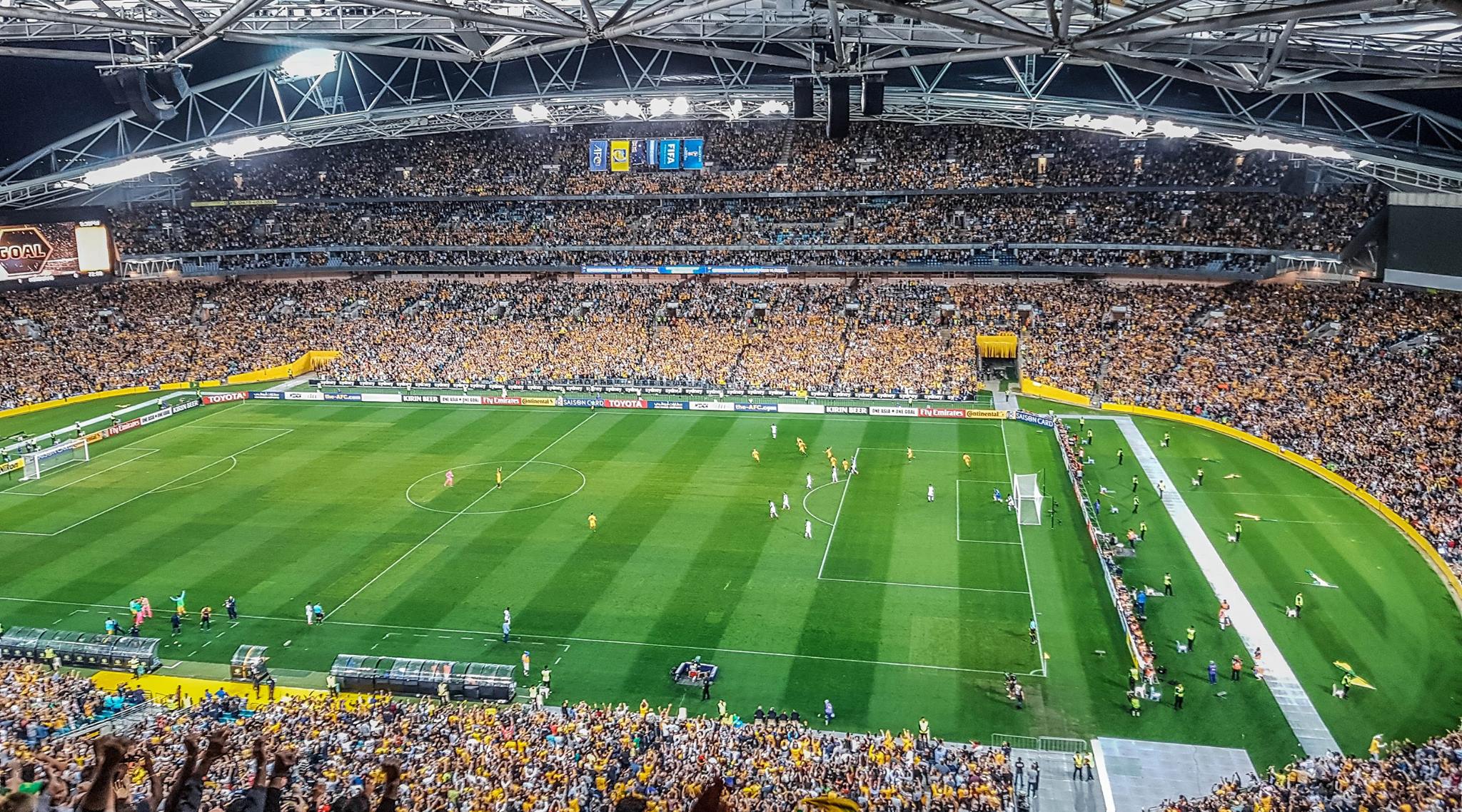 Australia are through to the World Cup! It's been quite the day for the Land Downunder. Another great football moment with my son, Liam.

️ Australia 3 Honduras 1
️
---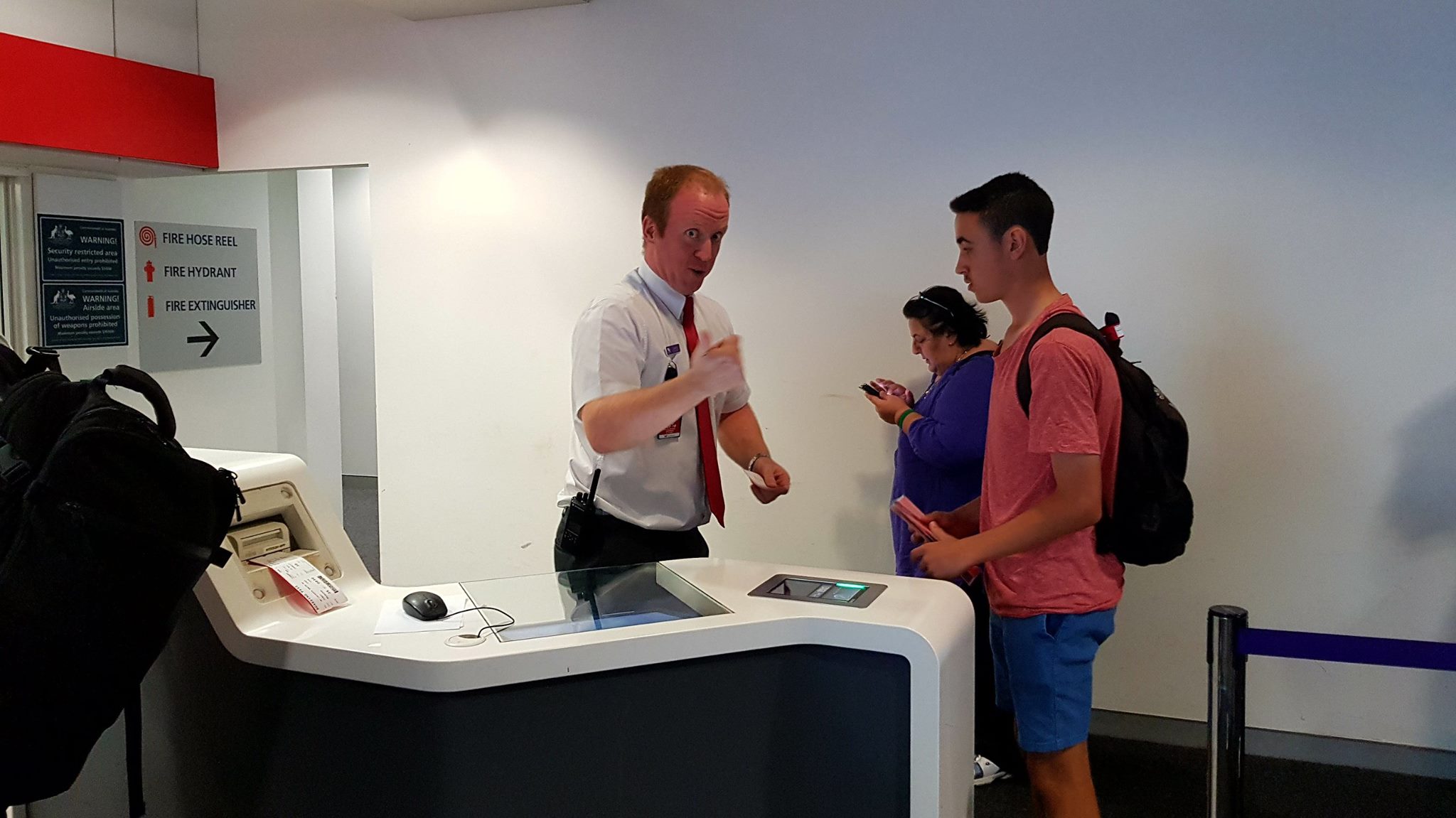 My son Liam is setting out on his 🇺🇸 American adventure. His first ever solo trip that he saved and paid for himself. It's at this point where you realise that all the preparation and talking means you now have to sit and hope that connections and terminals and immigration goes without a hitch. It's all up to him now.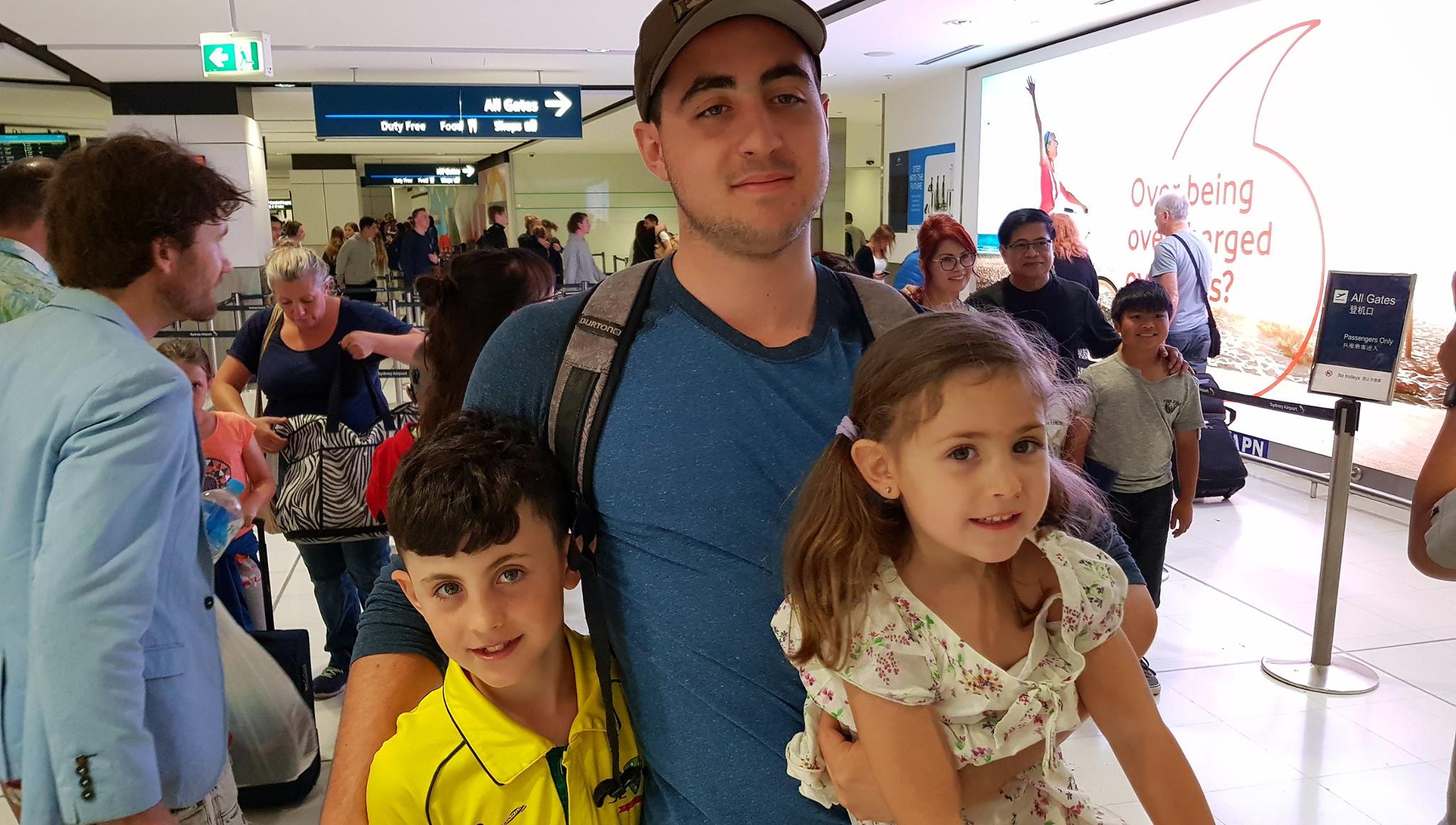 Sending off Nevan, who's taking a different path on his 🇺🇸 American adventure. This is his second solo trip, a seasoned pro! He and Liam will land a couple hours apart in LA and have kick ass summer together. Quick cuddle with the littlies before he ducks into customs.
Finally, in my 38th year of life; I attended a Boxing Day Test at the MCG between Australia and England. A side story on Louise's and my great Victorian New Year holiday. This though, was all lads.
Happy New Year! Louise and I were fortunate enough to spend it down on the Snowy River with my family after we had embarked on a wonderful Great Victorian Road Trip.