Dark Mofo Festival – when I learned this existed, I had to attend!
As Wikipedia states: Dark Mofo is a winter version of the MONA FOMA festival. It celebrates the darkness of the (southern) winter solstice and presents with large scale light installations.
The Winter Feast was spectacular – as you can see in the image above. Imagine a room full of food and drink stalls and, down the middle, communal tables lit with candles for supping. It is Gothic. It is beautiful. Moving outside we enjoyed mulled wine, live music and communal fire pits as we revelled in the atmosphere and wondered at the various light and fire shows.
Dark Mofo started in 2013 and will be back again next year, bigger and better than ever. I highly recommend getting yourself to this winter festival.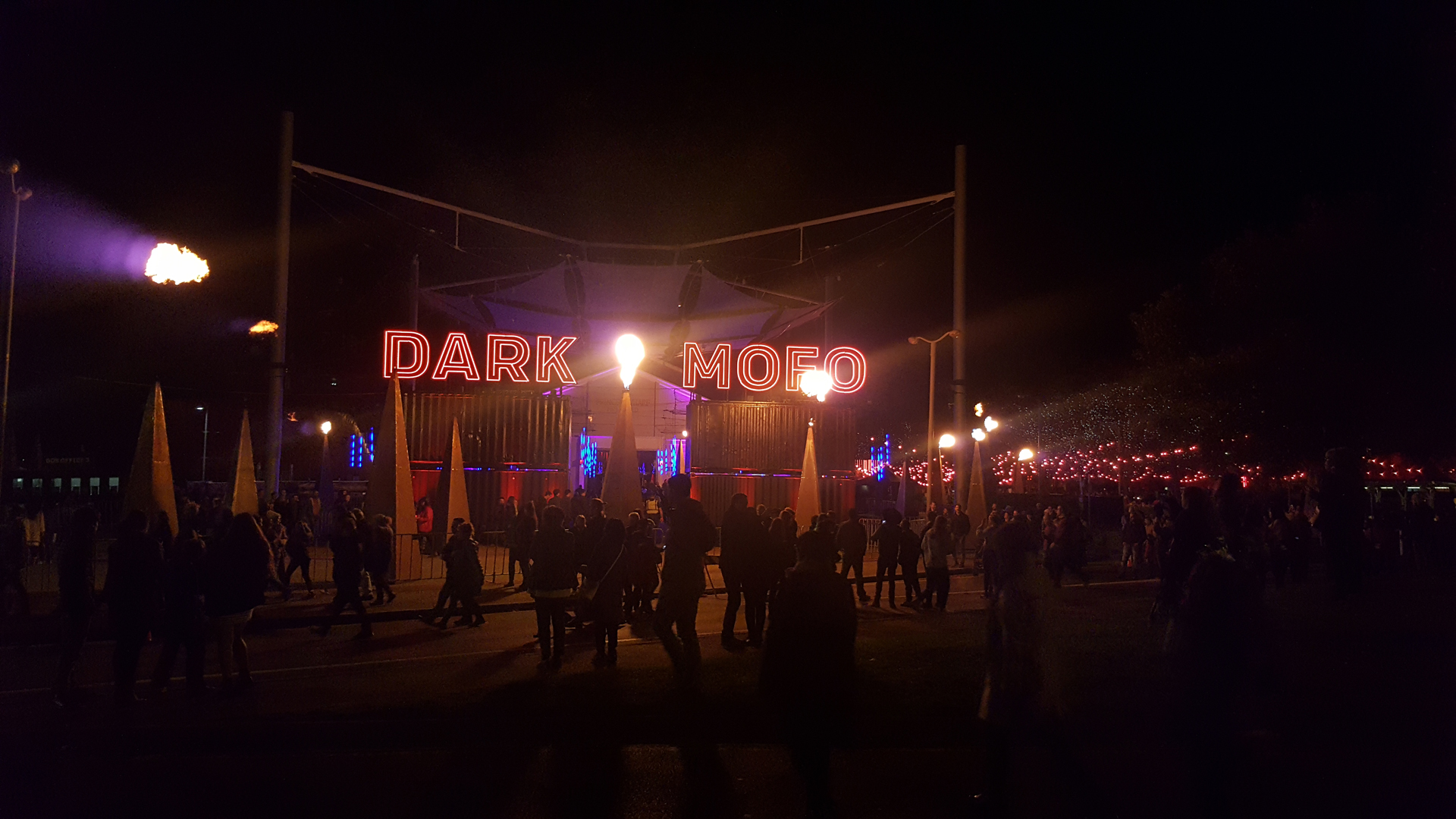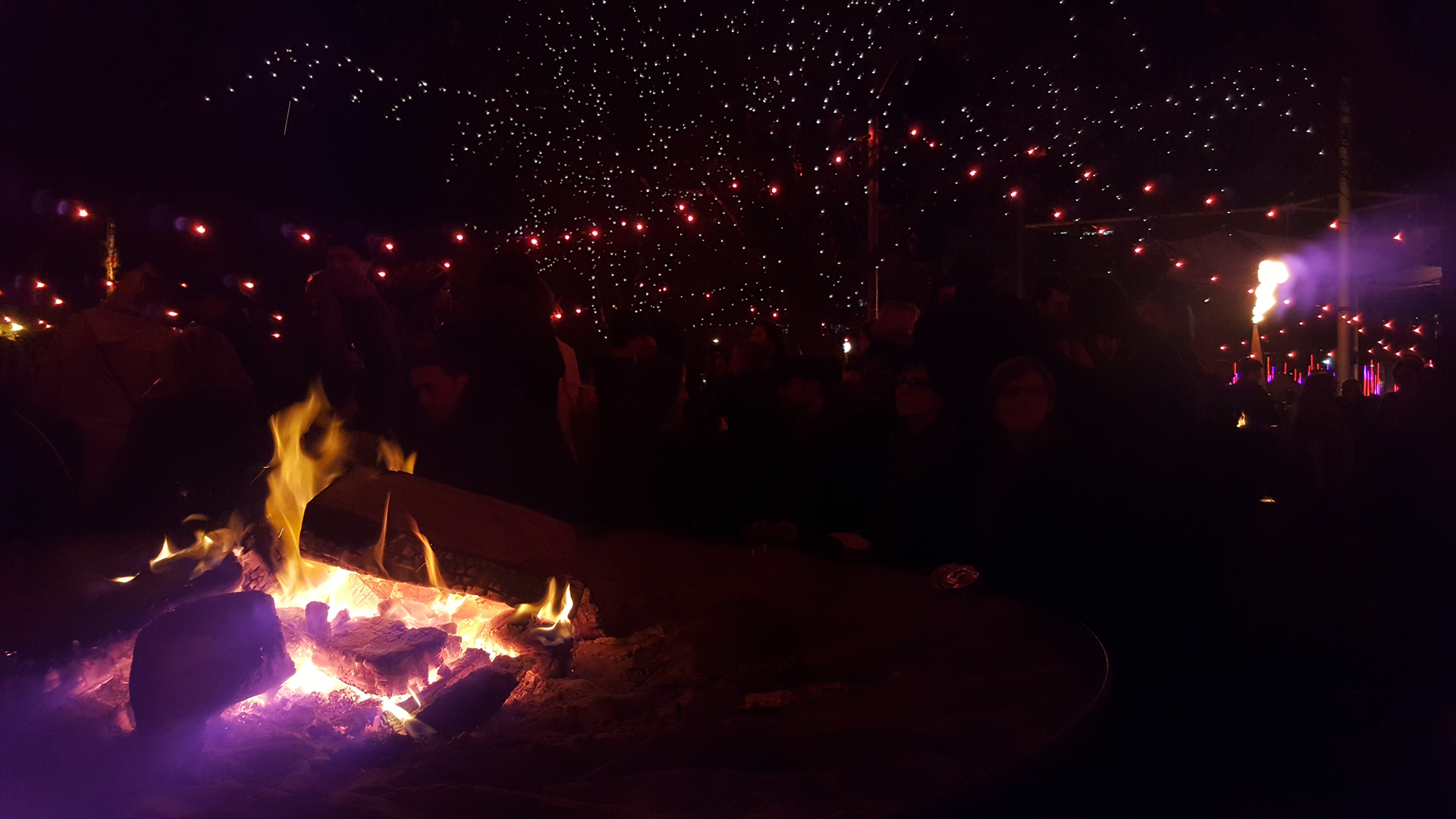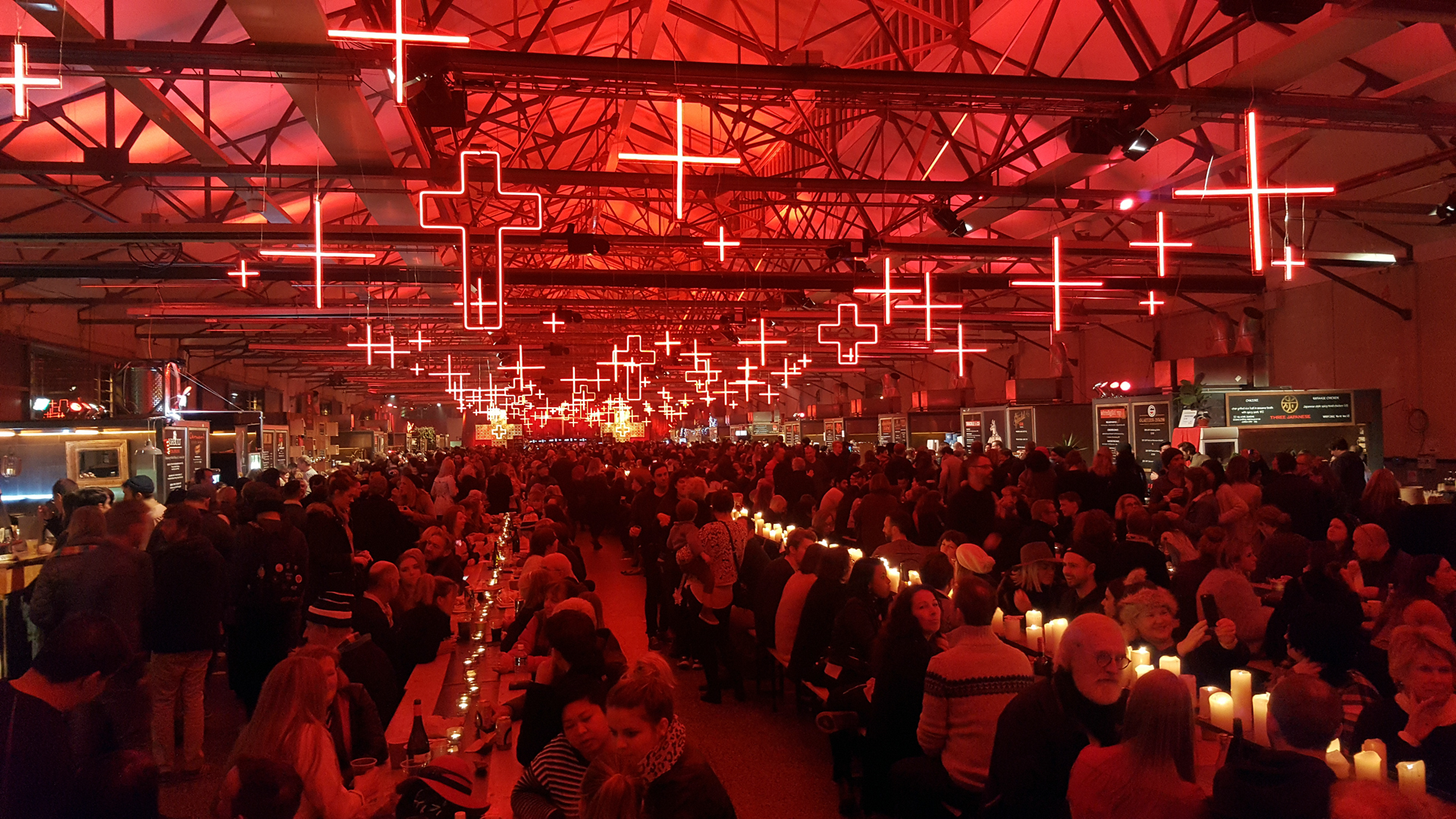 See more photos on my Instagram feed: https://www.instagram.com/marksmanwaugh