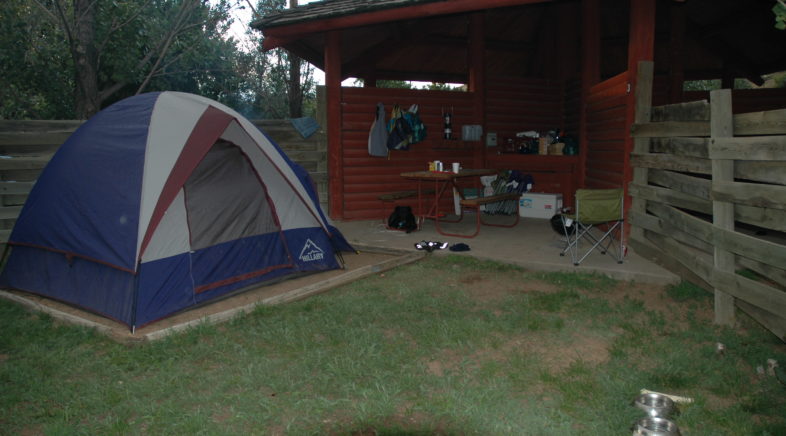 This past 4th July weekend the family camped near Poudre Canyon, which is north west outside of Fort Collins, Colorado. The cricket team I play for, OWCC, had rescheduled a rained-out match against CSU for Saturday the 3rd, so we decided to make a weekend of it.
Leaving home at about 4:30pm we made it up there in about 8 hours. 8 hours because we stopped a couple times and also stopped in the town of Fairplay for dinner, a brand new looking Pizza Hutt.
We crammed into one shared campsite, as it was late and didn't want to drive around too long looking for a spot. We set up the tents as quick as we could and got to bed.
Saturday was spent mainly watching cricket (I played). The game was at CSU campus, the team I played for won, and all in all it was a good day. The boys played, Arwen barked and played, Jenifer watched and did some video taping, and Linda took some great photos of myself playing cricket.
That evening we decided to make camp in tent city, see the photo attached. It was like a 6-sectioned circular camping area, we made camp in one segment and Jenifer's family in the next one over. We BBQ'd sausages and hamburgers, and once done, went off to go swimming. Swimming, well, boys will be boys, check out the photos to see what I mean…