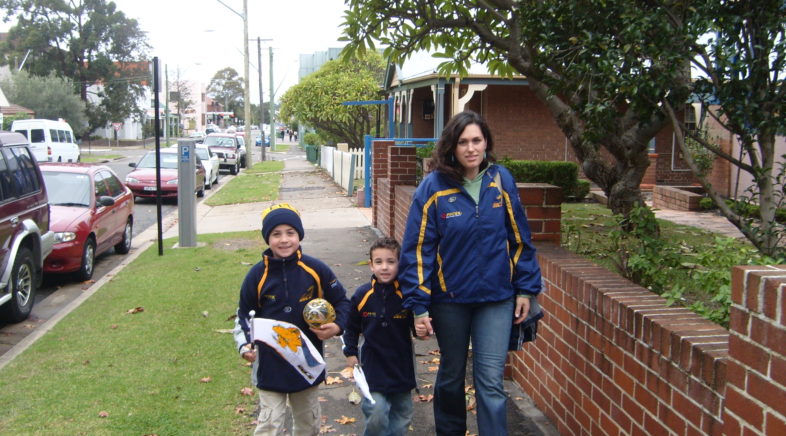 My Fathers Day present was traveling to Parramatta Stadium to watch the Parramatta Eels play the Brisbane Broncos in Sydney. In recent years Brisbane has typically been a much better team than the Dragons, who we lost 6-14 against last week (read it here) so when we were down 6-16 early I was worried.
But then something remarkable happened. Parra went on a monumental rampage; newspapers labeling it an "astonishing flogging" by outscoring Brisbane 62-6 to finally record a smashing 68-22 victory. From 6-16 to 68-22. Needless to say I almost lost my voice from screaming. It was sensational brilliance. This is just what we needed before the playoffs start next week and to do this against last years champions made it all the more incredible.
By the end I was laughing, yeah laughing, at the way our boys made a mockery of the Brisbane squad. Krisnan Inu's final try drove it home, a dummy chip kick followed by almost walking around the Brisbane defender. Geez it was classic. Get your eyes upon the highlights, it will put into perspective my favourite team and how exciting they can be. I wish they had have played this way last week…
1. Use Internet Explorer 6.0+ (Firefox doesn't work well with this)
2. Go to http://www.nrl.com.au/BigPondVideo/Multimedia/tabid/262/Default.aspx
3. Make sure Round 25 is selected (it should default to Round 25)
4. Down the left side, click EELS v BRONCOS
5. On the right side, click RD25 EELS v BRONCOS (HLS)
Enjoy!