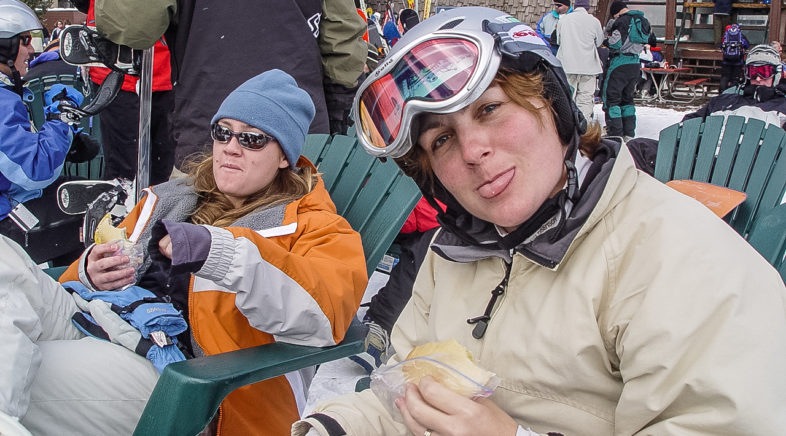 First run of the season!
Fall skiing can be such an enjoyable experience, particularly if the sun comes out and we had enjoyed a heavy dump in the nights prior. Today we enjoyed such an experience as I grabbed my brother in law, Jesse Leader; and a few of my mates for a run up the mountain.
Kandi Morrison, Jaimee Callies and her friend from overseas all bundled up for a great day of boarding at Purgatory – Durango Mountain Resort.
For some it was still early days when it comes to snowboarding – though Jesse has been boarding for years. I had previously spent a couple days teaching Jaimee and Kandi at a nearby (free) single run slope in town – they were now going quite well (as you can see below).
Often, the best part about boarding (or skiing) is just hanging out with mates, having a drink and having a laugh. Great memories.