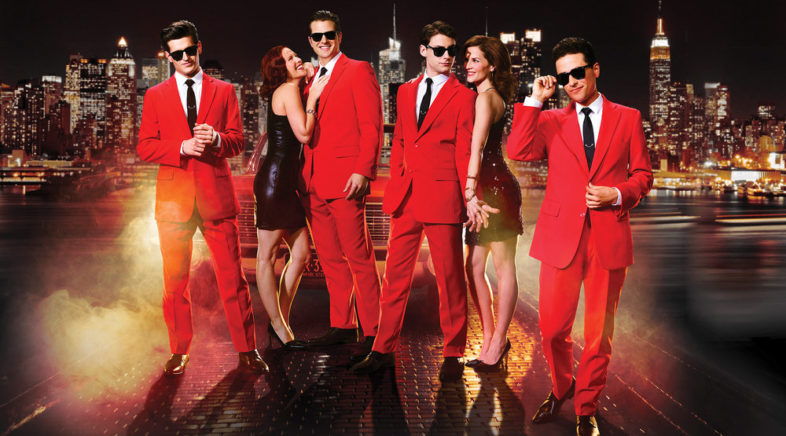 Date night!
Jersey Boys tells the true-life story of four guys from the wrong side of the tracks, the rise to stardom of Frankie Valli and The Four Seasons, one of the most successful bands in pop music history. The band sold more than 175 million records and were inducted into the Rock 'n' Roll Hall of Fame for their worldwide hits, including Can't Take My Eyes Off You, Walk Like a Man, Bye Bye Baby, Sherry and Big Girl's Don't Cry, which all feature in the musical.
I've seen a decent share of musicals in my time but I've got to rate my night at the Capitol Theatre, Sydney as one of my favs! Partnered by the lovely Lexie, we enjoyed a solid night of story-telling; what life was like during the rise and fall of the group and that from different perspectives. The absolute favourite hits don't occur for some time into the production but I promise you'll build a Spotify playlist when you get home.
The performers create larger-than-life facsimiles of larger-than-life men, and make you remember past loves and losses with a perfectly-timed number from days gone by. If you're a Four Seasons fan, this is for you!