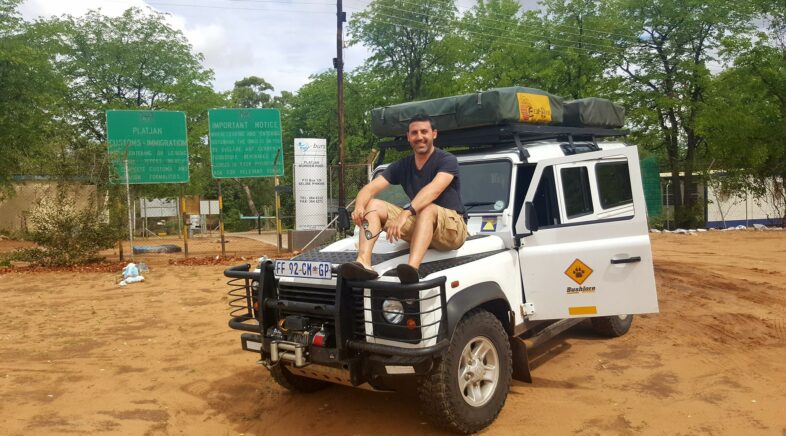 Embarking on a self-drive tour of Southern Africa was a dream come true, but we couldn't pass up the opportunity to enhance our experience with a guided safari in the heart of the Tuli Wilderness. Our journey took us deep into the heart of this remote and rugged landscape, where we were treated to some truly unforgettable encounters with the region's incredible wildlife.
Our guide was an experienced local who knew the area like the back of his hand and was able to show us some of the most incredible sights and sounds that the wilderness has to offer.
One of the highlights of our trip was an intimate encounter with a family of hyenas. Our guide was able to locate a den where a mother hyena was nursing her cubs. It was an incredible moment to watch these creatures in their natural habitat and observe their social dynamics.
Another highlight of our trip was watching a herd of elephants. As they made their way across the savannah, we noticed one mother who was clearly protective of her young calf. It was a heartwarming sight to see this mother's love and devotion in action. Our guide was able to provide us with insights into the behavior of these magnificent creatures, which added to the richness of the experience.
One of the unique and fond memories of our time in the Tuli Wilderness was the frequent visits from a wild pig. This curious creature, with its long snout and bristly hair, quickly became a regular sight at our camp. It was fascinating to watch as it sniffed around, searching for food and water, and it was always a thrill to see it up close.
Overall, spending a couple days in the Tuli Wilderness was a truly magical experience. The beauty of the landscape, the wonder of the wildlife, and the knowledge of our guide made this one of the most unforgettable moments of our self-drive tour of Southern Africa.